pro-manchester's Networking Social
Date:
Tuesday 30th March 2021
Time:
04:00 PM - 05:00 PM
Location:
Webinar, Zoom, Joining instructions to follow,
Join us for our virtual Happy Hour! 
Network with other pro-manchester members, there'll be something for everyone who is interested in networking and making new connections with like-minded business professionals, whilst being fun and welcoming to all.
That's why pro-manchester are hosting a structured yet relaxed environment to generate introductions and referrals, share contacts, build knowledge, partnering and ultimately help our GM business community to grow.
Hopefully you'll be able to wind down as the working day draws to a close and join us with a glass of something!
What to Expect
The pro-manchester membership has a fantastic, diverse and eclectic mix of businesses. The best way to build relationships with your fellow members is to attend this event.
Whether you're experienced in networking or new to it, you will always get a warm and friendly reception from your fellow pro-manchester members.
This is a flexible session, so you enjoy it your way. Guests will be split off into small groups to make it easier to chat and groups will be mixed and matched to ensure everyone meets as many people as possible!
If this sounds like the kind of environment for you, come and get involved!
Continuing the Conversation
We encourage everyone to continue the conversation by joining our new pro-manchester Networking Social Group on LinkedIn as well as 'LinkingIn' with each other.
"Networking is not about just connecting people. It's about connecting people with people, people with ideas, and people with opportunities." 

Michele Jennae
About the Speakers: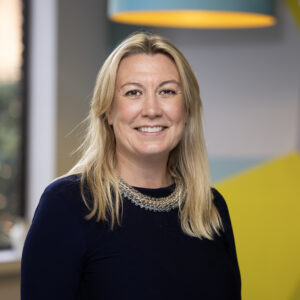 Sam Booth
Chief Executive - pro-manchester. Tel: 07970 269974
At pro-manchester, Sam has been an integral part of its growth from a small, effective membership network to a sophisticated business development organisation. A firm part of the Manchester business community, Sam is a familiar face to most, constantly and efficiently working to bring businesses together in the city region.
As chief executive, Sam is responsible for the organisation's corporate engagement as well managing all existing key partnerships and member relationships. Whilst providing support to her team, Sam manages the day-to-day running and strategic direction of the business.
Sam also sits on the board of trustees for Forever Manchester, a charity that supports community activity across Greater Manchester. As well as this, Sam also sits on the City of Trees Executive Advisory Group and the Greater Manchester Organisational Representatives Group. More recently, Sam has become the Regional Deputy Chair of TheCityUK, where she helps to engage on a regional level on behalf of individuals in the financial and professional services industries.