Property 2022: Customer and Marketing Innovations
Date:
Thursday 6th May 2021
Time:
10:00 AM - 11:00 AM
Location:
Webinar, Zoom, Joining instructions to follow,
For directors, marketers and sales people of property companies of any size.
Property marketing is changing at a fast pace, but how do you stay on top of the innovations and stay ahead of your competitors?
In this session we'll talk through the technology and platforms that will power your marketing in 2022 and beyond, and how you can prepare for it now.
We'll look at the pro's and cons and upcoming technologies and platforms, and explore how being more customer focussed will position your business for future success.
With real-world case studies, and a deep-dive into how innovation will help your business, you'll leave the session with a roadmap of changes that will keep your organisation ahead of the market.
About the Speakers: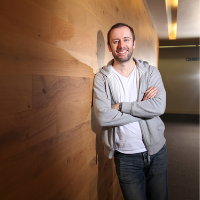 Al Mackin
Founder - theEword
Al is the founder of digital strategy agency theEword and founder of property sales and marketing automation platform rebrix.
He has worked with property clients for eight years, supporting commercial, residential and PBSA companies,with recent clients including FEC, Latimer, GSA, Mears and homes4u.