Realise the future of Customer Experience with Orchestrated Engagements
Date:
Wednesday 23rd October 2019
Time:
08:00 AM - 09:30 AM
Location:
Workplace, 4th floor, Churchgate House, 56 Oxford Street, M1 6EU
AI, Bots, cobrowsing and Chat are all the rage for companies to explore discuss and debate.  Your customers know what they want, when they want it and where they want it, it's their choice – Is your company ready?  Join Priya Iyer, CEO, and Chairman of Vee24,  to discuss how you can design live engagements into your customer experience and the pragmatic way these technologies grow revenue, reduce costs, increase customer satisfaction and even reduce risk.
Gain tips on how to get started with Chatbots, Video chat, and cobrowse
Learn how to position ROI and measure for these CX systems
Educate yourself on how companies like Schuh, KBC, and Sytner have all seen incredible gains in their business
About the Speakers: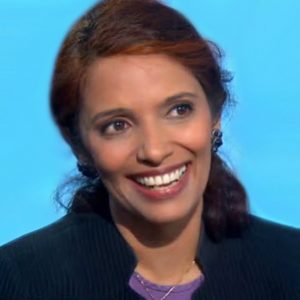 Priya Iyer
Chairman & CEO - Vee24, Inc.
With over 25 years of diverse international experience in nearly every facet of software, Priya is a proven, high-growth entrepreneurial CEO with a leadership philosophy centered on engaging clients and employees to build industry-leading SaaS software platforms and delivering exceptional stakeholder value. Her demonstrated success in developing and scaling a strong entrepreneurial and innovative culture, attracting and retaining top talent, cultivating a sense of ownership throughout the organization, and leading successful teams has earned her many recognitions. 

Priya was awarded New England Entrepreneur of the Year in 2014; ranked on the 2015 top 100 Entrepreneur list by the Boston Globe and was awarded The Top Women Leaders in SaaS 2018 by TSR (The SaaS Report) and named "Top 3 highly accomplished Women CEOs in SaaS" for 2018.
Prior to Vee24, Priya was most recently Chairman & CEO of Anaqua, Inc. which she founded in 2004 and grew into a global SaaS solutions provider for Intellectual Asset Management. Prior to Anaqua, Priya headed Operations at Steelpoint Technologies, a legal software provider for Fortune 500 companies and global law firms, where she drove the company from the red to profitable quarter-after-quarter growth. 

Prior to Steelpoint, Priya was Managing Partner at AGENCY.COM where she founded and grew a financial services practice to $250 million in less than 5 years. Priya has also held senior positions at Bell Labs and Foxboro Systems. Priya holds a bachelors and masters in Computer Science and an MBA from the Sloan Fellows program at MIT Sloan School of Management. She is also an Entrepreneur in Residence at Babson College and serves on several boards, women executive panels, and is a regular guest speaker at various business schools in the Greater Boston area.