Sales Club: Perceptions & Goal Setting
Date:
Thursday 2nd March 2023
Time:
12:30 PM - 02:00 PM
Location:
Blackfriars House, Parsonage, Manchester, M3 2JA
Categories:
"What are your key skills for success? 
What part does mindset play? 
Do you have personal and professional goals?
Is a dream, the same as goal?
Join Sales Geek Greater Manchester As we show you how all are linked, adding positive momentum that helps you sustain and develop your motivation further." 
This event is in collaboration with Spark by Bruntwood Works.
Spark is Bruntwood's Business Support programme which focuses on sparking growth, ideas and connections for the businesses in our buildings and cities. Find out more about the programme here.
About the Speakers: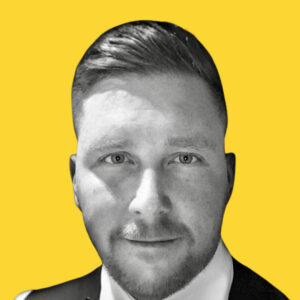 David Mercado
Sales Geek (Manchester) - Sales Geek
David is our South African born Geek. He has more than 20 years senior sales experience, managing local and global accounts, developing new markets and establishing successful new revenue streams from the USA to the Middle East. A successful sportsman, David played baseball in the 2003 Big League World Series and was scouted by the Atlanta Braves. After injury curtailed his ambitions to play in MLB he went on to play for GB and now plays recreational golf as a low single figure handicapper. So if you need help with your sales pitching, there is literally no one better placed. He will cover all your bases and help turn your prospects into home run clients!
Geek Value: Be Brave! (it had to be really)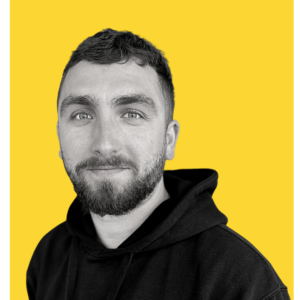 Aaron White
Sales Geek (Bolton) - Sales Geek
Aaron comes to Sales Geek directly from Therabody (home to some of the coolest endorsees on the planet) where he was the Sales Director for Europe. He spent 8 years as part of the Adidas Group in the UK, so it should come as no surprise that Aaron in a sports nut with a particular penchant for endurance sports. He competed in Iron Man UK in 2018 and it's his ambition to finish in the top 3 of his age group and have the opportunity to compete in Hawaii. If all that sound too energetic for you, then no problem? Aaron's extensive sales knowledge and experience will help your business become a lean, mean machine in no time.
Geek Value: Change the World!
Interested In The Event?
If you're interested in attending, you can book online here.