Sales Club: Referrals & Recommendations
Date:
Tuesday 22nd August 2023
Time:
12:00 PM - 01:30 PM
Location:
Hyatt Regency Manchester, 55 Booth St W, Manchester, M15 6PQ
Categories:
Understanding your value and being able to leverage it through referrals and recommendations is key in the world of sales.
Join David Mercardo, Sales Geek at Sales Geek Manchester this August and learn how to understand your value from the customers point of view, to help gain yourself an advantage amongst your closest competitors.
David will help you align your value proposition with the agenda of your customers and give you an understanding on how the power of persuasion is key when it comes to sales and referrals, as well as assisting you to turn satisfied customers into brand advocates who sing your praises to anyone who will listen!
About the Speakers: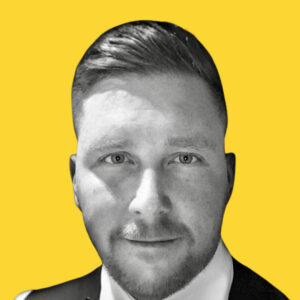 David Mercado
Sales Geek (Manchester) - Sales Geek
David is our South African born Geek. He has more than 20 years senior sales experience, managing local and global accounts, developing new markets and establishing successful new revenue streams from the USA to the Middle East. A successful sportsman, David played baseball in the 2003 Big League World Series and was scouted by the Atlanta Braves. After injury curtailed his ambitions to play in MLB he went on to play for GB and now plays recreational golf as a low single figure handicapper. So if you need help with your sales pitching, there is literally no one better placed. He will cover all your bases and help turn your prospects into home run clients!
Geek Value: Be Brave! (it had to be really)
Interested In The Event?
If you're interested in attending, you can book online here.