Sales Masterclass: Start making closing easy NOW!
Date:
Wednesday 16th November 2022
Time:
09:00 AM - 12:00 PM
Location:
Dakota Manchester, 29 Ducie Street, Manchester, M1 2JL
Cost:
£80 members / £110 non-members
Categories:
Closing the sale is where most people waver, feel uncomfortable, recoil or even stall. They just can't bring themselves to ask someone for money -- even when the person will receive incredible benefits in exchange for that money. Even worse, people ask for the sale and when the buyer doesn't immediately jump at it, they change the subject and stop the sale themselves.
Don't let this happen to you!! When done properly, the move into closing the sale is smooth as silk. And when you handle the close as David Mercado teaches you, you'll walk away feeling confident in your approach.
About the Speakers: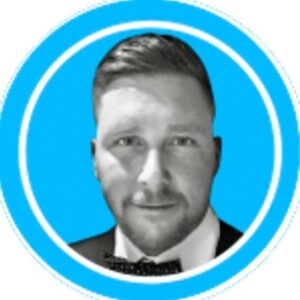 David Mercado
Sales Director - Sales Geek
David is  South African born, He has more than 20 years senior sales experience, managing local and global accounts, developing new markets and establishing successful new revenue streams from the USA to the Middle East. A successful sportsman, David played baseball in the 2003 Big League World Series and was scouted by the Atlanta Braves. After injury curtailed his ambitions to play in MLB he went on to play for GB and now plays recreational golf as a low single figure handicapper. So if you need help with your sales pitching, there is literally no one better placed. He will cover all your bases and help turn your prospects into home run clients!