Shining a light on domestic abuse
Date:
Wednesday 13th September 2023
Time:
12:00 PM - 01:30 PM
Location:
BNY Mellon, One Piccadilly Gardens, , M1 1RG
Categories: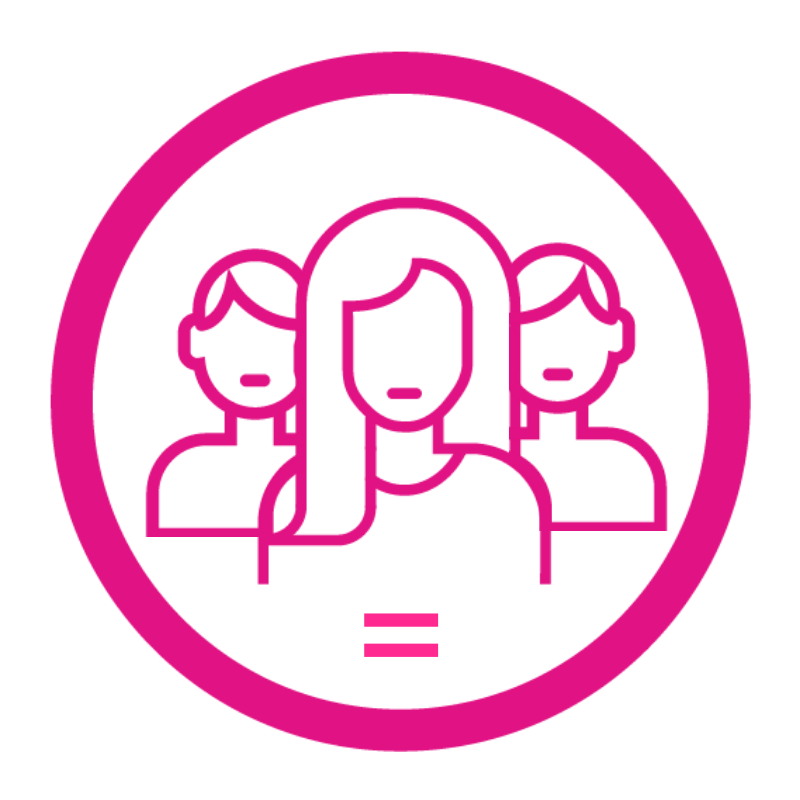 Equality, Diversity & Inclusivity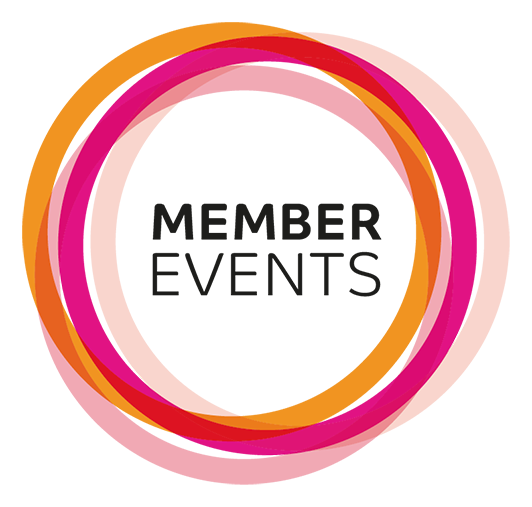 Recognising and Understanding Domestic Abuse in Your Workforce and Beyond
TLC: Talk, Listen, Change, is a leading relationships charity operating in Greater Manchester specialising in domestic abuse. We believe that everyone deserves a circle of safe, happy, and healthy relationships in the workplace or at home.
Domestic Abuse is a prevalent issue for businesses:
• 1 in 3 working people in the UK experience domestic abuse.
• UK businesses lost £316 million in economic output each year as a result of work absences related to domestic abuse.
• ¾ of perpetrators of domestic abuse used their work resources to check on or harass their partners or ex-partners.
At this event you will hear from TLC alongside a panel of experts discussing:
• How to create a comprehensive internal domestic abuse policy
• How to recognise abuse and how to respond appropriately
• Giving staff the skills and confidence to support victims and hold people who use harm to account
Join us to hear more about the life-changing work we do and support a growing Manchester charity. Come and learn how you can better support the emotional and physical wellbeing of your employees and network with other local businesses.
About the Speakers: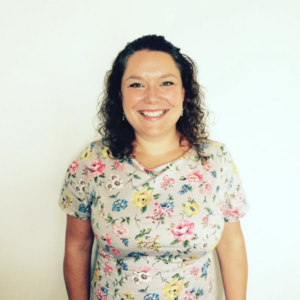 Michelle Hill
CEO - TLC; Talk, Listen, Change
Michelle Hill is the Chief Executive of TLC: Talk, Listen, Change; a relationships charity operating across the North of England. The organisation delivers a range of integrated support, therapies and interventions in pursuit of safe, healthy and happy relationships.
Prior to joining the organisation, Michelle spent 12 years working for Nacro, the crime reduction charity. She started there working with young people at risk of offending and finished leading an organisation-wide change programme.
Michelle is a trustee of the BGF Foundation, a corporate grant giver, and Trustee and Treasurer at Christ Church Stockport. Michelle is a Non Executive Director at MSV Housing where she is also chairs their Customer and Communities Committee.
Michelle holds a MBA, is a Clore Social Fellow (2017), was highly commended as Charity Director of the Year at the North West Charity Awards (2017 and 2018), won the Manchester Young Talent Awards Entrepreneur of the Year (2019), is a Social CEO (2017, 2018 and 2019) and was highly commended as Digital CEO of the Year (2019) at the Just Giving Awards.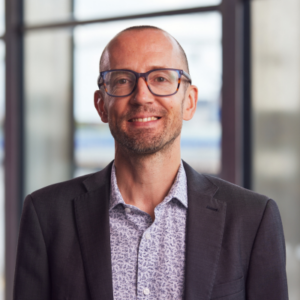 Phil East
Chief Executive - Salford Foundation
Phil became the Chief Executive of Salford Foundation in 2018, having served as Deputy CEO since 2009.
During this time he has had senior management responsibility for the development and delivery of a wide range of projects, with a particular interest in helping those facing multiple disadvantage and in social mobility. In particular, he has developed projects tackling serious youth violence; new approaches to learning and progression into work; domestic abuse; and preventative interventions with young people. He chairs the Executive Group of the 'Safe in Salford' partnership – a collaboration between 4 charities providing commissioned domestic abuse services in Salford. He sits on a wide range of multi-agency boards in Salford and Greater Manchester.
Prior to 2009, he worked for Local Authority Youth Services in the north west and south west of England and in the voluntary and community sector in Cheshire.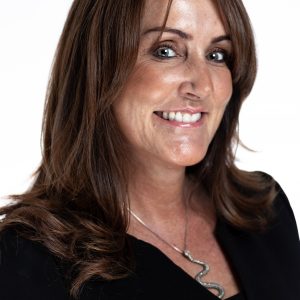 Emma Carey
Managing Partner - MSB Solicitors
Emma Carey is the Managing Partner of MSB and is responsible for the implementation and delivery of the firm's business strategy.
Emma was formally the head of the Family department and prides herself on having grown that department from one lawyer and assistant to a team of over 60; and being recognised as one of the North West's leading, most pioneering Family department. They have expanded and acquired the knowledge and expertise to ensure that they can deal with all aspects of family law and support the diverse families that make up our communities.
The firm prides itself on the delivery of excellence in legal services across all areas of law and their commitment to ESG, protecting the environment and giving back to the communities they serve runs through everything they do.
Emma is personally a Trustee of the Anthony Walker Foundation, the NSPCC, Liverpool Citizen's Advice Bureau, and encourages MSB team members to sit on boards.
At the forefront of everything Emma does is a commitment to ensure MSB is an equitable place to work and the firm has various initiatives to ensure that inclusion and diversity is embedded within the organisation.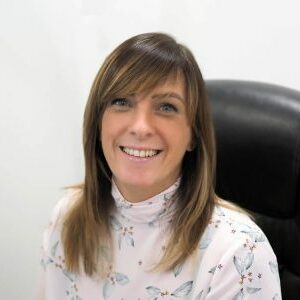 Catherine Marshall
Employment Law Consultant - Elcons
Coming from a FTSE 100 Multi National Company, Catherine is relatively new the HR community with 4 years' experience working within a HR Role. Having achieved her CIPD Associate status and qualification in Personnel Development, Catherine continues to develop herself and is continuing to study to gain her Diploma CIPD in Personnel Management and Business Strategy.
"I have worked at Elcons since January 2017 and I love it! Some of you may know however, I've been here much longer. I started working at Elcons on a voluntary basis in order to gain experience and achieve my qualifications alongside my role as HR Manager for a communications company."
"Getting HR matters right from the beginning is essential. My role is varied and demanding, every day is different. Elcons provide bespoke Employment Law packages to suit every company within every sector. I couldn't think of a more knowledgeable, professional and friendly set of people I would want to work with. Make our team, your team"!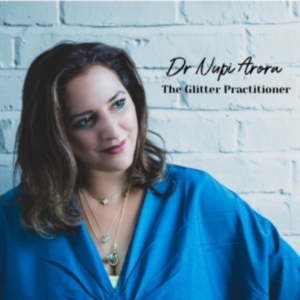 Dr Nupur Arora MBBS MRCGP DCH DRCOG
-
Dr Nupi Arora is an experienced General Practitioner (Family Physician) in the UK,with a career in medicine spanning over two decades.
For the most, she has been based in an inner-city practice with specialist leadroles in Child Safeguarding, Domestic abuse, Trauma Informed Care and Deprivation Medicine.
She is also a Spiritual and Transformation Life Coach, Author and Public Speaker,hosts two regular LinkedIn live shows and energises those around her with her contagious enthusiasm, zest for life and authentic nature.
Dr. Nupi empowers her patients and clients to realign and replenish their wholeself-health needs with her F List, a framework inspired & developed from her own experience & recovery from burnout over a decade ago and has shared eversince, the evidence based skills & techniques fundamental to her own healing & recovery as the core foundation to health & wellbeing.
This, along with her medical experience underpins her whole person heart centred approach .. one that is inclusive, compassionate & has inspired hope, healing and transformation.
Nothing lights her up more than seeing the sparkle of energy return to someone's eyes, or feeling the light, fizz and spark of energy radiating from within as they reconnect and rebalance their whole self health needs .. mind body & soul.