Disrupting the recruitment process and opening opportunities using transferable skills
Date:
Tuesday 31st January 2023
Time:
08:00 AM - 10:00 AM
Location:
BNY Mellon, One Piccadilly Gardens, Manchester, M1 1RN
Cost:
£20 non-members / members FREE
Categories: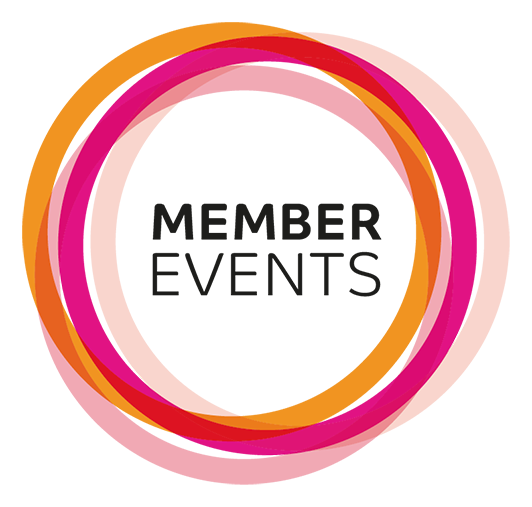 This event is brought to you by the pro-manchester Skills Committee.
At this event our two panels of speakers will grapple with the skills challenges faced by businesses and individuals, with a specific focus on the Greater Manchester region. How can we disrupt the recruitment process to attract a broader talent pool and how can we address the 'mismatch' between those doing the recruiting, the business itself and the candidates? What do employees really value? How can we get away from the perception that graduates need to go to London for high paid jobs and get the message out that these jobs exist in the North West? These are just some of the key themes that our panels will take on board in which promises to be a session rich in lively discussion.
Panel 1 – Opening opportunities by switching it up with transferable skills
This panel will share examples of how the academic background or previous experience shouldn't dictate where a person is headed. The panel will encourage employers to think differently and consider how skills can be transferred across sectors and disciplines. We will hear from individuals who have changed career paths and consider the importance of transferable skills as well as looking at what support programmes are available to help students navigate the employment landscape and consider opportunities away from the traditional progression pathway of their degree.
Panel 2 -Disrupting recruitment process to attract a broader talent pool.
This panel will provide an employer perspective on alternative approaches to attracting and onboarding talent. How have businesses disrupted the application process to make it more open and inclusive – in turn attracting a more diverse talent pool. Our panel will share the innovative ways they have attracted people into their business , who wouldn't have got past the first hurdle had the usual recruitment process been in place.
About the Speakers: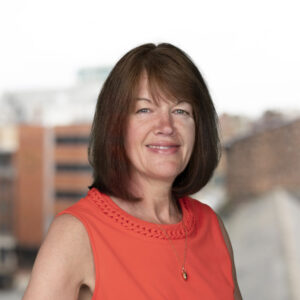 Alison Loveday
Partner - LLM Solicitors
A lawyer who has a passion for people and business – loves working with businesses, driving change, delivering growth and giving back.
Alison is a keen supporter of North West Business Community, being a Director and former Chair of pro-manchester, Co-Chair of the pro-manchester Skills Committee and member of the pro-manchester EDI committee. Alison is also an Ambassador for the Charity ANTZ and supporter of the Booth Centre for the Homeless.
Alison was named as a Northern Power Woman in the 2018 Power List, and as Downtown's Manchester in Business Woman of the Year 2018.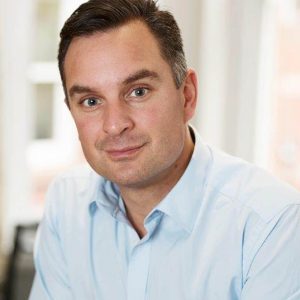 Sam Grogan
Pro Vice-Chancellor Student Experience - University of Salford
Sam joined University of Salford as Dean of Students in May 2014 and then moved into the position of Pro Vice-Chancellor Student Experience in September 2016. Sam's role at Salford combines executive responsibility for assurance of the quality and standards of the institutional academic portfolio and the philosophy of learning underpinning the student journey, alongside leadership and enhancement of the wider student experience towards a holistic sustainable student experience, which prepares students for life. This exciting creative role sees him work with students and colleagues across the University and its partners to strategically enhance pedagogical practices, supporting structures, processes and systems aligned to a positive student experience and wider success.
Sam is Co-Chair of the pro-manchester Skills Committee.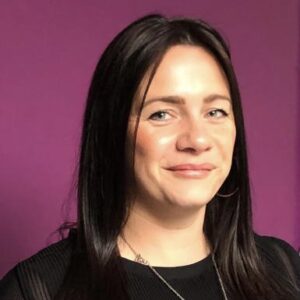 Zoe Wallace
Director - Agent.
Zoe is director at Agent Academy, a North West based social business, that is focused on upskilling future talent, especially helping those from underrepresented groups, to secure employment in emerging job roles.
Zoe champions a people-powered approach to overcoming the skills challenges faced by employers, that's why all of Agent Academy's programmes are practical and industry-led.  Over 500 leaders and experts contribute to the design and delivery of curriculum and learning.
Agent Academy recently hosted a Climate Change Careers event which was attended by over 300 young people and showcased emerging 'green jobs' across all sectors. Zoe works with leaders to identify the retraining needs of future talent and as such has gained insight into the scale of opportunities that exist as decarbonisation continues to transform business practices.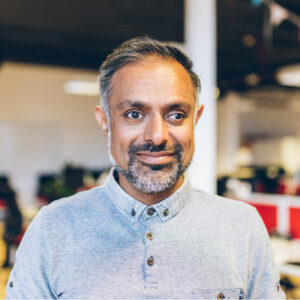 Amul Batra
COO - Northcoders
Before Northcoders, Amul spent 20 years in the music industry, running a record label and managing a number of successful artists and bands. He left music to set up a tech-startup and a chance meeting with Northcoders CEO ended up with him learning to code himself on Northcoders' first ever cohort. There, he saw first-hand how valuable a skill coding was becoming whilst at the same time fell in love with the values and ambition of Northcoders: diversity, community, excellence and helping to change lives through securing rewarding, fulfilling careers in tech.
He became an early investor in Northcoders and a key member of the leadership team. Northcoders has now graduated over 1500 new software developers in the last 6 years and has helped guide 94% of them into their first roles at over 400 businesses across the country. Northcoders has gone on to win many awards including Business Of The Year at the Chamber Business Awards in 2018, Digital & Tech Company Of The Year 2019 at the City Of Manchester Downtown In Business Awards and Rapid Growth Award at the Prolific North Tech Awards 2021.
He has also sits on a number of Advisory Boards including Innovate Her, WiLD, GMCA Cyber and Manchester Tech Week.
He also regularly speaks at events on the subjects of diversity, inclusion, tech skills and the tech talent pipeline.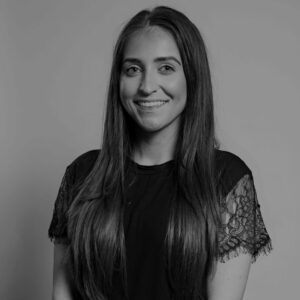 Cerys Jones
Employer Partnerships Manager - Manchester Metropolitan University
Cerys joined Manchester Metropolitan University in 2021 as Employer Partnerships Manager. Cerys consults with organisations of all sizes and across all sectors to help them recruit students and graduates from Manchester Metropolitan's diverse student body. This covers all aspects of the recruitment process from attraction campaigns through recruitment to onboarding and retention. Prior to this, Cerys worked at another University in a similar capacity managing the Business Partnership Team bringing a range of experience helping employers to fill skills gaps, create talent pipelines and remove barriers to entry for students and graduates.
Cerys is passionate about social mobility and inclusion in the workplace, and helps local employers to become more inclusive in their recruitment practices by creating bespoke programmes to help them attract talent from Manchester Metropolitan University.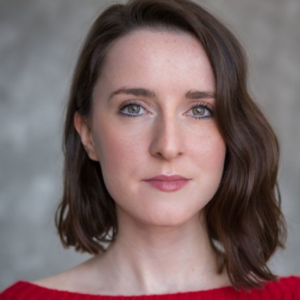 Niamh Walsh
Niamh Walsh - BDB
Niamh completed a  bachelor's degree in Drama Studies in 2014. After she left university, she worked in a variety of roles and sectors before taking on a role as a radiology assistant at the children's hospital where she worked for more than 3 years.
Last year Niamh left this role to embark on a career as a content manager having completed the Juice Academy's Social Media apprenticeship, taking with her many valuable transferable skills. With this new opportunity in marketing, she can apply all these important skills into her new exciting job role as content creator. Her love of creativity is what drives her, and her previous work experience allows her to be versatile and adaptive for this new challenge. The ability to connect with others will prove incredibly useful in this new role as she can use it to create content that will resonate with others and tell a story.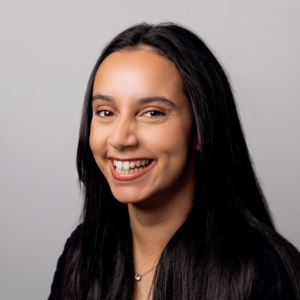 Sana Aboarook
- Agent Academy
Sana had a disrupted end to her education due to the pandemic, which led her to decide not to take the conventional route of university. She was referred to Agent Academy where she took part in the Rise programme and later landed a job with Agent Academy, only a year after leaving sixth form. After 6 months of being in her role, Sana became a trustee for Be One Percent, where she brings a youth perspective on capacity building and diverse representation.
Over the past 18 months, Sana has provided administrative support, supervised the organisations operations and processes, and organised events to connect young, underrepresented talent with employers. Working with talent and leaders across the North-West has helped her develop her skills and bring valuable growth to Agent Academy and the work they do.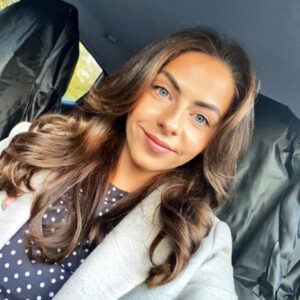 Laura Booker
Trainee Nurse Associate -
I am a second year TNA (trainee nursing associate) due to qualify in April 2023. Before this, I started my career at Boots where I eventually became a pharmacy store manager. Within this role I developed a lot of key skills, which lead me to go down the nursing career route. I did this by applying to the NHS as admin writhing the district nursing sector a short while after I applied for a clinical support worker job which I did for a couple of months before being accepted onto the TNA programme .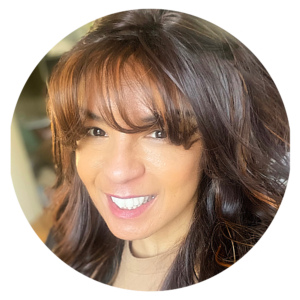 Natalie Jameson
E.D.I. Tech Founder | E.D.I. People, Skills & Culture Consultant | AI Ethicist | U.N. SDG Author | Unpaid Mom Taxi - YZen ai
After a successful corporate finance and technology career, co-founding, scaling and selling the UK's first supermarket based dental network to BUPA, Natalie works with government, industry and academia to deepen and diversify the UK's digital talent pool. Her Data, AI & Tech Programs Platforms & Publications have impacted the skills, confidence, life and work chances of 1000s of women and people from underrepresented groups. Her latest innovation, YZen AI, an inclusive writing assistant and culture building tool, detects and corrects hidden bias in every day comms and helps people and organisations to write without fear of being insensitive or excluding anyone.
Natalie's algorithm for closing the digital skills and diversity gap ( self-efficacy + opportunity + ability – discrimination = equity)

Sarah Chadbourne
HR Director - AccessPay
Sarah is the HR Director at AccessPay, a financial technology company based in Manchester. Before joining AccessPay Sarah held the roles of European and then Global HR Director for an automation based technology company.
Sarah is a charted fellow of the CIPD and spent a number of years in a volunteering capacity for CIPD Manchester.
In her role at AccessPay Sarah is responsible for ensuring that the right people are in the right roles at the right time. Sarah is passionate about creating an exceptional candidate experience and developing people within the business. AccessPay has countless examples of development from within with the mentality of if we grow our people we grow our business.