Sports and Hospitality Lunch 2018
Date:
Thursday, 8th March 2018
Time:
12:00 PM - 03:00 PM
Location:
Etihad Stadium, Ashton New Road, Manchester
Categories:
Join us on 8th March for our first Sports & Hospitality Lunch held at the Etihad stadium's New Tunnel club. Featuring two expert panels the lunch will explore both the impact of sport on Manchester's hospitality industry and the regeneration of the city.
After hosting the 2002 Commonwealth Games, Manchester has used sport to revitalise communities and tackle social deprivation. According to figures collated by Manchester City Council, in the 11 years after the Commonwealth Games were staged in Manchester, 216 major sports events were hosted in the city. These events realised an estimated economic impact of £92m and brought inward investment of £37m. In addition to the 1.6m visitors these events attracted, over 14,000 volunteers developed new skills. The impact has been huge.
Home to arguably the two largest football clubs in the world we cannot underestimate the impact they have had on the Greater Manchester region. The clubs global fan-base play an important part in attracting visitors from overseas to the city but have also invested heavily in the region to support regeneration and social impact of the surrounding areas.
Save the date for this unique event, and join us for as we discuss how Manchester has utilized its sporting heritage to improve the city, strengthen communities, increase tourism and raise the cities global profile.
Individual Ticket Price: £38.00 + VAT, includes drinks reception & 2 course lunch with coffee
About the Speakers: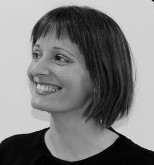 Sara Tomkins
Destination Director - Marketing Manchester
Sara Tomkins is Destination Director at Marketing Manchester and Board Member at Lancashire Cricket.  She has worked at Manchester City Council, a digital agency and for retailers such as Littlewoods Shop Direct Group and Marks & Spencer's.  Sara is a passionate, enthusiastic leader with private and public sector background and experience in brand development, place and fashion marketing, communications and PR.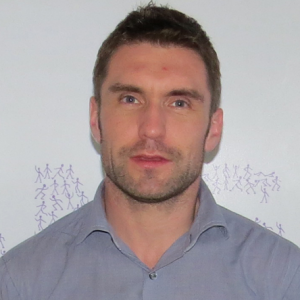 Matt Johnson
Deputy Chief Executive, GreaterSport - GreaterSport
Matt Johnson is the Deputy Chief Executive at GreaterSport and been responsible for the companies transformational change that has seen GreaterSport become more valued by its partners, financially secure with a broad financial portfolio and recognised by its own staff as a great company to work for.
Matt has led the development of GreaterSports Research and Evaluation team that has been influential in landing significant investment in to Greater Manchester and evidencing the economic impact of a more active population.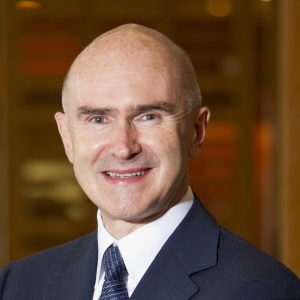 Adrian Ellis
Chair - Manchester Hoteliers Association & General Manager - The Lowry Hotel -
Adrian Ellis is a hotel executive with 25 years' experience of managing luxury international properties in the UK, Europe and Asia. In February 2015, he returned to Manchester to become the General Manager at The Lowry Hotel. He joined The Lowry Hotel from his role as General Manager of the 318-bedroom Fairmont Baku Hotel in Azerbaijan where he spent more than three years initially responsible for pre-opening operations of the iconic hotel which forms part of the prestigious Flame Towers complex.
Prior to his position in Baku, Adrian was General Manager at Corinthia Grand Hotel Royal in Budapest, Hungary, Le Royal Meridien Bristol in Warsaw, Poland, Le Meridien Changi, Singapore, Manchester V&A and Dunston Hall Hotel, Norwich.
Adrian, who hails from Norwich, was named one of the top hoteliers in the world by the American Academy of Hospitality Sciences in 2008 and won an Acorn Award in 1993 as one of the top 30 hoteliers under the age of 30 in the UK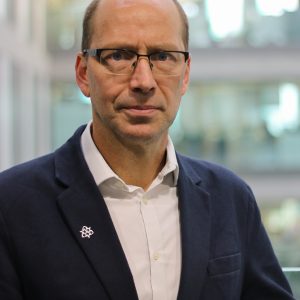 Professor Jonathan Grix
Professor in Sports Policy - Manchester Metropolitan University
Jonathan Grix is a Professor in Sports Policy in the Business and Law Faculty at Manchester Metropolitan University and leads the Faculty's Sports Policy Unit. He has published widely in the area of sports governance, sport politics and policy. His latest research monographs include Sport under Communism. Behind the East German "Miracle" (co-authored with Mike Dennis) (Palgrave, 2012) and Sport Politics: An Introduction (Palgrave, 2016). Jonathan is the Chair of the Political Studies Association's Specialist Group, Sport Politics, and the Editor-in-Chief of the leading International Journal of Sport Policy and Politics.