Sports and Hospitality Lunch 2018
Date:
Thursday 8th March 2018
Time:
12:00 PM - 03:00 PM
Location:
Etihad Stadium, Ashton New Road, Manchester, M11 3FF
Categories:
Hospitality, Leisure & Tourism
Join us on 8th March for our first Sports & Hospitality Lunch held at the Etihad stadium's New Tunnel club. Featuring two expert panels the lunch will explore both the impact of sport on Manchester's hospitality industry and the regeneration of the city.
After hosting the 2002 Commonwealth Games, Manchester has used sport to revitalise communities and tackle social deprivation. According to figures collated by Manchester City Council, in the 11 years after the Commonwealth Games were staged in Manchester, 216 major sports events were hosted in the city. These events realised an estimated economic impact of £92m and brought inward investment of £37m. In addition to the 1.6m visitors these events attracted, over 14,000 volunteers developed new skills. The impact has been huge.
Home to arguably the two largest football clubs in the world we cannot underestimate the impact they have had on the Greater Manchester region. The clubs global fan-base play an important part in attracting visitors from overseas to the city but have also invested heavily in the region to support regeneration and social impact of the surrounding areas.
Save the date for this unique event, and join us for as we discuss how Manchester has utilized its sporting heritage to improve the city, strengthen communities, increase tourism and raise the cities global profile.
Individual Ticket Price: £38.00 + VAT, includes drinks reception & 2 course lunch with coffee
About the Speakers: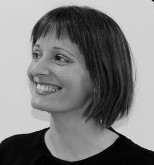 Sara Tomkins
Destination Director - Marketing Manchester
Sara Tomkins is Destination Director at Marketing Manchester and Board Member at Lancashire Cricket.  She has worked at Manchester City Council, a digital agency and for retailers such as Littlewoods Shop Direct Group and Marks & Spencer's.  Sara is a passionate, enthusiastic leader with private and public sector background and experience in brand development, place and fashion marketing, communications and PR.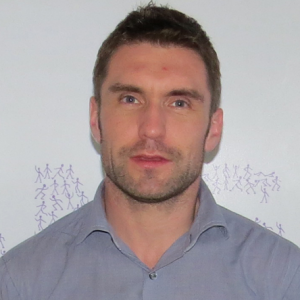 Matt Johnson
Deputy Chief Executive, GreaterSport - GreaterSport
Matt Johnson is the Deputy Chief Executive at GreaterSport and been responsible for the companies transformational change that has seen GreaterSport become more valued by its partners, financially secure with a broad financial portfolio and recognised by its own staff as a great company to work for.
Matt has led the development of GreaterSports Research and Evaluation team that has been influential in landing significant investment in to Greater Manchester and evidencing the economic impact of a more active population.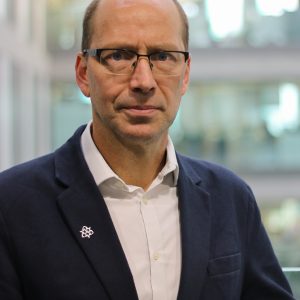 Professor Jonathan Grix
Professor in Sports Policy - Manchester Metropolitan University
Jonathan Grix is a Professor in Sports Policy in the Business and Law Faculty at Manchester Metropolitan University and leads the Faculty's Sports Policy Unit. He has published widely in the area of sports governance, sport politics and policy. His latest research monographs include Sport under Communism. Behind the East German "Miracle" (co-authored with Mike Dennis) (Palgrave, 2012) and Sport Politics: An Introduction (Palgrave, 2016). Jonathan is the Chair of the Political Studies Association's Specialist Group, Sport Politics, and the Editor-in-Chief of the leading International Journal of Sport Policy and Politics.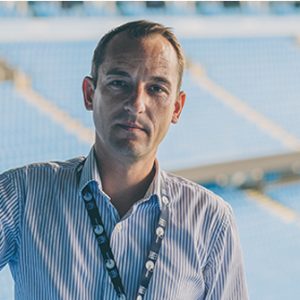 Paul Burridge
Director of Hospitality - Fabulous Fan Fayre
Paul has operated some of London's best 5 star hotels in a variety of food and beverage management roles throughout his career. These included The Jumeirah Carlton Tower and he was part of the pre-opening at the Marriott County Hall and Grange Hotels.
He is a specialist in the conference and events world and has a passion for fine dining operations. Paul was also part of the opening team in Dubai for Jumeirah Hotel and has over 4 years experience of working in Dubai. During his time there, he managed a variety of events from Royal visits to VIP bespoke private events. He joined Grosvenor House Hotel in Dubai Marina for the mobilisation of a true 'Landmark in Luxury' destination hotel.
Paul then returned to London and moved into a corporate environment undertaking responsibility for the in-house operation and overseas travel and events for one of London's leading law firms, Osborne Clarke, based at their London Wall head office.
In 2007, Paul moved to Wembley Stadium as Head of Box Operations and oversaw 161 box holders and two restaurants with the capacity of over 2500 guests on match days. During his time at Wembley, Paul was part of the winning team bid to host the two UEFA Champions League Cup Finals and was the event owner in 2013 with the box operation at Wembley. Some of his clients included; Virgin Atlantic, BA systems, The FA & UEFA.
Paul joined the team at Fabulous Fan Fayre in early 2013 and is part of the team credited with winning the Football Business Award in 2013 for outstanding hospitality.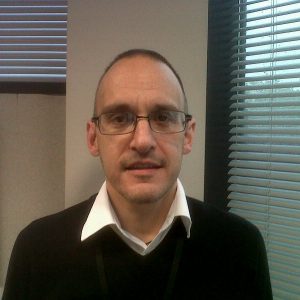 Yawar Abbas
Stategic Lead for Sport - Manchester City Council
Having worked for Manchester City Council for nearly 18 years, Yawar has seen the City transformed by investment levered through sport. With experience in both Sports Development and more recently leading the Major Sports Events Teams, he has seen how sport can be a catalyst for positive change.