The Evolution Of Corporate Events
Date:
Tuesday 1st November 2022
Time:
08:00 AM - 09:30 AM
Location:
Victoria Warehouse, Trafford Wharf Rd, Manchester, M17 1AB
The next five years will see live corporate events reshaped. Branded elements fused with even greater theatrical presentation. The impact of a live event commanding a greater value to business.  Bolder and more dramatic interpretations that resonate with staff, suppliers and clients.  Leading corporate event planner Liz Taylor of the Taylor Lynn Corporation shares her top five ingredients to creating an event that breaks new ground in 2023, and beyond.  And as corporate events start moving not just to a new level, but to a new sphere, new opportunity. The dawning of the Metaverse brings fresh promise, with event planners already looking to raise the bar on event design and production to capitalise.  But will you want to meet, celebrate and communicate with teams in the new realm?  Or will real world experiences evolve to deliver the ultimate corporate experience?
About the Speakers: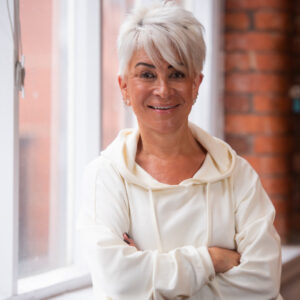 Liz Taylor
CEO - The Taylor Lynn Corporation
Liz Taylor is CEO of the award-winning event management company, The Taylor Lynn Corporation (www.tlc-ltd.co.uk). Her company has been at the forefront of the live event industry for over 35 years, creating events that push back the boundaries of event design, technology, and theatrical presentation.