The importance of equality, diversity and inclusion in Greater Manchester workplaces
Date:
Tuesday 25th February 2020
Time:
12:00 PM - 02:00 PM
Location:
Workplace, 4th Floor, Churchgate House, , M1 6EU
The case for equality and diversity is clear: organisations that represent the communities in which they work; that welcome difference; and provide spaces for all voices to be heard, will perform better.
There is a positive relationship between the diversity of senior teams and the financial performance of businesses; and organisations that champion equality will continue to remain attractive to employees and clients alike. Everyone else will be left behind.
This event will mark the launch of a new report by pro-manchester on equality and diversity in the city, following research with over 600 businesses and interviews with champions of change.
It will be an opportunity to understand what people think of diversity in their own organisations, where the challenges remain, how everyone can move forward, and who else is able to help on the journey.
You'll hear from leading thinkers on diversity and inclusion; company directors implementing change in their own organisations; champions of diversity who are working to support others make positive change.
You'll learn about the results of pro-manchester's research on equality, diversity and inclusion across Greater Manchester; that latest thinking on how to tackle the challenge; examples that will help you improve your own organisation.
Speakers will be announced in the coming weeks.
About the Speakers: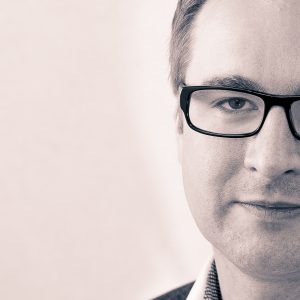 Rupert Cornford
Founder - Story Publishing
Rupert is an experienced business journalist, magazine editor and interviewer. He started a career in the media back in 2004, working for UBM and the Press Association, before moving to the Middle East to work for ITP Publishing in Dubai. After two years covering the construction boom in the Gulf – as a features' writer, editor and photographer – he returned to the UK and joined Insider Media in Manchester.
It was here he spent the next eight years, as an editor, developing his skills as a storyteller and interviewer with leading figures from the business and political community. It was the people behind the businesses who fascinated him most – and still do – and he's always on the lookout for the human angle in any story.
In 2016, Rupert also gained a degree in psychology at the Open University. After two years working in organisational psychology, developing client relationships, communications, and running workshops (on storytelling, among others), he set up Story Publishing to bring his experience all together.
Story Publishing is an editorial, podcasting and research business, which produces stories and insight that educates, inspires and connects people. It combines the skills of print and broadcast journalism, with psychology, to get under the skin of our subjects.
Sharon Amesu
Director SA Consulting and Former Chair Manchester IOD -
Sharon Amesu started her career in Law. She was a Criminal Barrister for 16 years with a successful practice across the Northwest. Sharon now runs a Consultancy that supports organisations with Leadership Development and Diversity and Inclusion. Sharon is also an award winning Professional Speaker and speaks at leadership conferences around the country. Sharon is a Founding Fellow of the Society of Leadership Fellows, St George's House, Windsor Castle and an Honorary Industry Fellow of the University of Salford Business School. Sharon is the Chair of the Greater Manchester Branch of the Institute of Directors.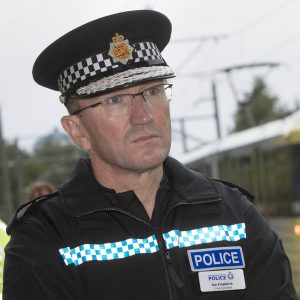 Ian Hopkins
Chief Constable - Greater Manchester Police
Ian joined Greater Manchester Police (GMP) in April 2008 on promotion to Assistant Chief Constable.  He started his career in Staffordshire Police in 1989 and has served in Northamptonshire and Cheshire Police.   In 2011 he undertook a three-month secondment as syndicate director for the Strategic Command Course.   He was appointed Deputy Chief Constable of GMP in December 2011 with responsibility for Force performance, the Force Change Programme and Corporate Communications.  He was appointed as Chief Constable of GMP in October 2015.
Ian has experience of leading major change in a large complex organisation, managing large scale events such as Party Political Conferences, high profile football matches, significant protests, firearms and critical incidents, including the largest terror attack seen in the UK since the 2005 London bombings.
Ian has an MBA (distinction), Postgraduate Diploma in Operations Management and is a Fellow of the Chartered Management Institute.  He is the NPCC lead for Workforce Representation and Diversity.  He is a non-executive Director of the College of Policing, a Trustee of the Police Treatment Centres, Cash for Kids and the Michael Carrick Foundation.  Ian has also led six volunteer programmes to Ethiopia working with street children and the Ethiopian Police.
Ian was awarded the Queen's Police Medal in the Birthday Honours 2016.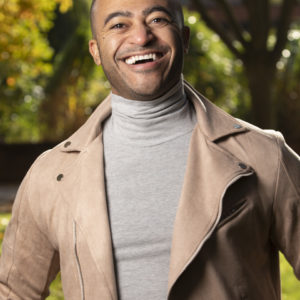 Mark Fletcher
ceo - Manchester Pride
'Mark Fletcher is the CEO of Manchester Pride, a charity which campaigns for LGBTQ+ equality. Mark began his journey with the LGBTQ+ charity in 2004 taking on the role of freelance sponsorship consultant. His passion as an LGBTQ+ activist spurred him on to focus all his energy in to the charity and, in 2014, Mark was appointed as the CEO for Manchester Pride.
Mark has been responsible for spearheading a programme of change within the LGBTQ+ charity which has springboarded its profile and positioned the Manchester Pride Festival as one of the world's most recognisable pride celebrations with a media reach of over 10,000,000,000 regionally, nationally and internationally.
Mark chairs a specialist panel of experts on the LGBTQ+ Advisory Panel to the GMCA, which provides support for the LGBTQ+ Advisor to the Mayor of Greater Manchester, the first of its kind in the UK.
Mark also sits on the Daily Mirror Editorial Advisory Panel representing LGBTQ+ communities.'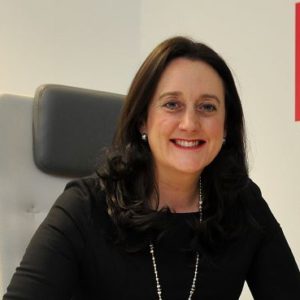 Erica Ingham
CFO - MediaCom North
Erica has been CFO at Mediacom North for nearly five years, leading the business on a strong growth and acquisition trajectory.  She is responsible for Mediacom North's Finance, HR and Legal and Compliance functions. Having graduated from Reading University with a BA hons in French, Erica joined the M&S Finance graduate trainee programme. She subsequently specialised in Media working for BBC Radio, MTV Europe, Liberty Media and 20th Century Fox. Latterly, Erica ran her own business providing fundraising, acquisition and sales advice to Media companies. Erica has spent a large part of her career abroad setting up the first VoD service in Europe.  She holds a Diploma in Board Direction and is also a Non-Executive Director and Fellow of the Institute of Directors.