The Power of the Question
Date:
Tuesday 14th May 2019
Time:
08:00 AM - 09:30 AM
Location:
The Alchemist, 3 Hardman Street, Spinningfields, M3 3HF
"The most effective way to spot opportunities at business events is to ask the right questions. There is a 4-part process to follow to get the very best from your networking. This breakfast talk takes you through that process."
What's the ice-breaker question? How do I really get to know you? What challenge do you have? How can I follow up to move the relationship forward?
These are 4 questions the presentation will cover. Often, it's the way we ask, and the words we use, that ensures we get the results we want. And what happens when we get stuck for an answer - there is even a question for that!
About the Speakers: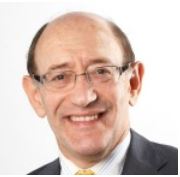 Will Kintish
Business Speaker - Kintish
Will Kintish qualified as a chartered accountant in 1971 and was in general practice for the next 30 years.
At the start of the 21st century he changed his career and since then has shown thousands in the academic, professional and financial communities how to become more effective and confident networkers.
He is a published author of the bestselling book "The Networking Survival Guide, has presented to 90,000+ people over 1500 times
He has been awarded the Professional Speaking Award of Excellence the highest accolade available in the speaking profession. Whether he runs workshops, speaks online 'to the computer' or gives keynote speeches he communicates with passion, enthusiasm and lots of humour.
Interested In The Event?
If you're interested in attending, you can book online here.