The rise of the professional gig economy
Date:
Wednesday 15th January 2020
Time:
08:00 AM - 09:30 AM
Location:
DLA Piper, 1 St Peters Square, , M2 3DE
Cost:
£Free (Members only)
The world of work is changing at an unprecedented rate, and smart firms are resourcing more flexibly than ever. At the same time, the demand for freelance, portfolio, or 'gig' careers continues to grow. An estimated 32% of professionals in the UK now self-employed.
For employers, this event will shed a light on how companies are turning to the professional gig economy to increase efficiency and flexibility and reduce costs.
For professionals and employees, you can learn more about why experienced people at all levels are choosing freelance and portfolio careers over being full-time employed.
Our guest panel will feature people who have successfully made the transition from permanent employment to independent consultancy. They will share their experience and the 'on demand' talent model has benefitted their clients.
We will also talk to professional advisers who are helping their clients to access outstanding talent on a flexible basis, and will take a look at the legal considerations of this model.
About the Speakers: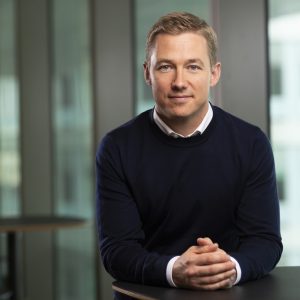 Alec Laurie
- Laudale Associates
Alec Laurie runs Laudale Associates and has been helping ambitious firms to hire great people for over 15 years.
Over that time, Alec has built relationships with some of the most talented Business Transformation, Digital, Technology and Data professionals in the UK. During his career, Alec has recruited permanent and interim leaders for major transformation initiatives at the likes of Shop Direct Group, RBS, Manchester City Council, TNT Express, and several high-growth, entrepreneurial businesses.
Emma Mills
senior member - DLA Piper
Emma Mills is a senior member of the DLA Piper Employment Team based in Manchester with over 15 years' experience advising clients on contentious and non-contentious issues arising from all stages of the employment relationship.  Her clients span a range of sectors including technology, financial services, retail and manufacturing.

Emma has particular experience of employment status issues, acting for a leading telecommunications and utilities service provider as well as a specialist resourcing and consultancy firm in the areas of governance, risk and compliance.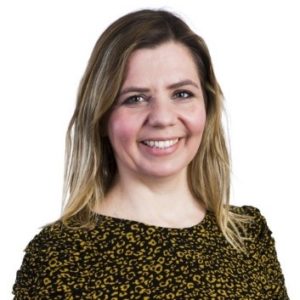 Jackie Whittingham
Special Projects team - Grant Thornton
Jackie heads up the Special Projects team for Grant Thornton in the North West, seconding excellent, commercial accountants to clients' finance teams when they need a boost to the team, to either provide specialist technical knowledge or additional resource during a busy time.
The Special Projects team provide flexible support to wide variety of clients, from Plcs through to small, rapidly growing businesses. We work with both "traditionally" employed full-time staff and a community of vetted, experienced contractors. Having access to a workforce we can work with on a very flexible basis has allowed our service line to grow massively, and it has given us a way to provide interesting work to a more diverse work force for everyone's benefit.

Gill Galassi
co-owner - genie comms
Gill is an award winning communications leader with over fifteen years' experience within large, complex organisations. She has the ability to deliver strategic communications plans built around business objectives to deliver commercial results.  Gill is experienced in developing compelling content to influence internal and external audiences and specialises in PR and social media.

As co-owner of genie comms, Gill offers an 'on demand' communications service.  With a creative mindset, she has a passion for communications strategies centred around the customer.  Gill enjoys challenging leaders to do the right thing for a business and its stakeholders. She has worked in a number of FTSE 100 companies to offer communications solutions built around business needs.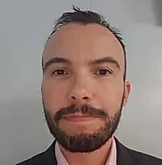 Richard Long
- Smarter Vision
Richard founded the comany in 1998 as a business initially offering software development services.  He has over 20 years IT experience primarily within strategy, architecture, development and IT governance.   He holds several relevant qualifications including a degree in computer science and those of: Prince2, TOGAF, ITIL, Archimate, ISEB, and CGeit.  He is a chartered member of the British computer society.