The Senior Manager & Certification Regime : Shaping the culture of financial services organisations
Date:
Wednesday 3rd April 2019
Time:
08:00 AM - 09:30 AM
Location:
BNY Mellon, 1 Picadilly Gardens, Manchester, M1 1RN
On 4 July 2018, the Financial Conduct Authority (FCA) published rules setting out their plans to extend the Senior Manager and Certification Regime (SM&CR) to all financial services firms.
Previously only applying to banks and investment companies, now this extension will affect almost every firm that the FCA regulates, from very small firms (including sole traders and limited permission consumer credit firms) to some of the largest global organisations.
The SM&CR will apply to all FSMA authorised firms and replaces the Approved Persons Regime with the timeline for implementation being 9 December 2019.  So what does this mean for you?
At this seminar you will find out more about:
What this does mean for your financial services organisation
What changes you need to put in place to comply with this regulation
How you can use this change to embed culture, change behaviour and drive improved customer outcomes
Make sure that your company is ready.  Join us at this breakfast seminar on 3rd April 2019 to discover more and be prepared for the deadline of 9 December 2019
About the Speakers: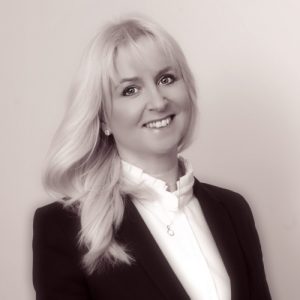 Dawn Laycock
Managing Director - DiMensionaL Consulting
Dawn Laycock is the Managing Director of DiMensionaL Consulting, a management consulting firm that specialises in people and change.
Having held a successful career with Accenture and several other large global corporates as a senior people & change expert, Dawn set up DiMensionaL Consulting.
DiMensionaL Consulting partners with businesses of all sizes to help them shape their organisations, implement sophisticated people frameworks and raise people performance to drive significant change into their businesses.
As a subject matter expert on SM&CR, Dawn is able to provide expert knowledge on this complex regime, answer your questions and also advise you on what your business needs to do to be set up for success.
Interested In The Event?
If you're interested in attending, you can book online here.