What does ESG mean to professional services firms?
Date:
Tuesday 22nd November 2022
Time:
12:00 PM - 01:30 PM
Location:
Weightmans, 1 Spinningfields, Hardman Square, Manchester, M3 3AP
Categories:
What does ESG mean to professional services firms? How are we supporting our clients and supply chains?
The session will look at how professional services firms are addressing the risks and opportunities presented by the ESG agenda. We will look in detail at what businesses are doing in relation to their own activities, as well as exploring how they are supporting their clients and supply chains.  Join us for an interesting panel discussion on this important topic.
Lunch will be catered for by Open Kitchen, the Manchester-based food and drink social enterprise that works with a huge range of food businesses to intercept perfectly edible food that will otherwise go to waste. Their chefs will be creating a selection of vegetarian/vegan sandwiches for attendees to enjoy.
About the Speakers: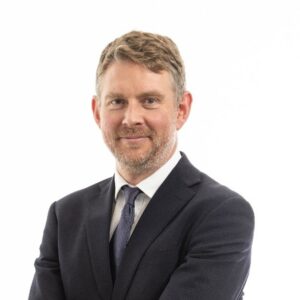 Simon Colvin
Partner - Weightmans LLP
Simon leads the firm's environmental law team and is also head of the firm's energy and utilities sector. He also helps to lead the firm's ESG programme (internal and external).
Simon is a client relationship partner for several leading energy, utility and resource/ waste clients. That role gives him unique insight and understanding of the pressures and requirements that operators in those areas are subject to.
He works closely with those clients to understand what's important to them and how we can help them to achieve their goals.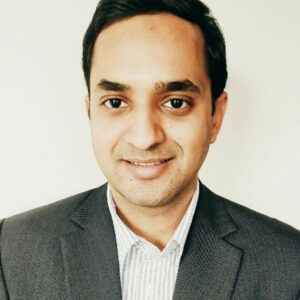 Abhay Srivastava
Environmental, Social & Governance Manager - Weightmans LLP
Abhay works as ESG manager at Weightmans LLP, where he is responsible for ESG strategy and ESG integration into the firm's operating model. Abhay also supports key clients on ESG & Sustainability matters with his technical expertise, while leading various internal programs on ESG at the firm.
Prior to joining Weightmans LLP in January 2022, Abhay has spent over thirteen years with few multi-national organisations, where he had various roles covering sustainability strategy, impact investments, ESG assurance & reporting, and multiple projects in industrial safety and environmental management.
Abhay, by qualification is an electrical engineer with postgraduation in industrial safety & environmental management. Outside of his regular work, Abhay serves on the Board of Directors for two early-stage, impact focused enterprises, in healthcare & sustainable fashion, respectively. He advises them regularly on effective functioning of governance, ESG impact strategy & fundraising.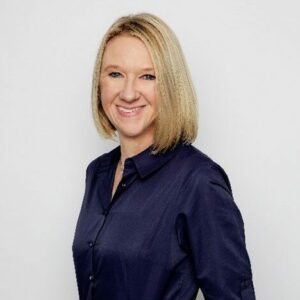 Stephanie Beat
Head of Legal and Compliance - Certas Energy
Stephanie is Head of Legal and Compliance at Certas Energy. Stephanie has spent over 16 years as an in-house lawyer having completed her legal training with law firm Pinsent Masons in Leeds before progressing as a commercial lawyer with Eversheds in Manchester. Stephanie spent 13 years supporting and leading legal and compliance functions in retail at N Brown Group Plc and critical services sectors at JLA Limited, developing specialisms in commercial contracts, consumer law, data protection, consumer credit, mergers and acquisitions and competition law.
Within Certas Energy, Stephanie heads up the legal and compliance team and is delighted to be part of a leadership team demonstrating that compliance is at the heart of Certas Energy's business and commercial strategy.
Stephanie is passionate about developing junior team members and their personal and professional growth.  She is a member of the Lawyers for Net Zero initiative, working with likeminded General Counsels and Heads of Legal across a variety of industries to better lead, champion and enable legitimate net zero for their organisations.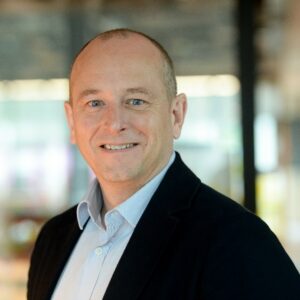 Adam Waller
NW Market Senior Partner & Tax Partner - PWC
Adam is the Market Senior Partner for the North West, leading a team of over 1,500 professionals based in the Manchester Office and leads PwC's relationship with some of the region's largest businesses. As part of PwC's Northern Leadership Team, Adam helps set the strategy and execution of the northern business and how our people help our clients and the communities in which we operate and build sustainable prosperity across the region. Adam also leads our ESG team in the North helping clients develop a tangible and practical action plan to drive towards sustainability, responsibility and good corporate citizenship.
He has a number of external roles in the local community – as a member of the North West Business Leadership Team, a member of NW Business In The Community and is a committee member of The Lowry's Development Advisory Group. Adam is also a Special Advisor for a well known international Technology/ E Commerce business based in the North West.
Adam leads the private client business in the North West advising clients across the UK and overseas. He sits on thePolicy Group Committee for private client matters and is responsible for commenting on new legislation and consultation documents with HMRC and leads the Knowledge Group which is responsible for the technical review of areas of specialism and the training of the largest national private client practice.
As part of his role as ESG team lead for the North, Adam chairs our regular update calls across the region to bring to life how we continue to help our clients on their ESG journey. He has supported the Northern offices in meeting PwC's target of ensuring all our UK offices are 100% powered by renewable electricity generated by wind or solar. Alongside regularly representing PwC in the North at important ESG events externally, Adam has also focused on building up the knowledge and understanding of ESG internally by hosting livesteams for colleagues, sharing learning and best practice across the region.
Interested In The Event?
If you're interested in attending, you can book online here.