Wondering about the practical implementation of improving diversity, equality, and inclusion (EDI) in your organisation's culture and strategy?
Date:
Thursday 5th August 2021
Time:
12:00 PM - 01:00 PM
Location:
Webinar, Zoom, Joining instructions to follow,
Many sectors already have great practice, including charities, housing and health and social care. However, it's
recognised there's more to learn and do as we embrace diverse leadership and equality throughout the workplace across all sectors.
So how can organisations actively become EDI led from the board room and encourage involvement to influence and make changes?
On 5 August 12noon, join a diverse panel who will share their journey to date and experiences as well as practical tips to create a positive EDI culture and embed it within your organisation.
About the Speakers: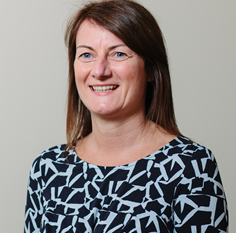 Sue Hutchinson
Partner & Head of Charities Sector - Beever and Struthers
Sue is the Head of Beever and Struther's  Charity sector. She brings a wealth of experience, having focused in the specialist sector areas of Charities, Social Housing and Education for over 18 years.
Sue's clients are based in various areas of the UK including London. She has held training sessions to clients on various topics and enjoys supporting good governance in charities and has presented training sessions to clients on various topics. She also has an insight into Social Return on Investment and social impact reporting. Sue is also a Board member of a Charitable Housing Association.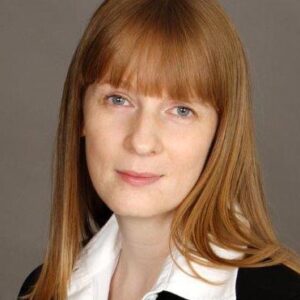 Helen Armstrong
Partner - Risk, Audit and Assurance team - Beever and Struthers
Helen's internal audit experience includes social housing, education, charities, and retail.
Helen spent 11 years within retail, gaining experience in management and operations before
joining internal audit, so has a practical approach to audit. Her role includes risk
management, governance, and board member training, as well as leading fraud
investigations and due diligence work. Helen leads the Firm's risk management process,
and she is involved in several change projects.

Grenville Page
Non-Executive Director - Various organisations across health, housing, social care and education and independent consultant
Grenville works in a variety of roles and capacities supporting organisations in public, private,
community, voluntary and social enterprise sectors particularly in health, social care,
education, well-being and housing to succeed; focus on future opportunities and market
potential; build capacity: undertake costing and financial evaluations of business options;
mitigate key risks; improve efficiency; strengthen governance, assurance, compliance and
control arrangements; improve the quality of performance and financial management
reporting to the Board to better inform corporate decision-making; and build future capability.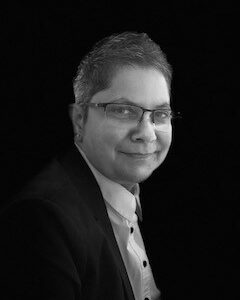 Sharmila Kar
Director of Workforce & Organisational Development - Manchester Health & Care Commissioning
Born and raised in India, now living in Manchester, Sharmila moved to the UK in her 20's..
She is passionate about organisational and people development, ensuring that equality and
inclusion are at the heart of how organisation functions. Sharmila has led Workforce, OD &
Inclusion functions at the Equality and Human Rights Commission, the Disability Rights
Commission and Nacro, a national social justice organisation. She has worked across the
public and not for profit sectors undertaking a portfolio of HR, OD and Equality related
projects. She has also served on the board of Amnesty International UK and is currently a
trustee of the LGBT Foundation and a member of the GMCA's Race Equality Panel.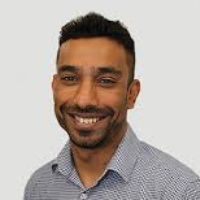 Abdul Latif Golden Lane Housing
Director of Development - Golden Lane Housing
Abdul has been in social housing for 17 years, having previously worked for Places for
People for 14 years and joined Golden Lane Housing in 2018. He is passionate about
supported housing and dedicated to creating safe, sustainable, and appropriate housing for
people with learning disabilities. He is leading on an ambitious growth plan for Golden Lane
Housing, and ensuring he delivers on quality housing for some of the most vulnerable people
in society, is one of his key objectives. Abdul is also actively involved in campaigning at local
and national level to put housing for people with learning disabilities as priority for central
government and at local authority level.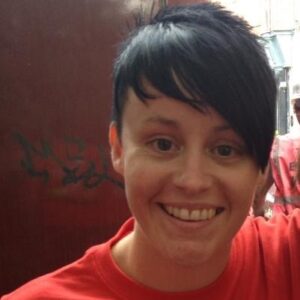 Tara Kelly
Equality, Diversity, and Inclusion Specialist - Great Places Housing Group
Tara was born in Northern Ireland and, following completion of her Law Degree at Queen's
University Belfast, moved to Manchester in 2005 to sit a master's degree in Gender,
Sexuality & Culture. With a passion for equality and social justice, Tara was delighted to join
the social housing sector in 2006 working for Northwards Housing, an ALMO in north
Manchester. This is where Tara began her journey as an equalities specialist within the
social housing sector. She has since worked with Equity Housing Group and has more
recently taken on the role as Equality, Diversity, and Inclusion Specialist at Great Places
Housing Group.