Wondering how best to demonstrate social value in your business tenders?
Date:
Tuesday 27th April 2021
Time:
12:00 PM - 01:15 PM
Categories:
As we emerge from Covid-19 with the vision to Build Back Better, many organisations are embracing new business models including collaboration across private and public sectors along with the challenge to achieve better social value.
In September 2020, the momentum was further accelerated for businesses bidding for public contracts with the launch of the UK Government's Procurement Policy Note – Taking Account of Social Value in the Award of Central Government Contracts (PPN06/20).
On 27th April at 12pm, join an experienced panel who will discuss valuable insights into what it's all about and share practical guidance on how to demonstrate social value in competitive tenders for the public sector generally.
The discussions will cover:
The law as it stands – PPN06/20
What is the social value model?
What about Wales?
The Circular Economy.
What is the point of it all?
Best practice in tenders
Benefits for tenderers and commissioners
About the Speakers: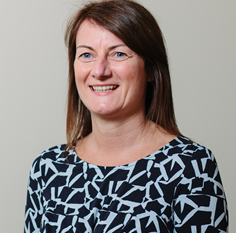 Sue Hutchinson
Partner & Head of Charities Sector - Beever and Struthers
Sue is the Head of Beever and Struther's  Charity sector. She brings a wealth of experience, having focused in the specialist sector areas of Charities, Social Housing and Education for over 18 years.
Sue's clients are based in various areas of the UK including London. She has held training sessions to clients on various topics and enjoys supporting good governance in charities and has presented training sessions to clients on various topics. She also has an insight into Social Return on Investment and social impact reporting. Sue is also a Board member of a Charitable Housing Association.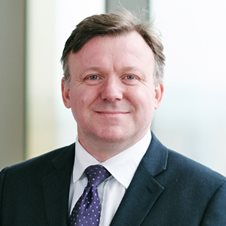 Christian Young
Principal Associate - Mills & Reeve LLP
Christian spends most of his time helping the NHS and other public sector bodies. He also advises private companies and third sector organisations on healthcare and public procurement matters, Judicial Review and other disputes. He always tries to help clients provide their services and save money, for example, settling a procurement dispute and thereby saving the client over £500,000. Christian has helped resolve many ongoing disputes and brings a fresh approach to problem solving. He is a great believer in mediation and alternative dispute resolution and has used this to conclude many cases that were viewed as unsolvable without court.

Lorraine Cox
Director - STAR
A public sector shared service delivering strategic procurement across Greater Manchester for their six key partners plus delivering wider commissions regionally and nationally. Lorraine supports and guides the wider public sector on Social Value improvement and transformation and provides service reviews using their co-designed Collaborative Accreditation Review (CAR) for existing shared services or organisations who wish to create a shared service. Lorraine has grown this public sector organisation rapidly and effectively delivering demonstrable outcomes in procurement, as well as improved efficiency and effectiveness. Lorraine was highly commended for Leadership at the National Social Value Conference 2019 and STAR won the Embedding Social Value into Procurement Award in 2020/21.