Your Biggest Business Problems Solved at YAB
Date:
Tuesday 29th November 2022
Time:
08:00 AM - 11:00 AM
Location:
Virgin Money Manchester Store, 48 - 50 Market Street, , M1 1PW
You know what it's like at a normal business networking meeting?
Plenty of pinstripes, fake laughs, bad coffee, and awkward sales pitches given with an air of desperation?
We think it's time for something different.
Imagine a community of business owners getting together to solve each other's problems.  Then, add a safe environment where everyone can simply be themselves, and you have YAB.  Because that's the problem when you're a business owner. Who do you talk to about your problems?
Sure, your partner at home will listen and be supportive. Your friends will give you sympathy. But you're the one who has to come up with the answers.  That's where Your Affordable Board (YAB) comes in.
Because every problem in the room is solved by the room.  And best of all, during that process, we form stronger bonds than we ever would in a sales-focused networking event. And the sales come naturally.
Intrigued?
Join us at our next live event and see first hand why we are the fastest growing business networking group that ISN'T really one!
At the event, you'll have the opportunity to get your business problems solved in our mini masterminds and experience the power of every mind in the room all working together to solve one major headache for just one lucky business owner.  You'll also get plenty of time to meet other business owners and directors in the local area and who knows where those relationships might lead to!
Oh, and did we mention that you'll get breakfast and unlimited juice, tea and coffee to keep you going!
With limited capacity at the venue, you'll want to secure your ticket early to avoid disappointment!
Your Affordable Board, it's the business community you've been looking for.
Your Affordable Board (YAB) is a:
✅  Problem-solving forum for entrepreneurs
✅  Community of business owners helping each other succeed
✅  Platform for building profound business friendships
Your Affordable Board (YAB) isn't a:
❌  Normal networking event based on desperate selling
❌  Chance to do a 45s pitch for your business
❌  Caffeine-fuelled frenzy of business cards and pinstripe suits
YAB: Because together we have all the answers.
About the Speakers: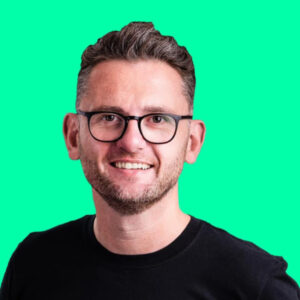 Andy Henderson
Founder & Sherpa Guide - Forward Thinking Ltd
Andy Henderson is unique, being the only "Sherpa Guide" in Lancashire, he helps frustrated business owners all over the world climb to the top of the mountains in their business and their lives with his company Forward Thinking, and his two unique methodologies – Success GPS and Your Affordable Board.
Formerly, Andy was involved in the IT sector for over 20 years where he led one company's growth to significant levels – doubling turnover from £12-£25m and 5x'ing profits, whilst building two start-up businesses whom now enjoy multi-million-pound revenues.
Since then, Andy has worked with over 400 business owners, transforming their businesses, and helping them scale to new levels with Success GPS – which is essentially a unique, high growth framework that applies practical psychology to merge the process of growing a business with personal development for everyone involved.
More recently, Andy has built a business community called Your Affordable Board (YAB) with a sole purpose of solving business problems peer to peer.   The golden thread that runs through everything that he does is that it's all about Making A Difference (MAD!)
In his spare time Andy is a drummer for a Northern Social band.  He also has a passion for helping 3rd sector organisations and currently holds two trustee positions with Calico and Positive Action in the Community.