Special offer for pro-manchester members from WorkLife
23rd September 2021, 10:33 am
WorkLife by OpenMoney is a workplace benefits & wellbeing platform, specifically designed with the needs of small businesses in mind.
SMEs account for over 95% of UK businesses[1]
and we believe every employee deserves access to the quality benefits typically enjoyed by those at larger businesses. Our mission is to make top of the range financial advice and market-leading work perks accessible and affordable to every UK firm.
Why? Put simply, we believe that a healthy, happy and supported workplace is a productive one. We work with businesses to put emphasis on, and care for, the overall wellbeing of their employees. We also recognise the importance in your business being able to compete in a very competitive market to attract and retain the best people.
Our platform can be accessed via a smartphone, tablet or computer, and is simple for employers to set up online, linking up with payroll so employees can see and keep track of all their benefits, savings and salary in one place.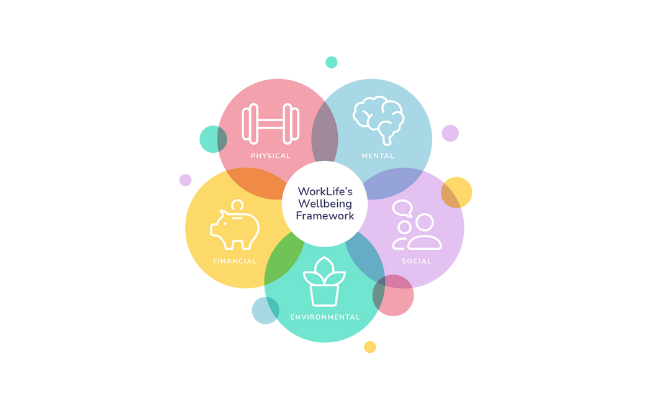 Based on a framework made up of the 5 key areas of wellbeing, we've created a suite of benefits with wellbeing at the heart. That's why our platform includes a variety of solutions to suit the individual needs of your workforce.
Whether you're looking to help employees boost their personal finances, pick up new exercise habits or improve their mental wellbeing, WorkLife can give you the tools you need to succeed.
We pride ourselves on empowering SMEs to support their employees with a number of sought-after benefits that may previously have been out of reach due to accessibility and affordability.
Our growing product range is evolving alongside the needs of our members, and includes exclusive educational webinars, a robust reward and recognition scheme, and a genuine sense of community for the employees and owners of small businesses.
Have a look at our short video and find out how we can help you look after your most valuable asset.
WorkLife by OpenMoney – in brief (vimeo.com)
In partnership with Pro-Manchester, WorkLife are offering Pro-Manchester members an exclusive discount of 20% off WorkLife's core product.
For more information on how your business can join our thriving community, get in touch with us at enquiries@worklifebenefits.uk or visit our website at www.worklifebenefits.uk/
[1] https://www.fsb.org.uk/uk-small-business-statistics.html
Next Article
World's first one-stop sustainability platform launches in Manchester to help UK Businesses reach Net Zero by 2030
Initial 30 Manchester businesses sign up to begin carbon reduction journey  A new sustainability platform, Zellar, has launched in Manchester […]
Read Article