The Good Employment Learning Lab
13th October 2021, 3:31 pm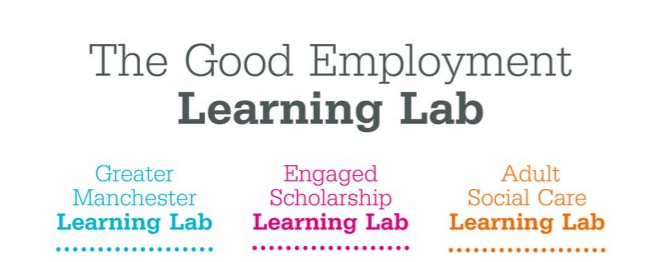 Getting the most out of your team can be tricky so why not get involved in some short training with other line managers that can help?
The Good Employment Learning Lab offers a series of fully-funded training sessions to support line managers to develop their management skills and improve work quality and productivity within their organisation. These interactive sessions are delivered by HR experts with extensive organisational experience.
Getting the best out of your people: Building skilled & motivated teams
The programme consists of masterclasses, peer learning groups, and one to one coaching, all delivered online via Microsoft Teams. Sessions are short and to the point and you can get involved in one short masterclass or go deeper by meeting confidentially with other line managers or a coach to develop a practical new approach.
To register your place, please complete the sign up form on our website and for further information or any queries contact goodemploymentlab@mmu.ac.uk

Next Article
BDO North advises on over £350m of transactions in buoyant market
The M&A team across the North, including Manchester and Leeds, has advised on 10 multi-million pound deals in the last […]
Read Article