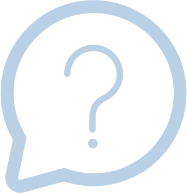 Ask our Expert from Rooster Marketing
A quick guide on building trust with clients
7th July 2021, 9:28 am
Building trust with your current and potential clients is the most effective way to both inspire successful long-term partnerships, and ensure that your happy customers brag about their positive experiences, drumming up more business through word of mouth.
Building trust is an essential element of any business looking to further their impact and become thought leaders in their industries.
However, the concept of trust can seem very abstract, and instilling intangible ideas into your existing processes can seem a little daunting. Luckily, there are simple ways to kick off the client journey with a positive experience.
Gather testimonials
Don't make your prospects take your word for it, use someone else's flattering words. While you can't really recreate the built-in trust that comes from business that happens as a result of a recommendation, getting and showcasing testimonials from previous clients is the next best thing.
The quality and reliability of whatever products or services you offer is always going to be compared to your competitors' offering, so leveraging your success thus far can go a long way when you're trying to guide prospects towards the solution you offer.
Showcase your case studies
In the same vein as testimonials, but, perhaps a bit more specific than general praise, case studies open up the conversation about what it is exactly you can provide for the people who are looking to buy your products and services.
Outlining the results you achieved previously, be it an increase in visibility and sales, or a decrease in costs (or both!) allows your potential clients to conceptualise what success looks like with you as their partner.
You stand to gain even more if you put in the effort to make the case studies more visually appealing, as that makes it more likely that the prospects will stick around to read all the impressive statistics.
Encourage reviews on review sites
Encourage customers to leave reviews, whether it's on TrustPilot.com, TestFreaks, Which?, or, perhaps most importantly, through Google my business reviews. Although it is expected that testimonials you feature on your website and promotional materials would be cherry picked, review sites tend to give readers the impression of genuine accountability.
However, there is a balance to be struck here, as you want to avoid your review site profiles looking too forced or curated. Ideally, what you'd want is to reflect an image of your company that feels sincere and authentic to anyone who might be reading, while also conveying the company looks reliable and professional.
Engage with people on social media
Social media is a great way to inject some personality into your online presence, especially if you make the effort to give you clients a glimpse into your daily routines, processes and snippets about your teammates.
People have a much easier time connecting with businesses, which they feel reflect their own values and lifestyle. Inspiring trust by communicating in a honest and genuine way can really set you apart, especially when quality products and great customer service is something your competitors can also boast about.
Tell your story the way it deserves to be told
Ultimately, trust happens when you communicate your values authentically and in a way that resonates with your target audience. Finding the right balance and coming off as trustworthy is no small feat. Therefore, if you are trying to evolve your brand to be true to your organisation, as well as your prospects, you might want to consider calling in reinforcements.
Sometimes, reaching out to a professional who can help you lay down solid foundations for your brand can make all the difference in your client interactions.
Rooster Marketing have been building trust between clients and brands for over 10 years, if you need advice on how to improve your relationships and any other marketing support get in touch and speak to a member of the team today.
How do you help clients talk to you without distracting you?
Concentration is like gold dust at times. Or at least the ability to focus on our work. It takes approximately […]
Read Article