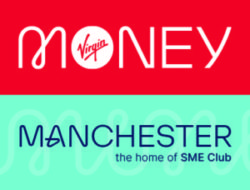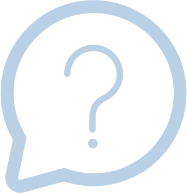 Ask the Experts at Brewin Dolphin
Choosing the right financial adviser for you
13th April 2020, 6:00 pm
In a world where you can compare the best mortgages, insurance policies and energy providers at the click of a button, how can you quickly make sense of financial advice and find the right adviser?
It's a big decision, particularly as you will share your family's confidential information and potentially forge a lifelong relationship with this person. So, it's important to make an informed choice and it's not all about the numbers, especially at times like this when help and solid advice is needed most.
What is a financial adviser?
Firstly, let's make sense of some of the terminology used in the industry when dealing with individual advisers and their companies.
"Financial adviser", "wealth manager", "wealth adviser", "financial planner" – they can all mean the same thing. They should all be qualified professionals who are able to provide holistic advice and guidance on all elements of your financial affairs.  However, check the credentials. Look for a 'chartered' financial planner or someone with qualifications to a 'level 6' standard (widely understood as someone with a high level of knowledge).
Independent vs restricted advisers
The FCA splits advice companies into two main categories; 'independent' (can provide advice on all regulated financial products) or 'restricted' (do not advise on all financial products). One is not necessarily better than the other. Lots of advisers choose to be categorised as 'restricted', as some products in the marketplace just don't fit their customer base. To decide whether this affects you, ask the adviser how restricted they are because company websites do not always explain things well enough and some restricted advisers may not suit your needs, as they are effectively tied to their own products.
Ownership and remuneration
Who owns the business you're choosing to deal with?  Is it financially secure?  Does it have robust business continuity processes?  I would even ask how the adviser is paid. This can be important and isn't a rude question to ask.  Find out if there any financial incentives for the adviser to recommend one product over another?
Transparent charges
The cost of advice isn't everything but it's an important consideration, as it can have a bearing on your future returns. You need to know exactly how much you are paying. Usually there is a cost for the advice element and then, if you invest in something, a cost for that too. As long as these costs are transparent, you can decide whether they are good value or not.
What if your adviser leaves that firm, can you move your assets if you want to?  Is there a charge for that?  Some firms penalise you for changing your mind, so this should be known at the outset.
Specialists
Do you have financial affairs that require specialist advice?  For example, not everyone understands the NHS pension scheme, or can deal with complex investments.  If you are time-poor, perhaps find out if the adviser is happy to converse over Skype, WhatsApp, text, or make evening / weekend appointments.  Look for someone who can understand and meet your specific needs.
Independent reviews
As part of your research process, it's advisable to seek an independent source to verify the quality of service, product range and investment performance of a firm. Sites like Defaqto (https://www.defaqto.com/) and ARC (https://www.arcratings.com/uk) can help to give you another view.
Relationship
Finally, find someone you think you can get on with. This is important because you are going to rely on this person to represent your interests in the good times and the bad.  It has to be someone you find to be trustworthy, reliable and honest. Investing money is a long-term game and there will be ups and downs along the way.  You need to know that they have your best interests in a crisis and can be there for you, whatever life throws at you.
Communicating with your customers in unprecedented circumstances
At Moneypenny, we've been looking after business calls for more than 2 decades – we've lived through downturns, uplifts and […]
Read Article