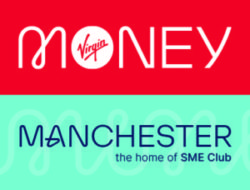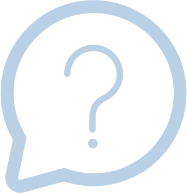 Choosing the right workspace for digital and tech businesses
15th June 2020, 5:16 pm
Flexibility and shared space is a common desire for a lot of businesses with many opting for coworking, hot desks or serviced offices. For those working in the digital and technology sector, being part of a larger network of like minded businesses is often a driving factor when it comes to choosing office space. Coworking has often been talked about, but serviced and managed offices less so. Both offer considerable benefits to businesses, but what is the difference and how do you decide which type of space is the right fit for your company?
For many digital and technology businesses the recent shift to home working has been seamless, with tech tools such as Zoom and Microsoft Teams facilitating communication and maintaining connection. The tech sector has been fast to react to the demands of this new way of working, with many businesses seeing this as a period of huge growth and success.
As businesses begin to think about a return to the workplace, what types of spaces are available to meet the demands of fast scaling innovative companies?
A serviced office is a fully equipped, pay-as-you go workspace that provides businesses with everything they need, incorporated into one monthly bill. It's ideal for early stage startups, SME's, or those with larger co-regional offices who want flexible space. Serviced offices are self contained spaces ideal for 2 – 20 people, including everything from cleaning services through to shared lounges and  kitchens. A serviced office can also work for teams working on short term projects or across multiple locations or companies needing a larger space to expand into for a temporary period of time, something that's likely to become increasingly common for businesses as remote working increases.
For larger companies looking to invest in a permanent space and at the same time influence the design and fit-out, a Managed office could be the perfect fit. As with serviced offices, flexibility is key and therefore tailored packages include all the services a business needs for a single monthly fee and contracts from as little as two years with no up-front capital investment.
Make sure you also consider the support you need for your business, such as opportunities to access finance, talent or new markets, as not all workplaces are able to provide access to these all important connections.
Employee physical and mental wellbeing is also key and can be considered  just as important as the  office itself. The advantages of having access to green spaces and dedicated areas to relax and recharge cannot be underestimated and are something we try to incorporate into all of our properties or campuses.  Amenity is also crucial for helping colleagues achieve a great work life balance and provide a good opportunity for colleagues to socialise outside of work. Look for a workplace that is located close to a vibrant area and offers food and beverage options, gym or wellness facilities.
How employees get to work is also often a deciding factor for many digital and tech businesses. Choose locations that offer ample bike storage and shower and changing facilities as well as on site or easily accessible parking facilities.
With ways of working and spaces changing so rapidly, what suits a business today may no longer be suitable in a few years' time. You can always choose to swap your serviced office for a  managed office in the future, so basing your business in a building that allows for quick and easy scale up is definitely worth bearing in mind.
Looking to start your first investment fund? Here are some practical tips to help you succeed
If you are considering launching your first alternative investment fund, be it in private equity, debt or real estate, it […]
Read Article