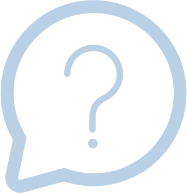 Choosing the right space for your business
Evolving office space
1st June 2021, 8:04 am
Choosing the right space for your business
We've all experienced an unprecedented shift in working habits over the past twelve months, which has left many questioning their need for office space or what size, shape and type of office space will best suit their business in future.  For some, remote working has brought a number of benefits, including a break from the daily commute, increased productivity and the ability to reduce expenditure. However many have also experienced its limitations such as a poor work/life balance, increased stress and issues with mental health. Many businesses still need face-to-face interactions, those that provide the opportunity to share information and ideas and spark collaboration and motivation,  So what should businesses now be considering to find the best working environment?
Choosing the right type of space for your business.  There are a number of different types of workspaces available such as coworking, serviced spaces or leased offices.  Consider the amount of space you need, the location and importantly what you can afford.
Knowing what's important for your business and your employees.  The quality of office space is becoming increasingly  important. Spaces that offer an environment that supports the wellbeing and productivity of employees are now in high demand and have never been more important.  Consider the lighting and air quality, along with access to communal and outdoor space such as meeting rooms, roof terraces or courtyards in which to host social events and aid collaboration.
Flexibility is vital.  Make sure the space and type of agreement you choose is flexible, allowing you to expand and contract the amount of space you need as your business grows. For start-ups, entrepreneurs and freelancers, coworking space offers flexible workspace and the opportunity to just pay for the desk you need, whilst being able to surround yourself with other bright minds and collaborators. For SME's looking for room to grow, serviced space offers a flexible and ready to move in solution, often offering a pay per desk rate for as little as six months.
With capital expenditure facing increasing scrutiny, larger businesses may find a managed office a good option.  These fully fitted out offices take the hassle out of managing your office as the space is designed, created and fully managed for a single monthly fee. You select a bespoke package of services and a fit-out that is reflective of your brand and personalised to the way you work.
Location, Location, Location. Ensuring your business is in the right location is crucial for attracting, maintaining and nurturing top talent. Choosing a workplace that is located in a vibrant area that offers food and beverage options, gym or wellness facilities close by will be attractive to employees and a huge benefit to any company looking to attract talent.  Also consider buildings that are located in close proximity to transport links and offer on site parking. Look out for spaces that have bike storage, shower and changing facilities to ensure your employees have complete flexibility on how they travel to and from work.
Sector specific co-location. There are many benefits, particularly for digital technology and creative businesses, for clustering with like-minded businesses. One of the most important aspects is the ability to collaborate and innovate at pace, something that has been noticeably missed by businesses in this sector in the last 12 months.
Flexibility, a richer work life balance and innovative office spaces are all things that will be considered much more going forward. Whilst some may still enjoy the benefits of working from home, there is no question that the office is still an essential asset to any business.  So, look for inspiring and creative spaces located in vibrant areas and the office will become a place where employees will want to spend their time.
Understanding patents and the patent application process
A patent is the grant of a monopoly right for an idea or development which is new and not obvious […]
Read Article