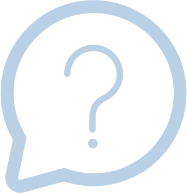 Ask the Experts at Beever and Struthers
Funding Support – Hibernating in Lockdown
11th January 2021, 12:20 pm
"Turnover is for vanity, profit is for sanity, but cash is king" may be a cliched phrase but is overlooked at your peril. As we start the new year with the realisation that not much has changed from 2020, and we all need to work together to minimise the impact of the virus until the vaccine programme has a chance to work, this is the time to review our plans to ensure our businesses are in the best possible position. The government have announced additional funding support for those businesses directly impacted by the lockdown, but all businesses should be looking to manage their cash position and debt burden.
As we began to celebrate surviving the rigours of 2020 along comes the variant strain that puts us back to square one. Save this time there is the added challenge of no more sunshine and four 0'clock beers in the garden to lift our spirits. We can only watch the squirrels through the window foraging for food to get them through hibernation. Hold that thought.
It has been said that turnover is for vanity, profit is for sanity, but that ''cash is king". Although a cliched phrase, it is overlooked at your peril. As it dawns that little has changed from 2020, and we all need to work together to minimise the impact of the virus until the vaccine programme is executed, this is the time to ensure our businesses are best placed to prosper when new normal arrives. We know not what new normal will look like or when it will arrive, so the best policy is to deal with what you can control.
The squirrels never stop searching for food and, likewise, we should accumulate cash as the lifeblood of our businesses. Many businesses have already taken advantage of various government initiatives while others, like the squirrels, have grabbed every penny available. Now is the time to do so, you can always give it back when near normal returns.
By way of reminder;
Funds available from specialist lenders either to finance free assets or refinance upon better terms. Availability of finance may become easier as the potential of the Bank of England announcing negative interest rates means lenders will be looking for better returns elsewhere.
Work out what it costs to stay alive if you have no turnover. This should include arrears of tax and rent deferred last year. Extended payment terms may be agreed, HMRC are receptive to 12-month payment plans.
This establishes the base point for survival and then estimate what you can sell online. Consider new markets. For instance, if you rely on city centre workers can you transport your product to the suburbs? The homeworkers still need feeding. There have been many successful 'pivot' companies in the last few months.
Any prediction of new normal is just an educated guess, but businesses should seek legal advice regarding workforce consultations. Equally important to consider is the timing of when to fully reopen to avoid stock wastages if there are further restrictions imposed by the Government or demand is slow to materialise.
Over the last 12 months, your professional advisers have built up a wealth of experience in helping business survive the effect of the pandemic. Advice, as well as sharing the experiences of many other businesses, will include funding alternatives, arranging payment plans and business reorganisations.
Telling stories during a pandemic – why video content creators need to get creative
I love filming with big cameras, big crews and lots of kit. The quality and beauty of a RED, and […]
Read Article