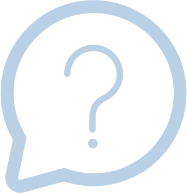 Ask the Experts from LDC
How can SMEs accelerate growth through private equity?
24th June 2019, 4:15 pm
Jonathan Bell, Head of LDC in the North West, explains how private equity can be key to helping SMEs across the North West achieve their growth objectives.
Small and medium-sized enterprises are central to the prosperity of the North West economy, driving growth, creating jobs and generating investment opportunities across every industry, from tech to manufacturing, and leisure to healthcare.
The key to their success is the leadership of an ambitious management team or entrepreneur, capitalising on every opportunity to expand or drive growth. But a business' growth journey often reaches the stage where the support of a partner from outside their organisation is crucial for unlocking the next phase of development.
Often, this partnership will include the support of a private equity investor. Private equity has a proven track record of driving growth and delivering value, as well as providing management teams with access to a network of experts with the sector knowledge and business acumen required to accelerate their ambitions and set expansion plans in motion.
These partnerships can help to drive expansion into new markets, help a business launch a new product or service, or even kickstart a buy-and-build strategy, which can open up countless opportunities for growth.
LDC has a strong track record of helping ambitious business leaders across the North West accelerate their growth plans. A great example of this is our partnership with procurement specialist Inprova Group. LDC first backed the business in March 2014, and over four years helped to evolve the business into a multi-disciplinary group.
This included a buy-and-build strategy that saw Warrington-based Inprova acquire five complementary energy businesses and launch a bespoke division, Inprova Energy, in 2015. Over the same period, LDC also worked closely with CEO Paul Kennedy and his management team to help the business to expand internationally and diversify its offer to both public and private sector work. Together this enabled Inprova to double its headcount to 70 people and treble revenues to £15.3million for the financial year ending 30 June 2018.
Another of how private equity can help an SME is our partnership with high-security vehicle barrier manufacturer ATG Access, which is headquartered in Haydock. LDC first backed the management team in 2013, and during our partnership the team accelerated its international expansion strategy with exports accounting for 40 per cent of its total sales by February 2019. Now the business has customers in more than 30 markets worldwide, including Germany, Spain, China, Australia and Singapore. It has also increased its employee number by 40 per cent and its annual sales by 30 per cent to £21.1million for the 12 months to October 2018.
ATG also invested in the launch of a new product, Surface Guard, which is a lightweight hostile vehicle mitigation barrier for use at temporary events. It has seen significant success since it launched with more than 250 commissions, including for high-profile events such as the London Marathon, Proms in the Park at Hyde Park and the Blackpool Illuminations switch-on. We exited our partnership to trade buyer Hill & Smith Holdings in February 2019, in a deal that valued the business at £22.5million.
For any management team considering partnering with a private equity investor, the first step is to create a strong business plan. Showing investors that you understand your market, and have clear growth ambitions and strategies, proves that you have the knowledge and ideas to help your business thrive.
Another crucial step is demonstrating a strong track record. At LDC, we want to know if the team has what it takes to deliver on its plans – we partner with ambitious teams and support them with the tools they need to drive progress and success.
LDC's North West team has invested more than £725million since its inception in 2000, and its investment portfolio remains one of the largest, most diverse and dynamic groups of private equity-backed businesses in the region.
We are committed to backing ambition. It is why we have pledged to investing £200million in businesses across the North of England and Scotland over the next 12 months.
As part of LDC's commitment to backing ambition, the firm is currently searching to identify and celebrate the nation's Top 50 Most Ambitious Business Leaders. You can find out more about the programme and how to nominate here: https://bit.ly/2TzyvB2
The benefits of employee ownership
Boosted by evidence of the benefits of employee ownership, and a number of high-profile examples including Aardman Animations and Richer […]
Read Article