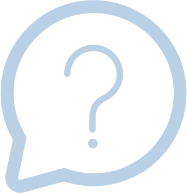 Ask the experts at LDC
How North West management teams can unlock growth post-pandemic
24th April 2021, 6:48 pm
The dramatic changes brought about by the pandemic have led business leaders to focus on short-term objectives, supporting their employees and staying close to their customers.
As we emerge from the other side, the hard work put in by management teams across the North West is starting to pay off. Many businesses are now reviewing priorities, diversifying and exploring new avenues to grow.
Here, we discuss potential growth strategies for management teams to consider, share examples of other North West businesses on a similar journey and provide advice on how you can prepare for expansion.
Avenues for growth
There are plenty of avenues to growth to consider, whether that's organic, international expansion or making complementary acquisitions.
However, a management team must first have a clear strategy in place to ensure the path it chooses is deliverable. For example, if you're looking to grow internationally, it's imperative to consider your key markets and routes into those markets – from sales, opening new offices or even acquiring a business to expand your geographical footprint.
We partnered with Oliver Dennis, CEO of Fishawack Health, a leading healthcare communications business headquartered in Knutsford, back in 2017. Oliver and his team were running a UK-based business but were keen to attract more international customers by expanding overseas, particularly in North America. To do this they identified acquisition targets in the geographies they wanted to expand into so they could hit the ground running. Over the course of our four-year partnership, we provided £18.5m in follow-on funding to support five international acquisitions and helped Oliver extend the global footprint and service offering of the business, as well as helping to increase revenues by 300 per cent.
If you're looking to grow organically, you need to have a laser focus on your customers as their needs are changing faster than ever, along with their circumstances. As a result of rapidly changing customer needs, the pandemic has created new opportunities for businesses to grow organically through developing new products and services.
In 2017, we partnered with Chris Eccles, CEO of specialist manufacturer ChargePoint Technology. The partnership gave Chris the financial firepower to increase investment in new product development, allowing ChargePoint to expand its market share through extending and enhancing its core range of products. In March this year, we exited our partnership with the business after helping the management team to boost revenues by 30 per cent.
After a challenging 12 months, many business leaders are also seeing consolidation in their market, or indeed the potential to acquire a competitor to help build resilience and scale. This is another well-trodden path to growth.
Our partnership with digital marketing agency MSQ Partners, which has offices in Manchester and across the globe, is a great example of this. In June last year, we supported the team as it acquired Be Heard Partnership in a £20.6m deal in which LDC provided £6m follow-on funding to support the public-to-private transaction. The move is now helping the marketing group to accelerate growth by building scale and increasing its technical capabilities, particularly in digital tech and data analytics.
We know how effective acquisitive growth strategies are in creating value – even during the economic uncertainty of 2019 and 2020, we supported more than 50 acquisitions across our portfolio with a combined enterprise value of over £250m.
Delivering a successful strategy
When exploring these different growth strategies, there are a number of things to consider.
The best place to start is looking at your track record and considering where the most fertile territories for growth are. Is there still room to grow with your existing products and service lines, do you need to bring in more employees or how might an international strategy influence your sales? From reviewing your own performance, and the competitors in your market, you can create a clear growth plan for the coming years.
At this point you may consider bringing on board external investment and expertise to accelerate plans. Of course, you know your business best, but it is helpful to surround yourself with people that have been there and done it before to give you the added confidence to push on and grow.
This is where a private equity partnership can play a significant role. Take our recent investments with WCCTV and Rhino Products. The management teams of these North West businesses both came to LDC with a clear growth plan but needed external investment and expertise to deliver these at pace. We are now helping them do just that.
As the economic situation across the UK continues to improve, now is the time for businesses across Manchester to really consider how they can grow, build scale and resilience.
With over 40 years' experience of partnering with ambitious management teams to help realise their growth strategies, we are committed to supporting business leaders across the region with our capital and expertise and are looking forward to seeing the region's businesses build back stronger.
What to do if you're threatened with infringement
Patents are a form of intellectual property (IP) right that give their owner exclusive territorial jurisdiction over the invention claimed. […]
Read Article