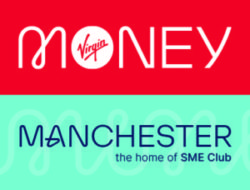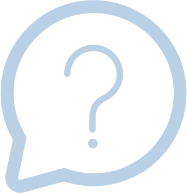 Ask the Experts at Matthews & Goodman
Planning your workplace in a post Covid-19 world
17th August 2020, 10:56 am
Uncertainty haunts every organisation as it develops its 'return-to-work' strategies.
How do you accommodate your new 'blended workplace/ practices' (ie your own unique combination of WFH/working in the office)?
What are your choices?
What should you consider, when planning your workplace, to optimise:
What you use the space for
How you use the space?
The digital revolution started it, but Covid-19 made it a universal reality – we can now (legitimately) dictate how we work, where we work and when we work.
During lockdown, over 60% of the workforce Worked From Home (WFH): compare that with 5% prior to these times. Today, most organisations are rethinking their work practices and therefore, how they will use their workplaces. For some, it is almost like starting with a clean sheet of paper, which is why this Covid-19 induced schism with the evolution of workplace, justifies the term 'unprecedented'.
As organisations start to return to some semblance of normality, their immediate priority will be the safety of their employees – from physical distancing in the workplace, to the adoption of enhanced cleaning/disinfecting protocols, as well as consideration of touch free appliances and transit areas.                   .
Their second priority will probably be focused on the 'best blended workplace strategy' to adopt – combing WFH with working in the office. This has to reflect the firm's culture, work practices, business model and demands of their clients/customers – so will be tailored and dictated by factors such as:
Will everyone be back at their desk working 9-5/five-days-a-week
Will employees be encouraged to come in 2-3 days a week – impacting workplace density whilst enabling greater physical distancing in the office
Is the rotation schedule – ie when people come in and who has to come in – a temporary measure, or a permanent feature.
Unprecedented circumstances are forcing an unprecedented approach to workplace practices.
If there are fewer people in the office, will companies really need to continue leasing a space which is larger than they need – remember, the workplace is usually a company's second largest outgoing?
If employees only come in for meetings, will we need fewer (well-spaced) desks and more formal and informal meeting zones/rooms?
Will the allure of serviced offices be lessened because of greater risks of cross-contamination from others using the space – one diagnosed coronavirus case in the block could lead to a 14-day quarantine.
We know that leases are being reviewed – looking for break clauses – as medium term strategic occupational planning is beginning to take place amongst firms which have addressed their short-term tactical (occupational) requirements.
Irrespective of what desk-to-meeting-zone formula Senior Management Teams finally arrive at, the old universals (re choosing a new workplace) will continue to underpin their decision-making process.
Desk and occupation density will be key and a greater percentage of the workplace might be designated 'collaboration zones', but we must never forget the lessons of history when choosing a new or re-invented workplace. These include:
Purpose: what function do you expect the workplace and employees to perform
Location: ease of access for employees and visitors; proximity to clients, partners and/or suppliers; is it in/near the village of peers and potential like-minded collaborators
Brand:  your workplace as a brand statement
People: your workplace is critical to attracting and retaining talent
Costs: an investment for strategic growth and profitability, or an amortised cost on the P&L.
Covid-19 has given us a chance to consider what our work practices will be and therefore what our workplaces should be.
Don't waste this opportunity to challenge and redefine what many previously took for granted.
Supply contracts: the new rules on termination
On 26 June 2020, the Corporate Insolvency and Governance Act 2020 (the "Act") came into force. Although much of the […]
Read Article