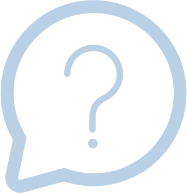 Six ways small businesses can use 3D printing
Six ways small businesses can use 3D printing
8th April 2022, 9:26 am
"Additive manufacturing technology – or 3D printing as it's more commonly known – is considered a relatively new manufacturing method. Its origins, though, began in the 1980s with stereolithography 3D printing.
Since then, the introduction of desktop-based printers has made the technology more accessible, for everyone from hobbyists to global businesses.
At PrintCity, I work with small business owners to explore ways they can adopt 3D printing and the opportunities the technology offers.
From printing custom tools to replacement parts, here's six ways you might use 3D printing in your business."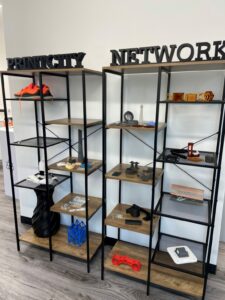 Prototyping and Product Development
"It's estimated that, currently, 47% of 3D-printed parts are used for prototyping purposes, so it's still the main use of this technology*.
Why? Because there's little to no set-up cost for 3D printing parts, in comparison to traditional methods of manufacturing (such as injection moulding).
One-off parts can be produced quicky and affordably, without having to make a tool. And some parts can be produced within the same day to really speed up the product development process.
If you're looking to release a new product or have never developed a product before, 3D printing your design is often a good place to start!"
End Production Parts
"As well as prototypes, it's now possible to use 3D printers to create parts affordably in plastics and metals. This means businesses can create final products for their customers, for example, a pair of sunglasses or shoe insoles.
3D printing typically can't match the production speeds of traditional mass production processes. It tends to be better suited to small batch production, with volumes in the tens or hundreds.
However, this does provide greater potential in localising production by printing parts internally, or sending files to your nearest available 3D printer. And because of the low set-up costs, you can mass personalise or mass customise products specifically for your customers."
Jigs, Tools, and Fixtures
"When I first meet with clients, one common thread is a feeling that they have to 3D print a product or  a set of parts for a larger assembly.
Sometimes, though, 3D printing might not be the right method of manufacturing for that part – it might not be cost effective or viable. Or, 3D printing together with another manufacturing method might be the best solution.
Instead of parts or products, what about 3D printing jigs, ergonomic tools, or fixtures? Perhaps you could create work holdings for CNC milling, jigs for welding, or bespoke gauges for assembly lines. Or, are their ways you can save time by creating and printing custom tools for your business?"
Visualisation
"3D modelling can create a wide range of complex forms and shapes, from full colour parts to large sculptures. It's often used across creative sectors, from architecture to fashion.
If you're a model maker, for example, 3D printing could streamline the production of your projects. A range of data can be used alongside 3D printing too. You could turn maps into physical 3D models or use CT scan data to create realistic medical guides pre-surgery."
Replacement Parts
"More and more, we're thinking of ways to fix products and increase their lifespan, instead of disposing of them.
3D scanning and printing gives us an opportunity to create replacement parts, especially for older components, which can be difficult and expensive to source.
Through projects such as ShaRepair, we're exploring how we can use 3D printing to create replacement parts for domestic electronic appliances, such as dishwashers.
3D printing can also decrease the time it takes to receive replacement parts, which can help to reduce downtime along assembly lines. And, it can decrease the amount of space you need to store legacy parts, as components can be printed on-demand."
Sustainability
"One of the benefits of additive manufacturing is that material is only added to parts where required. Compared to processes such as Subtractive Manufacturing, where material is removed from a larger block of material, 3D printing can be considered a more sustainable method of manufacturing in terms of material usage.
At PrintCity, we have several exciting research projects investigating the circular economy and sustainability within 3D printing processes.
One of the projects we're involved with, Transform-CE, is looking into how we take waste plastics and reprocess them into feedstock for fused filament fabrication 3D printing methods."
Ready to explore 3D printing? Find out more about PrintCity Network, a fully funded programme for Greater Manchester-based small businesses.
*Statistics sourced from 3D Hubs
Dealing with Long COVID – Advice for employers
As we emerge from a period that has seen records set for the numbers of people having contracted Covid-19, what […]
Read Article