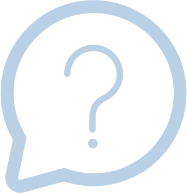 Ask the Experts from TLC
Taking the Holistic Approach to Event Management
15th July 2019, 4:16 pm
Holistic events: we're not talking acupuncture and herbal tea, but how every aspect of an event, from the invitation through to the carriages, can be an opportunity to reinforce a brand's message, ultimately making your investment work harder. 
In a time of economic uncertainty there's a need for businesses to amplify the impact of every penny spent.  And when budgets are under scrutiny, events – by their very nature elaborate, 'showy', often deemed expensive – are frequently first in line for the budget cuts.
What if there was an approach to event management that will not only maximise the potential of a corporate event, but even better, could result in you spending less and achieving more?  The key is taking a holistic view, where every element works hard to promote the company message and meet the event objectives.
Thinking holistically keeps things focused and the first step of the process is creating a clear set of achievable goals. Consider the measurable outcomes– covering the who, what, why, when and how of what you are trying to achieve.  You also need to think about the essence of your brand – what is the one brand message you want attendees to take away with them?
Of course, there needs to be room for creativity and improvisation within an event, but setting goals means it's channelled in line with the overall strategy.
Everything from invitations to food, venue, entertainment, even how you send out delegate information or transport guests to an event, is a chance to say something about the company. And it doesn't have to be expensive.  Even though you may be bound by financial constraints, consistency of message and being creative in how you get that message across is much more important than throwing money at elaborate gimmicks.
It's these little touches that also make the event more memorable.
Starting with the initial and often overlooked item within events – the invitation.  This is your first opportunity to give attendees a taste of what's to come so I'd always recommend putting in some extra thought.  View this as the opening chapter of a great novel. Setting the tone. Exciting the audience.
Perhaps your brand is futuristic, keen to appear ahead of new technology trends; here the invitation could be made of neon lit engraved Perspex, then transport your guests to their destination using Uber Events.  Engraved roulette chips for corporate casino night. Bespoke in-flight meal boxed packed with treats and branded with the invitation for an airline launch.
Similarly, entertainment can be another way of strengthening the message of an event.  Perhaps the importance of teamwork is your key takeaway.  In this case, incorporating something like The Drum Café which combes a spectacular African drumming show with audience participation can reinforce the idea that something wonderful can be achieved when we work together.  It's a powerful tool that won't easily be forgotten.
Even food can play a part in bolstering a message. Does your business operate in international markets?  Offer casual food stations capturing the finest cuisine from those global destinations.  Presentation is always the key.  Contemporary brand? Opt for neon lit Perspex boxes upon which to display and serve food.
Thinking holistically isn't rocket science, but it does mean keeping a very precise focus on the entire event, unpicking each and every part of an event to see how it can work harder and achieve more. The beauty of hiring an event planner – they live in this world and will really get under the skin of what you want to achieve.
The benefits of developing clear D&I policies
Diversity and inclusion (D&I) are hot topics across the human resources industry and have been for a number of years. […]
Read Article