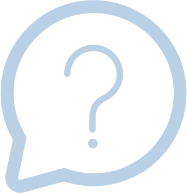 The changing nature of sponsorship: where does value lie?
The changing nature of sponsorship: where does value lie?
12th July 2022, 10:44 am
Traditionally, sponsorship opportunities – or brand partnerships – have been valued according to metrics such as reach, exposure and revenue. Understandably, these agreements have been seen as a financial transaction. When thinking about their value, businesses might turn to questions like 'how many people in our target audience will we reach?', 'what is the advertising value equivalent?', and 'what will the ROI be?'
But in the past few years, there has been a shift in the very nature of sponsorships – which has had a huge impact on how the 'value' of these partnerships is measured. Rather than numerical values, brands are increasingly concerned with the authenticity of their partnerships, and of their partners. And that's at both ends of the scale, from one-off collaborations around a specific event or initiative, to global naming rights partnerships. In other words, the value of partnerships has become about values themselves.
At Manchester International Festival, we've always looked to partner with businesses and individuals that share our values and have a passion for community, diversity, sustainability and shaping the future of the arts – combined with supporting world-class arts, music and culture.
How has the nature of sponsorship changed in the past few years?
This change in approach for the wider sector though has been bubbling for some time, and accelerated when Covid-19 hit. It's no secret that the pandemic changed the way we think about just about everything. With life as we knew it thrown into disarray, audiences were listening more than ever to what brands had to say about the important issues.  People expect more meaningful action from brands, who have to recognise the tone of the nation and play their part in the recovery effort.
In the months and years since, the world of brand partnerships has become about being part of something bigger. The pandemic forced people across the world into isolation, so it's no surprise we are all now looking for a sense of comradery, or shared purpose. This has taken many forms, from the greater connection between an artist and a crowd, to the alignment in purpose talent is now seeking from employers.
The value of authentic partnerships
Put simply, authenticity and purpose have become some of the most important measurements of brand partnerships – and in order to maximise this authenticity, the values of brand and partner must marry up.
A 2021 study by Mongoose found that 89% of consumers would choose a brand with clear purpose over one without. And similarly, Kantar Consulting's Purpose 2020 report concluded that 'genuinely purpose-led brands stand to grow at twice the rate' of those without overarching societal goals.
The best partnerships not only bring to life an organisation's values – aligning with what they care most about – but impacts the attitudes and emotions of their target audience. For example, Lucozade Sport's "Three Lionesses" campaign used a partnership with the England Women's Football team to showcase how female athletes have overcome gender-related prejudices.
What do businesses really care about?
We're speaking to brands and businesses from SMEs right up to large corporates and are seeing similar themes. Whether it's a passion for diversity, sustainability or social mobility, they are looking for ways to make a lasting difference on the world around them – and are seeking partners that can help them along that journey.
According to Forbes' Key Marketing Trends for 2022, sustainability is key for brands who want to align with their customers' values, given that people are more in the know about sustainability values than ever before. And for brands themselves, collaborating on these issues can make big goals (like reaching Net Zero) much more achievable. We've also noticed a trend in aligning with employee values.  According to a study by the Centre for Creative Leadership, 85% of millennials believe that making a positive difference in the world is more important than professional recognition – so in order to attract and retain the best talent, it makes sense that brands align with this.
As organisations look more and more towards values as a key value measure, the most successful partnerships will be those which place a real emphasis on working towards a better, more sustainable and more diverse future. And this means we're likely to see more partnerships that go beyond purely 'off the shelf' sponsorship packages.
From next year, Manchester International Festival will also be operators of The Factory – where we will be commissioning, presenting, and producing one of Europe's most ambitious and adventurous year-round creative programmes, featuring bold new work from the world's greatest artists, and offering an amazing space to create, invent and play.
Ahead of the opening of this landmark new cultural space in the heart of Manchester – which is designed by internationally-renowned architects Rem Koolhaas' Office for Metropolitan Architecture (OMA), and backed by Manchester City Council, the Government, and Arts Council England – we're actively looking to expand our partnerships and collaborate with businesses that share our core values: Open, Inventive, Equitable, Determined, and Internationally-minded.
To find out more visit www.mif.co.uk/the-factory or get in touch at enquiries@mif.co.uk
How to resolve debt disputes collaboratively
Since early 2021, the UK has seen an increase in the cost of living and in April 2022 inflation reached […]
Read Article