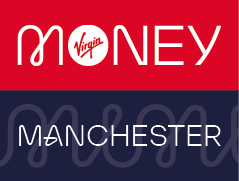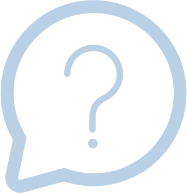 Ask the Experts at Realm Recruit
The Importance of Giving Interview Feedback
11th November 2019, 3:55 pm
After weeks (or even months) of reviewing CVs and meeting with candidates, you've finally found the person you've been looking for. While your focus will likely now turn to finalising your new employee's package and then welcoming them to your team, you mustn't forget the candidates you interviewed who weren't quite right for your business.
A potential job opportunity is never taken lightly and most of us will invest a great deal of time and energy in preparing for and attending an interview. At the end of the interview process, it's crucial to provide honest feedback to all candidates you met.
According to LinkedIn, 94% of candidates want to receive interview feedback, but only 41% have received it before. At Realm, we see first-hand how invaluable feedback is for candidates, whether or not they've been successful at interview. If you're an employer, relaying your thoughts on a candidate's performance at interview is not only the polite thing to do, but it's beneficial for other reasons too.
It helps candidates develop and improve for future interviews
For unsuccessful candidates, detailed, feedback can help them to recognise not only where they could have performed better but the areas in which they did well. Even if they are not actively looking for a new position, this level of feedback will be useful when they come to prepare for future interviews. It will also show candidates that you appreciate the effort they have gone to meet with you, particularly if they have prepared a presentation or business plan as part of the process.
If time constraints mean that you cannot provide this level of feedback to every candidate, concisely relaying your thoughts and constructive feedback via a recruiter is a good compromise.
Providing detailed interview feedback to the successful candidate is also important. Doing so will provoke a stronger buy-in to your firm from them and demonstrate to them that you value their skills and experience. What's more, if a solicitor has more than one offer on the table, this can help to distinguish you from the other firm(s).
It protects your employer brand
Crucially, providing interview feedback to all candidates, whether or not you plan on taking them on, will help to portray you and your firm in a positive light. While the candidate may not have been suitable for your current role, they might fit the criteria for another position later down the line. Candidates are 4 times more likely to consider you for a future opportunity when you offer them constructive feedback.
More importantly, if someone has had a poor interviewing experience with you, they'll undoubtedly tell their friends and family, depicting an unfavourable (and unfair) image of your firm and damaging your brand as an employer. They might even go as far as leaving a negative review online or on social media. Not relaying feedback or going as far as 'ghosting' a candidate can have a significant impact on their view of your business and could harm your ability to hire in the future.
However, if you provide a detailed account of the interview and give pointers on how a candidate might have done better, they will appreciate you taking the time to give a detailed account of the interview from your perspective, and are more likely to tell their friends and peers about their positive experience with your firm.
Hiring staff as a small business
If you have you reached the point where you can't keep up with the demands of your business alone, it […]
Read Article