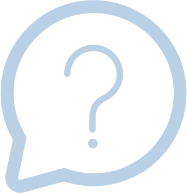 What does Taiwan's devastating drought show us about climate risk management?
What does Taiwan's devastating drought show us about climate risk management?
10th December 2021, 12:55 pm
Q: What does Taiwan's devastating drought show us about climate risk management?
A: Situated in Taiwan's mountainous central region, Sun Moon Lake is the nation's largest body of water and a popular tourist attraction hosting open water swimming, lake-side hikes and tourist ferries.
But in recent months the ferries have stood still, and much of the lake has been reduced to a dust bowl, with grass even growing on the parched lake floor.
Sun Moon lake has become a symbol of Taiwan's devastating drought, which over the past 18 months has threatened the lives and livelihoods of many following unusually light rainfall and unusually few typhoons.
The lack of water has quickly exposed the vulnerability of many key supply chains. Semi-conductor manufacturers have been forced to truck in vast quantities of water from other regions to maintain chip production.
TSMC, for example, is reported to use around 80 swimming pools worth of water each day and will be competing with other businesses and communities for the precious natural resource.
Beyond computer chips, water is an integral part of most industrial processes, including cooling, transport and power generation.
While rainfall appears to be increasing in Taiwan, droughts will certainly not be a thing of the past. Studies suggest that typhoons and spring rainfall will both fall in Taiwan in the future, underpinned by the impact of climate change.
As climate change disrupts weather systems and resource supply chains, this story will be repeated right across the world. Combine this with an ever-increasing population, requiring ever-increasing amounts of water and you have a recipe for climate disaster.
The first is that climate considerations must be considered an essential part of risk management. How reliant are the companies you invest in on finite natural resources that are vulnerable to changing weather patterns? How would they secure supply?
As a secondary effect, it is worth considering how the countries you invest in plan on managing the societal impact of resource scarcity, particularly for a commodity as essential as water.
We hear a lot about ensuring a 'just' transition, meaning the need to ensure the shift to a more sustainable economy is equitable and doesn't leave anyone behind. The distribution of natural resources in a world of decreasing supply is going to be a challenging task for governments in future.
The second consideration for investors is more positive. The fact we have finite natural resources means that companies will be forced to do more with less, and in fact will need to design innovative new processes and technologies if we are to transition to a more sustainable world.
According to the OECD, nearly $6.7 trillion by 2050 is needed globally for water supply & sanitation alone. Investment from both the private and the public sector alongside government and political support around the world is crucial.
As such, there will therefore be financial opportunities for investors, but also the opportunity to make a tangible contribution to the world in which we live.
Seeing pictures of a dusty lake in Taiwan where once stood a mighty body of water is incredibly sad. But it is even sadder to know that it won't be the last time. From forest fires to droughts and floods, extreme weather events are going to become the norm, not the exception and the strain on our world's precious natural resources is going to define the political and economic landscape for a long time to come.

Helen's primary role is to manage bespoke portfolios on behalf of a variety of clients, including individuals, trusts, pension funds, charities and corporations. She works alongside three other Investment Managers within the team in Manchester, managing the portfolios to best meet clients' requirements. Along with constructing and maintaining portfolios, she also meets with clients and their advisers to review their portfolios, ensuring that they remain suitable for them over the course of time.
Helen began her career in SIPP administration prior to joining Quilter Cheviot in 2008 as an Investment Administrator. Helen subsequently undertook her professional qualifications and was an Investment Adviser for 4 years before being promoted to the role of Investment Manager and subsequently Investment Director.
Pension Planning Pitfalls
Highlighting some of those areas which we feel can catch individuals out when it comes to their pension planning or […]
Read Article