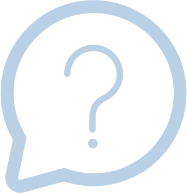 Expert advice from Grayling Communications
Why 'Brexit fatigue' may affect the local election turnout this week
30th April 2019, 8:00 am
Across Greater Manchester we'll be going to the polling stations on 2nd May to vote to decide who we want to represent us at our respective town halls.
This year's local elections have a significantly dark shadow hanging over them that undoubtedly will have an affect on their outcome. No matter how much anyone wants it to be sorted, one way or another, Brexit will have a huge impact on who ends up being elected on 2nd May.
Low turn-out
The sheer frustration at the lack of progress with delivering Brexit by politicians in Westminster is likely to lead to a low turn out for this week's elections. Nationally, local elections have an average turn out of 35% of those who can vote – so not a particularly good starting point. For us here in Greater Manchester, last year we saw the seventh highest turn out in England for Trafford with nearly 44%, but in stark contrast the fifth lowest in Salford with only 26%.
We expect that these will be lower this May. Public dissatisfaction with how Westminster politicians have (or have not) dealt with leaving the European Union will see many simply not want to cast a vote for any wannabe elected politician.
"A plague o'both your houses!"
This dissatisfaction for politicians is focused on the two main political parties. Conservatives and Labour campaigners have privately said how they're experiencing a torrid time on the doorsteps at the moment, as both are seen as culpable in the chaos around Brexit.
This will be to the benefit of the Liberal Democrats, UKIP and the rising number of smaller 'independent' parties that have been forming over the past few years. As those who do decide to wander down to their polling station on 2nd May, it could be these parties that see their votes increase and potentially upset the duopoly of the Tories and Labour as electors look for a way to demonstrate their frustration at mainstream politics.
Independents' Day
The rise of independent parties across Greater Manchester has been slow but steady. A symptom of the electorate growing dissatisfied with the political status quo. In Bolton, there has been the extremely successful Farnworth and Kearsley First Party who have taken three seats from the ruling Labour Party in the past couple of elections. Similar parties have made gains elsewhere and are standing for the first time in boroughs across Greater Manchester. As in Bolton, the more these independent parties take votes away from the established parties and win more council seats, the greater the impact they will have on who is in charge at each town hall.
Getting the vote out
Ultimately it is going to be the case of which party machine is the most energised and effective at getting 'their vote' out on the 2nd May. Both of the two established parties have well established tools to maximise their vote. Starting with observing the opening of postal votes to decide where to allocate their resources and then using the data they have collected over months of canvassing, they will be visiting the homes of all of their likely voters to encourage them to go out on the day. Something that could be a tricky task, if the public are fatigued with politics.
Not to worry though, we might be back to the polls again come the 22nd May if we need to vote in the European elections. In the immortal words of Brenda from Bristol, "not another one!"
The benefits of promoting wellbeing and mindfulness in the workplace
There is a compelling case for promoting wellbeing and mindfulness in the workplace. If 'wellbeing' is not on your radar […]
Read Article