Are you ready to get back to the office?
Date:
Thursday 18th March 2021
Time:
10:00 AM - 11:00 AM
Location:
Webinar, Zoom, Joining instructions to follow,
Categories:
As the country rolls out the vaccine and spring is on the horizon many businesses are focussing on how to support their teams get back to the office, safely and with confidence.
One thing is for certain, most people are looking forward to returning, with 90% in a recent survey stating they miss the social contact!
But in practical terms what does that return look like? How can you plan and communicate that effectively? What does good look like?
To answer these questions and more, we've put together this webinar where we will share our experience of getting back to the workplace:
Planning
Engaging & Communicating
WELL standard seal for the workplace
Small changes to the workplace that can make a big difference

About the Speakers: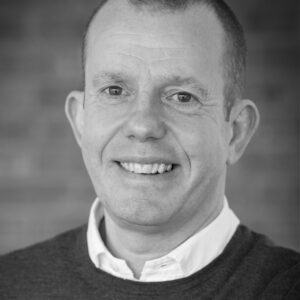 Philip Westwood
Director -
Philip Westwood joined fit-out and refurbishment specialist Overbury's Manchester office  in July 2014 as a Director in the Northern region. Philip has over 20 years' experience in the office refurbishment industry, working closely with clients and consultants who require a one-stop-shop; designing and delivering spaces that meet client aspirations, budgets and timescales to provide an exceptional customer experience for companies including Odeon, Arup, CBRE, Cummins Engines and JLL.