Better Connected – what impact does transport have on our economy?
Date:
Tuesday 16th July 2019
Time:
08:30 AM - 11:00 AM
Location:
Squire Patton Boggs, No 1 Spinningfields, Manchester, M3 3EB
Cost:
£15 + VAT (free for members)
Categories:
Transport and Infrastructure
Welcome from Adam Richmond – Project Director, CPC Project Services / Chair of pro-manchester's Transport & Infrastructure sector committee
Opening remarks from Daniel Cochlin - Head of External Affairs, Northern Powerhouse Partnership
Presentations on upcoming/proposed projects from:
• Frank Rogers - Chief Executive, Liverpool City Region Combined Authority and Director General, Merseytravel
• Tim Foster – Head of Economic Affairs, Transport for the North
• Adam Jupp – Director of Corporate Affairs, Manchester Airport Group
• Liam Booker - HS2 Limited
Q&A with the above speakers.
Presentation on the economic impact of transport on our region from Miriam Ferrari –Principal Economist, Mott Macdonald.
Panel discussion chaired by Adam Richmond with leading regional businesses and audience Q&A.
About the Speakers: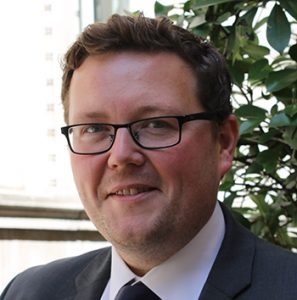 Adam Richmond
Transportation Local Authorities Lead North West & Chair of pro-manchester Transport & Infrastructure Committee - Mott MacDonald
​Adam has been working within the transport sector in Greater Manchester for almost 20 years. He supports local authorities and transport bodies to deliver their transformational and challenging projects and has been involved in Northern Powerhouse Rail, Stockport Station redevelopment, Cheadle Station, HS2, Northern Hub, the redevelopment of Manchester Victoria, Metrolink upgrades, Altrincham Interchange and a whole host of other local projects.
He is the Chair of the pro-manchester's Transport & Infrastructure Sector Group and leads a team of Project and Programme Management Advisory specialists within Mott MacDonald.
Miriam Ferrari
Principal Economist - Mott MacDonald
Miriam Ferrari is an Economist within Mott MacDonald's Economic and Social Development team with 15 years of experience of working in economic development, across a broad spectrum of sectors including transport, property, regeneration and the environment.
At Mott MacDonald, Miriam provides detailed economic analysis to feed into economic impact assessments, business cases for a wide variety of clients across the built environment, particularly focusing on the interplay between transport, land uses and the economy. Recent business cases Miriam has worked on include understanding the transformational economic benefits of gateway improvements at Manchester Piccadilly station that support the HS2 Growth Strategy, developing the strategic economic case for the TransPennine Route Upgrade and examining the economic contribution of the Metro and local rail services to the North East Combined Area (NECA).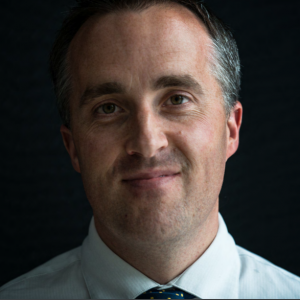 Daniel Cochlin
Head of External Affairs - Northern Powerhouse Partnership
Daniel Cochlin is the Head of External Affairs for the Northern Powerhouse Partnership, the organisation bringing together the business and civic leaders of the North with the ultimate objective of rebalancing the economy and creating opportunities for the people of the Northern Powerhouse. His role involves working with the North's leading employers, Government, elected mayors and a wide range of stakeholders to build consensus on improving key areas of policy, including transport, education, skills and productivity.
Prior to this role, Daniel was Head of Communications for Advanced Materials at The University of Manchester, responsible for establishing a compelling narrative around graphene and other innovation. Daniel joined the University from The Mail on Sunday, where he was a news reporter, having previously worked as a Senior Reporter at the Journal in Newcastle.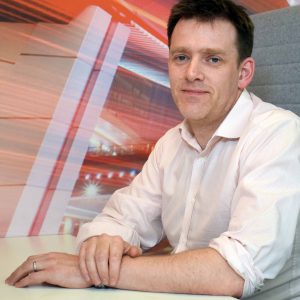 Tim Foster
Head of Economic Affairs - Transport for the North
Tim Foster is Head of Economic Advice at Transport for the North (TfN) and a professional economist with 20 years of experience of working economic policy and strategy. As Head of Economic Advice for TfN, Tim is responsible for developing the evidence base to support transformational investment in regional connectivity and driving economic growth across the North. He is the responsible for the Independent Economic Review of the Northern Powerhouse, the evidence base behind TfN's Strategic Transport Plan and led the work on the business case for Northern Powerhouse Rail.
A senior leader within the Government Economic Service, Tim joined TfN from his role as head of labour market analysis at the Department for Work and Pensions, where he led a major programme of trialling evaluation and analysis to support policy and strategy development, commercial procurement and operational delivery.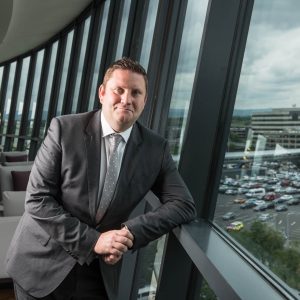 Adam Jupp
Corporate Affairs Director -
Adam joined Manchester Airport in November 2016 to lead its external affairs work. Sitting on the airport's senior leadership team, his role covers public affairs, community relations, customer feedback, and internal communications, for both the airport's core operations and its £1bn Transformation Programme.
As part of his role, he also sits on the board of the Manchester China Forum and the Manchester India Partnership. Prior to joining the airport, Adam was an award-winning journalist, initially in his native North East and latterly as an associate editor at the Manchester Evening News, where his primary focus was business and regional affairs.

Dr Maria Allen
Principal Lecturer - Faculty Head of Employability - Manchester Metropolitan University
After working within the banking sector for a number of years, Maria moved to MMU and has been with the University for over 16 years. Maria has lectured across various programmes at all levels within the university and currently leads the Research Methods course on the MBA. Maria has held a variety of posts within the university; she was programme leader for a number of programmes within the Business School before becoming subject group lead. She then took on the post of Education Lead before becoming Faculty Head of Employability.
Within her role has Head of Employability she is responsible for directing the Faculty's employability strategy she has implemented a number of radical interventions to enhance student employability. Maria's research interests lie in the areas of Employee Voice and Equal Opportunity and Diversity Management policies, Comparative Capitalisms and Institutions.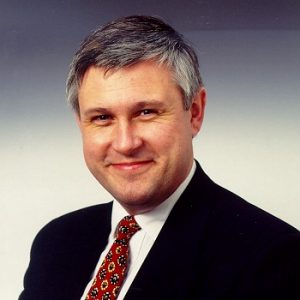 Dr Stephen Ayers
IM Business Manager - Thales
Based in south Manchester, within the international Thales group, Steve has worked in the utilities, government, transport (rail and road) sectors.
Delivering ICT through all parts of the business lifecycle: strategy, consultancy, bid, programme and managed service. Both across the UK and with export markets. Most recently, with major enterprise-wide clients including Highways England, Transport for the North and Network Rail.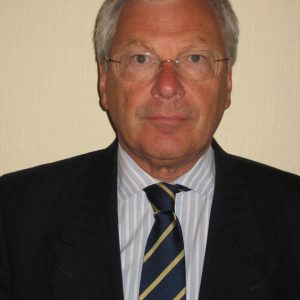 John Hall
CEO - Professional Liverpool
John qualified as lawyer in the 1970s and spent over 30 years with Bermans as a commercial litigator, finance partner, managing partner and chair of the board when the firm converted to a Limited Liability Partnership. Whilst predominantly based in Liverpool, John spent a fair amount of time in Manchester as Bermans had and still has, offices in both cities.
After completing a consultancy period, John then left Bermans to relax, travel, and play more golf but soon got bored and took on the role of CEO of Professional Liverpool in 2011 planning originally to stay for 3 years. Over 8 years later he is still there, having overseen tremendous growth in membership numbers from around 60 businesses to almost 500 now.
On the basis that the whole is greater than the sum of its parts, John understands the strength of collaboration within the cities in the Northern Powerhouse – hence the formation of a working relationship with like -minded Sam Booth CEO of pro Manchester.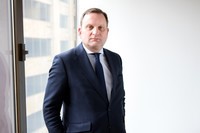 Andrew Herring
Partner -
Andrew Herring advises public and private sector clients in relation to project structuring, the structuring of concession arrangements, PPP and energy and infrastructure contracts.
Andrew has particular expertise in advising public sector authorities, private sector operators and infrastructure providers in the international heavy and light rail (metro) sectors.
Interested In The Event?
If you're interested in attending, you can book online here.