Wates Corporate Governance Principles for Large Private Companies
Date:
Monday 11th June 2018
Time:
10:00 AM - 01:30 PM
Location:
Malmaison, 1-3 Piccadilly, Manchester, M1 3AQ
Categories:
Financial and Professional Services
Join pro-manchester and the FRC as they explore the corporate governance principles for large private companies.
Large private companies hold a special and significant role in UK society. The strong and sustainable operation of large private companies creates employment opportunities, generates tax revenue, invests in the community, and ultimately generates social value. Responsible businesses acknowledge the role they play, and engage meaningfully with a broad range of stakeholders, including the community they operate in.
In 2017 the Government announced its intention to introduce a new corporate governance reporting requirement for large private companies. To complement this new reporting requirement, the Government appointed James Wates CBE, Chairman of the Wates Group Ltd, to lead a coalition of partners, including the Financial Reporting Council, to develop corporate governance principles to enhance transparency and accountability in large private companies, and improve public trust in business.
This event will involve introductory comments from James Wates as to his vision for the principles, insight from academics, and a panel discussion featuring local company and investor representatives to discuss the role of corporate governance in large private companies and the impact of the new reporting requirement. There will also be an opportunity for the audience to ask questions about the development of the principles.
This event will be of interest to large private companies, investors, academics, as well as auditors and advisors involved in corporate reporting.
Agenda
10:00am – 10:30am Registration & Coffee
10:30am – 10:40am Welcome by Alison Loveday, Partner, Kennedys
10:40am – 11:00am Opening remarks - James Wates CBE, Chairman, The Wates Group.
11:00am – 11:30am Catherine Shephard, MMU
11:30am – 12:00pm Panel discussion on corporate governance in large private companies. Speakers- Helen Grantham - The co-op Group, Alistair Cree - Eversheds, David Styles, Director, Financial Reporting Council, Matt Timmons - PwC, Ross Warburton, Warburtons
12:00pm – 12:25pm Q&A
12:25pm – 12:30pm Closing remarks
12:30pm – 1:30pm Light lunch
About the Speakers: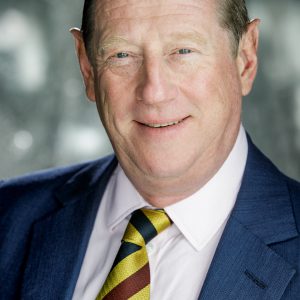 James Wates, CBE
-
James feels passionately that business, well done, is a force for good in society. Through his 30-year career, he has seen that responsible business creates jobs, supports individuals' career development, invests in the community, generates tax revenue, and adds social value. This commitment to the alignment of business and social benefit is integrated into the operations of the Wates Group, of which James is Chairman, and has led him to take on a number of other roles, such as Chairman of the think tank Tomorrow's Company, Chairman of the Princes Trust Corporate Advisory Group, and Ambassador for the Young Women's Trust. He is currently Chairman of the coalition group developing corporate governance principles for large private companies.
He has worked in construction all his life and seeks to drive change in the sector to ensure that it meets the UK's needs for a high quality infrastructure and buildings in which people live, learn, work and enjoy life. Within the sector, he holds numerous positions through which he has championed change, including Chairman of the CBI Construction Council and Chairman of the BRE Trust. To help ensure that the UK punches its weight internationally, he has taken on the role of Co-chair of the government-sponsored Infrastructure Exports: UK.
Reflecting his belief that education and support for young people are the key to society's long-term growth and success, he holds positions as a Trustee of the University College of Estate Management, Governor of the University of Westminster, and Governor of the Emanuel School.
In 2012 he was awarded the CBE for services to construction and the charitable sector.

Catherine Shephard
Senior Lecturer, MMU - Manchester Metropolitan University
Catherine read law at Emmanuel College, Cambridge, practised as a solicitor in corporate finance and has a wide range of experience of designing, delivering and assessing law, skills and management programmes to students and practising solicitors.
Her area of expertise within the Law School is 'Company Law in a Global Context', which considers the power of companies, corporate social responsibility, human rights and corporate governance.
Catherine is a Fellow of the Higher Education Academy and is co-author of the undergraduate textbook, 'Legal Systems and Skills', published by Oxford University Press. She delivers training for the Social Mobility Business Partnership and has undertaken policy work with the Solicitors Regulation Authority. Catherine is also a Licensed Practitioner of Neuro-Linguistic Programming and an ADR-ODR International accredited Civil-Commercial Mediator.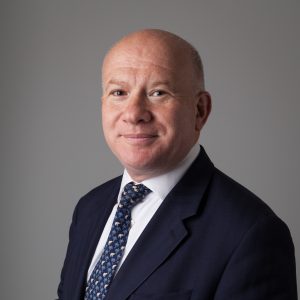 David Styles
Director, Corporate Governance - Financial Reporting Council
David started as Director, Corporate Governance the FRC in May 2014.  He was previously a civil servant in BEIS for nearly 30 years and held a number of posts dealing with a range of business sectors and policy issues.  From 2001 – 2011 David was Assistant Director in the Corporate Law and Governance Directorate with policy responsibility for directors' remuneration, shareholders' rights and corporate governance, including European and international negotiations on these issues.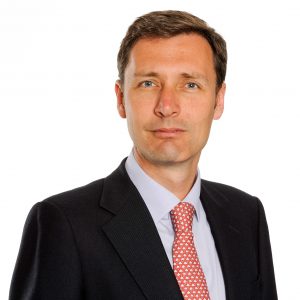 Alistair Cree
Past Chair 18-19 - Eversheds Sutherland LLP
Alistair is a Partner in Eversheds Sutherland's core corporate group, specialising in advising public and private companies on acquisitions, fundraisings, disposals, restructurings and general corporate governance.
Alistair has lived and worked in Manchester since 2002 and joined the board of pro-manchester in 2015. He co-leads Eversheds Sutherlands' global aerospace and defence practice and over the past decade has advised on some of the North West's most prominent corporate transactions.
Outside of work, Alistair is married with two young daughters and enjoys wine, squash and Arsenal FC.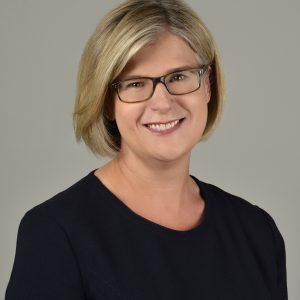 Helen Grantham
Group Secretary and General Counsel - The co-operative Group
Helen joined the Co-op Group as Secretary in January 2016 and took on the additional role of General Counsel in July 2017. Helen is a solicitor and has held previous roles as General Counsel and/or Company Secretary for a number of listed companies including Dixons Carphone, Dixons Retail, William Hill, Chubb and Hepworth working across a range of industries from Retail to Building Materials.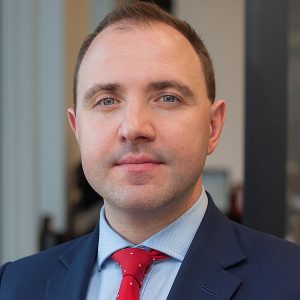 Matt Timmons
Director -
Matt is a director who leads PwC's Entity Governance and Compliance team, which has a presence in over 160 countries. He has responsibility for the relationships and delivery of company secretarial services to a client base covering the FTSE 350 and US Fortune 500. A qualified company secretary, with over 15 years of experience, he specialises in helping organisations reduce cost, risk, and improve governance associated with operating diverse corporate structures spanning multiple territories.
More recently he's been working with Global organisations on the need to comply across Europe with new regulations focused on improving transparency and reporting with respect to corporate ownership e.g. BEPS, CbCr, Fourth Money Laundering Directive.
Matt is currently co-leading PwC's response to the UK Corporate Governance Code consultation working with PwC's reward and corporate reporting teams and has chaired several client roundtables alongside the Financial Reporting Council.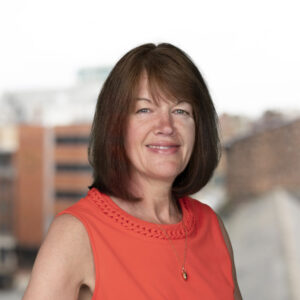 Alison Loveday
Partner - LLM Solicitors
A lawyer who has a passion for people and business – loves working with businesses, driving change, delivering growth and giving back.
Alison is a keen supporter of North West Business Community, being a Director and former Chair of pro-manchester, Co-Chair of the pro-manchester Skills Committee and member of the pro-manchester EDI committee. Alison is also an Ambassador for the Charity ANTZ and supporter of the Booth Centre for the Homeless.
Alison was named as a Northern Power Woman in the 2018 Power List, and as Downtown's Manchester in Business Woman of the Year 2018.
Ross Warburton
Executive Director - Warburtons
In 1980, Ross graduated from Oriel College, University of Oxford, after reading Politics, Philosophy and Economics, (PPE). He then went on to work in the City for five years as an Investment Manager for Invesco before joining the family business in 1985.
In 1991, he became Executive Chairman, where he oversaw the rapid expansion of the Company. He stepped down from this position in 2001 and continues to play an active role in the family business.
Ross was President of the Food and Drink Federation, where he worked to promote the interests of the UK food manufacturing industry in conjunction with government and other agencies. He was awarded the MBE in 2004 for services to the food industry.
Ross's interests are firmly entrenched in the local community. As President of the Bolton Lads and Girls Club since 1999, he has encouraged the growth of the group into the largest youth club outside London.
He is also a Director of OnSide a charity formed to develop a network of similar youth clubs around the North West of England. Ross has two children: Jimmy and Ellen.