Homelessness in Manchester – The Booth Centre's response to COVID-19
Date:
Wednesday 2nd September 2020
Time:
10:00 AM - 11:00 AM
Location:
Microsoft Teams (link below), , ,
Click HERE to join the webinar
The Booth Centre is a community centre run with and for people affected by homelessness in Manchester.
We provide a warm welcome, an opportunity to belong, to gain a purpose and to rebuild lives. Our programme includes activities such as volunteering, creative projects and sports, as well as training and help to gain ​employment.
Join this event to hear how the Booth Centre and other agencies responded to the 'Everyone In' government directive during the coronavirus pandemic, and despite a full lockdown were still able to support people that were - and still are - homeless in our city.
You can learn how the Booth Centre has redesigned its services to ensure that it is fit for purpose post lockdown, whilst also compliant with the ever-changing government guidelines.
We will be challenging some of the myths around homelessness and related issues and you will be able to ask questions, share concerns and find out how you and or your company can support the Booth Centre in it's vital work.
About the Speakers: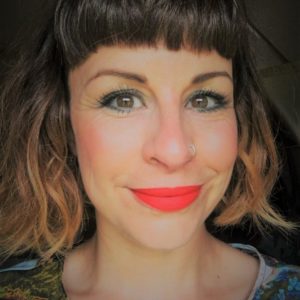 Miriam Goodall
Development Manager -
Miriam manages the fundraising, comms and finance teams at the Booth Centre. Having managed fundraising, events and development teams for RNCM, WaterAid, Battersea and Teenage Cancer Trust, Miriam has over 15 years experience in the charity sector.
Miriam sat on the Chartered Institute of Fundraising Convention Board for three years and is passionate about developing strong leadership in the sector and nurturing talent.
When not working, Miriam loves nothing more than getting out into the country with her wilful but entertaining rescue dog.