Date:
Tuesday 25th August 2020
Time:
10:00 AM - 11:00 AM
Location:
Webinar joining instructions to be issued the day before the event, , ,
In current times a lot of us are facing changes to the way we are working and trying to explore how our future career will look like in this 'new normal'.
In this webinar we will explore some career tools to help you to take some time to develop your career and think about raising your profile and crafting your job to build your role to suit your values and ambitions.
This learning will also be helpful for leaders to support their teams to ensure their career plans are agile to meet how the future of work may look
This webinar will suit those who want to take some time to ensure they are crafting their role to suit their personal career ambitions. It will also help leaders in equipping with some new thinking in how they support or coach their teams to help them develop. It will help us to think what the future of work will look like and how we can direct our career planning to match changes
About the Speakers: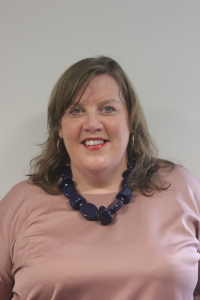 Clare Mulligan-Foster
Chartered Psychologist, Accredited Coach & Owner -
Clare Mulligan-Foster (CPsychol) is the owner of CMC Business Psychology Ltd.
She is a chartered psychologist and accredited coach and she is passionate about using the science of psychology to help people and organisations understand how to reach their goals. She is a scientist practitioner which means she uses an evidence based approach to her work, using evidence from academic research and practitioner experience
Before becoming a psychologist, Clare worked for over 20 years in senior roles in the financial services sector, and now mixes her business experience, academic experience and psychological theory to understand the challenges faced by organisations and help develop the best solutions. Her strengths lie in being able to apply psychological theory and best practice to organisational needs. Her experience can ensure that any interventions are based on academic evidence, practitioner best practice and the context of the business needs.
Interested In The Event?
If you're interested in attending, you can book online here.