Embracing the challenges and opportunities of Electrical Vehicles and EV Charging
Date:
Thursday 28th March 2019
Time:
08:00 AM - 09:30 AM
Location:
Squire Patton Boggs, No 1 Spinningfields, Manchester, M3 3EB
Cost:
£15 + VAT (free for members)
Categories:
Transport and Infrastructure
GM's own EV charging network, GMEV, has been live since 2013, and TfGM is looking to expand and re-tender the network. Many other local authorities and commercial organisations such as garage operators and supermarkets are looking to install their own charging points. Those businesses involved in charging point manufacture, operation, or investing in what is a new asset class, are grappling with where the opportunities are, driven by enthusiasm from vehicle manufacturers, the public at large and of course Government policy in form of Road to Zero.
Our expert panel, drawn from various viewpoints in the sector, will discuss the opportunities and challenges.
Chair: Nick Helm, Squire Patton Boggs
Speakers: Asif Ghafoor - Amey Investments; Sophie Ogunbiyi - Toyota Motor Europe; Peter Molyneux - Transport for the North; and Helen Boyle - Electricity North West.
About the Speakers: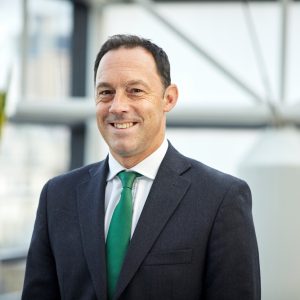 Nick Helm
Partner - Squire Patton Boggs
Nick Helm is an infrastructure partner with almost 20 years of sector experience gained in the UK and internationally. He specialises in advising on infrastructure project finance and PFI/PPP schemes, often in the social infrastructure sector and increasingly in renewable energy, transport and other economic infrastructure. Clean air and decarbonisation initiatives are an important developing focus and Nick is active in advising on Clean Air Charging Zones.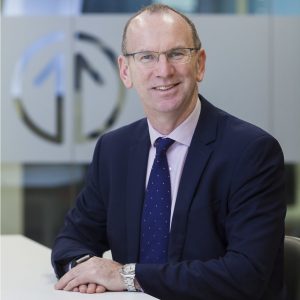 Peter Molyneux
Major Roads Director - Transport for the North
Peter leads the Major Roads team at Transport for the North, working in partnership with the Department for Transport, Highways England, Local and Combined Authorities to determine and deliver the priorities for investment on the Strategic and Major Road Network aligned to the North's Strategic Transport Plan.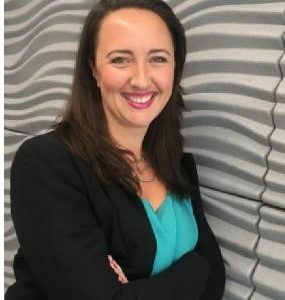 Sophie Ogunbiyi
External Affairs Manager - Toyota Motor Europe
Sophie is External Affairs Manager in a small team responsible for managing Toyota Motor Europe's corporate engagement with UK government, parliament, Whitehall, devolved and regional administrations, and other related stakeholders (including UK business media). Sophie leads on a number of key policy issues impacting the UK – including presenting Toyota's position to national, devolved and regional government on issues such as environment and air quality, promoting Toyota's sustainable technologies, specifically hybrid technology, as well as many other areas of industry related legislation.
Sophie acts as a company representative for various trade associations, industry groups and external bodies, and has been Chair of the Society of Motor Manufacturers and Traders (SMMT) Policy Co-ordination Committee since 2015. In 2018 Sophie was shortlisted as one of Autocar's "Top 100 Great British Women in the Car Industry".
Sophie previously worked in the field of PR and public affairs before joining Toyota in 2009. She has a Master's degree in European and political administration from the College of Europe in Bruges, a Diploma in political science from Sciences Po Paris, and a bachelor's degree in European studies and French from King's College London. Sophie is married and has two young daughters and is an active volunteer in her local community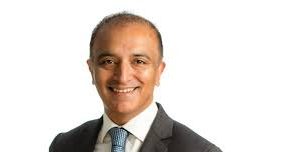 Asif Ghafoor
Managing Director - Amey Investments
As Managing Director of Amey Investments, Asif leads a specialised Group bidding, financing, pre-contract commercial and estimating team which drives clients to develop innovative solutions to meet the UK's current and future infrastructure, technology and innovation needs. In his role as member of the Amey Group Executive Team, his duties also include strategic input into the company's future bidding pipeline, problem solving in complex projects and relationship management, including with key individuals in central and local government.
Asif and his team work with business units across a range of sectors to drive Amey's investment, bidding and business development activities – identifying new opportunities and then bidding for them. His record in developing new markets and business, and driving value, is key to the team's success in shaping Amey's direction, particularly into new growth areas such as electric vehicle charging and telecoms.
Asif and his team of lawyers, estimators, financial modellers, commercial managers, bankers and bidding professionals specialise in markets requiring financing, management of investment portfolios, provision of core management services, pre-contract and commercial estimating, and leading complex bids.
Prior to Amey, Asif was in a similar role at BAE Systems and started his career as an aircraft financier at NatWest Markets and Sakura Bank (now part of SMBC). Asif is a Member of Audit Committee and Member of Asset Investment Committee.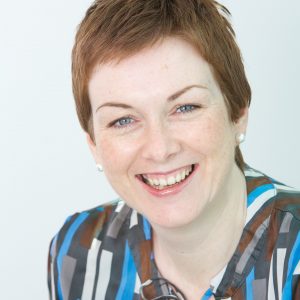 Helen Boyle
DSO Engagement Manager - Electricity North West
Helen Boyle is DSO Engagement Manager at Electricity North West. Responsible for defining and delivering the engagement strategy for the company's additional £63.5m investment to lead and enable the region's transition to a low carbon economy, including the adoption of low carbon technologies. Facilitating the energy transition, promoting the opportunities of decarbonisation and exploring commercial outcomes for stakeholders.
Helen has more than 20 years' experience in communications and engagement roles gained in a variety of companies and sectors in and around the Manchester area.
Interested In The Event?
If you're interested in attending, you can book online here.