Event Management, Learn from the Best
Date:
Wednesday 23rd January 2019
Time:
08:00 AM - 09:30 AM
Location:
PwC, No 1, 1 Hardman Street, Manchester, M3 3EB
Whilst the joy/pain of organising the Christmas party and other festive socials are fresh in your mind, join us for an interactive session where you can ask the experts all your burning events management related questions. The panel will comprise of industry professionals, who will be able to share their expertise to help you run your own successful events. Hannah Gough from Malcolm Hollis will be chairing the panel – if you wish to submit any questions in advance, please send them to info@pro-manchester.co.uk.
About the Speakers: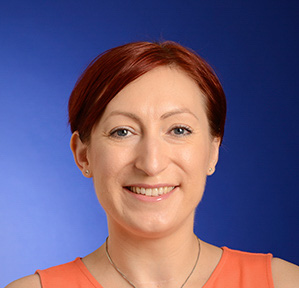 Hannah Gough
- Malcolm Hollis
Hannah is a PA at Malcolm Hollis in Manchester, supporting the Europe Partner Jamie O'Brien. She has an extensive background of working in the property and financial services sectors and is passionate about diversity within the secretarial profession, believing that everyone has something valuable to contribute. Hannah was on the Executive Committee for this years' NW PA Awards, and is an active member of the PA Network.
Holly Moore
Founder and Managing Director -
Holly Moore is the Founder and CEO of Make Events, a live events and brand communications agency. Over the last 7 years the business has grown significantly in terms of turnover and staff.
As the CEO of Make Events, Holly is responsible for the business strategy, vision and creative direction. Not only has she grown the business from scratch, but she has put together an incredibly talented team of event planning consultants and creative professionals. Holly loves finding out what makes a company or a brand tick, really getting under its skin and showcasing it in all its glory.
Holly is also the Events Director of the Manchester PA Awards; Director of HM Events which services her exclusive personal clients and is developing her own brand for coaching, speaking and mentoring.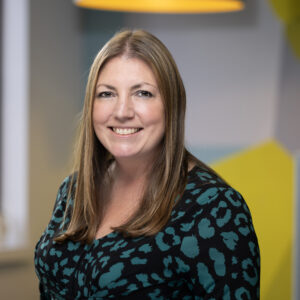 Nicola McCormick
Chief Operating Officer - pro-manchester Tel: 07929 671755
As COO, Nicola runs the business on a day to day basis, looks after the team and plays a key role in the creation of commercial strategy.  She is passionate about the development of the organisation, helping evolve marketing, sponsorship, product development and customer service.
Nicola oversees the delivery of pro-manchester's extensive events and conference programme.  This includes over 150 events per year from business lunches and breakfasts to the Trailblazing Tech conference and Made in Manchester Awards.
Nicola has worked in the events industry for 18 years.  She joined pro-manchester with a wealth of knowledge in 2010 as Events & Conference Manager and was made a Director in 2017.
Prior to working for pro-manchester, Nicola was the International Event Manager for Travel Counsellors. Before this, she worked her way up from Events Assistant to Head of Events at Manchester agency, Gilds Events, with regular clients including N Brown Group, Bupa and Siemens to name but a few.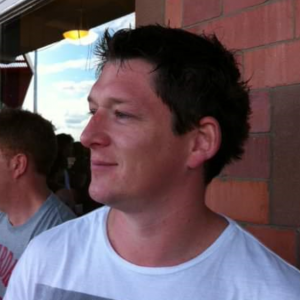 Darren Howard
- Vision Events
I started with a passion for theatre lighting back when I was in high school and went on to a B-TEC national diploma in Performing arts majoring in technical theatre, my first role in the events industry came back in 2001 when I start as junior technician.
I then went on to go freelance where I worked for Various Local AV companies as well as venturing into the rock and roll world going on tour with various artists around the uk as part of the lighting team as well as Special FX on some of the UK's largest Music festival stages for some of the worlds biggest bands and DJ's.
I then returned to full time work in the AV industry in 2005 as project manager for Savilles, i move to branch manager of Manchester for Savilles before moving on to MCL in 2008 as a Project manager.
In 2011 I along with Lisa set up a branch in Manchester for Sound and Vision an Edinburgh based company, in 2013 we separated from Sound and vision (now vision event UK LTD) and founded VE-M (vision events Manchester LTD). Over the 5 years, we have grown in staff and equipment to now holding an equipment stock of over £1 million and continuing to invest in not only the latest technology, but also the basic equipment to allow us to support the our venues on a day to day basis.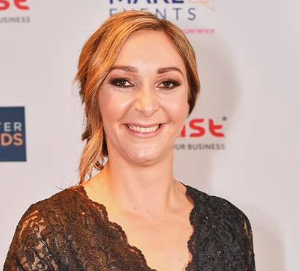 Fiona Hardman
- Guenther Bakeries
I have been the Executive Assistant to the European President of Guenther Bakeries Europe for 3 ½ years now. No two days are ever the same and it is extremely fast paced. We are open as a business 24/7 shutting only for Christmas Day.
I am responsible for any events that we hold, private dinners, conferences, parties etc. I am extremely passionate about this side of my job. I am a strong believer that everyone who attends an event should come away feeling that they have had a fantastic time and that they have been looked after to the highest degree.
Interested In The Event?
If you're interested in attending, you can book online here.