Excellence in Communication – Lessons from the Courtroom that apply in the real world
Date:
Thursday 10th September 2020
Time:
12:00 PM - 01:00 PM
Location:
Webinar joining instructions to be issued the day before the event, , ,
Categories:
Former barrister turned coach/facilitator, Catherine Brown of Skilful Conversation has worked with many accomplished people being held back by their communication skills. (And she has seen some of those people fall apart in the witness box too).
Many of her clients fear confrontation when they need to speak up for themselves or a team-member; or are expected to produce brilliant reports (which will probably be scrutinised internally and externally) without the benefit of any training.
Those conversations then keep being put off, or the reports keep creeping down the "to do" list, whilst adding to that nagging feeling that it's all too difficult.
And that's before we even get to the more commonly cited fears of public speaking or giving presentations. In many sectors if you are not putting yourself forward for those opportunities, your career is likely to suffer.
Maybe some of this sounds familiar? If so, you are not alone and you can find strategies that will work for you.
At this event, Catherine Brown, will share some of the techniques she has honed in 15 years as a barrister and 6 years as a coach. Using her experience of addressing judges, negotiating on behalf of clients and scrutinising written evidence in a forensic setting, she has analysed what works and how to apply those techniques to every-day scenarios.
From providing feedback to making tricky requests, getting your point across in writing without losing the reader, and learning to love public speaking - if you need practical tips you can apply straight away, you will find them in this webinar.
About the Speakers: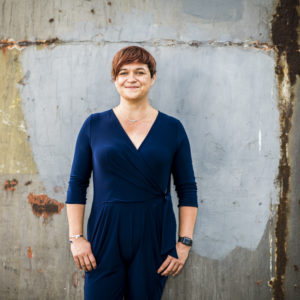 Catherine Brown
Barrister, Coach, Trainer - Skilful Conversation
Catherine Brown practised as a barrister for 15 years at Kings Chambers in Manchester and brings all of that advocacy experience with her into her coaching and training business, Skilful Conversation Limited, www.skilfulconversation.com.
Since leaving the bar, Catherine has worked globally as a trainer and coach, founding her company in 2018.  Through coaching and facilitation she has made it her mission to support, challenge and empower senior people both inside and outside the legal profession.
As a coach, she deploys her forensic skills to delve beneath the surface and identify what is perhaps not being said, or any incongruity between what is being said and what is being done.  She specialises in providing a reflective space which professionals can use to problem-solve or as a sounding board.  This has enabled her to assist clients in: obtaining and adjusting to promotion, improving communication skills including presentation skills, developing strategies to develop greater productivity and a better work-life balance.
She has also distilled her vast experience from the courtroom and negotiations into workshops on topics such as Managing Difficult Conversations, helping people break through barriers which are stopping them asking for what they want, or those who are struggling to communicate effectively.
Interested In The Event?
If you're interested in attending, you can book online here.