Date:
Wednesday 21st November 2018
Time:
05:00 PM - 06:30 PM
Location:
DLA Piper , 1 St Peter's Square, Manchester, M2 3AE
Categories:
Manchester is now estimated to have over 700 restaurants, an all-time high, which covers pretty much every cuisine you can imagine. Whilst that elusive Michelin star is yet to be awarded in the city, there is no shortage of fine dining establishments and an influx of London brands including D&D and The Ivy.
All of this is great news, and certainly gives the impression of an affluent and attractive city, but you don't have to look far to see the other side of Manchester. In the last few years we have seen a rise in the use of foodbanks (with 170 now operating in the city), rough sleeping and food poverty.
There are a number of organisations not just looking to address these inequalities, but to utilise the food & beverage industry to make a positive impact. Our Food with a Mission panel discussion, chaired by Sarah Lawless of the BIG Partnership, will look at a range of award winning initiatives across the city.
- Not Just Soup Manchester was set up in 2015 and brings together Manchester restaurants, including Hawksmoor, Beastro and Albert Chop House, to provide meals to the homeless. Over 30,000 dishes have now been provided.
- Foodinate partners with restaurants and venues, including GG Hospitality, The Alchemist and Don Giovanni. The operators fund a meal for a local homeless person for each meal purchased by diners or delegates. So far over 45,000 meals have been provided.
- The Real Junk Food Company's aim is to reduce food waste by utilising perfectly edible but earmarked for landfill products to stock their Oxford Street restaurant. Following a successful crowdfunding campaign, and a rebrand to Open Kitchen MCR, the team will run the city's first waste food catering social enterprise.
About the Speakers: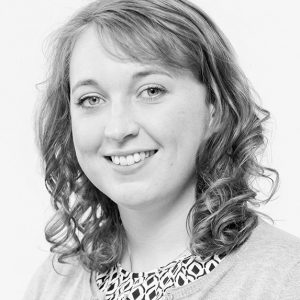 Sarah Lawless
Head of North West Operations - BIG Partnership
Sarah is Head of North West Operations for BIG Partnership and runs the company's Manchester office. BIG Partnership is one of the largest PR and Digital marketing communications agency agencies in the UK and has a specialism in the food and drink sector, with clients including: The Macallan, Mackies ice cream, Fish is the Dish and Alston Bar & Beef in the Corn Exchange.
Sarah joined BIG Partnership in 2016 and takes the strategic lead on a number of high profile accounts. Sarah builds campaigns which enable her clients to raise awareness, manage reputation, drive sales and change behaviours.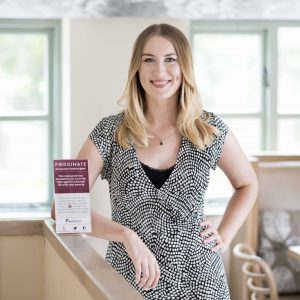 Caroline Stevenson
Founder - Foodinate
Caroline is a multi award winning social entrepreneur. Her social business, Foodinate, has been featured in The Independent, The Guardian, The Big Issue, BBC North West and ITV Evening News, and has celebrity endorsements from the likes of Leonardo DiCaprio and Ryan Giggs.
Caroline launched Foodinate 2 years ago and it has already generated over 45,000 meals for homeless people across the North West and has recently scaled it's impact to deprived communities nationwide.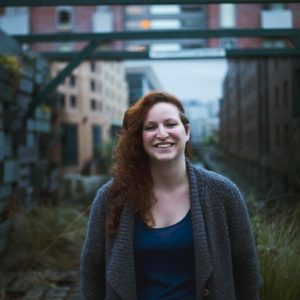 Corin Bell
Founder and Director - Real Junk Food Manchester
Corin is a Project Manager, social entrepreneur and campaigner in sustainability and waste.
Corin is the Founder and Director of Real Junk Food Manchester, and new waste food venture Open Kitchen MCR. Both projects aim to reduce food waste, offer access to great food to all regardless of income, and use food to create community and tackle social isolation.
Interested In The Event?
If you're interested in attending, you can book online here.