Date:
Friday 25th January 2019
Time:
10:00 AM - 12:00 PM
Location:
B Works , 48 - 50 Market Street, Manchester , M4 3AT
Categories:
The world of retail is changing at an unprecedented speed.
We are seeing high profile closures on the high street but experience-based success stories. Fast fashion is becoming even faster but consumers are becoming more conscious of ethical and environmental concerns. Online is taking a bigger market share but human interaction is valued even higher.
Our two expert panels of retailers and advisors, chaired by Sian English (seventy7), will offer their insights into what is needed to succeed in the industry and what the key trends will be for the year ahead.
Speakers include: Costa, Faith in Nature, Public Desire, DWF and Careaux.
About the Speakers: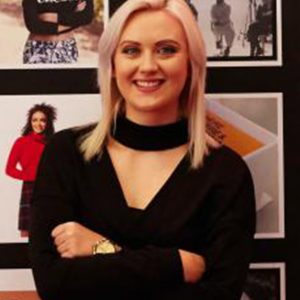 Sian English
Head of Multichannel -
Sian leads multichannel operations for independent creative business, seventy7. With a 40-year history in retail, seventy7 work with fashion's most innovative start-ups through to international luxury giants across London, Manchester and Mumbai.
For the past 10 years, Sian has worked in marketing focused roles for leading global B2B and B2C businesses including Speedy Services, Knauf, Yodel and theEword.
Driver, collaborator, speaker, innovator, creative and host, Sian is Chair of pro-manchester's Retail and E-commerce committee, Vice Chair of the MPA and winner of Best Creative, Digital or Media Professional (2019 Made in Manchester Awards).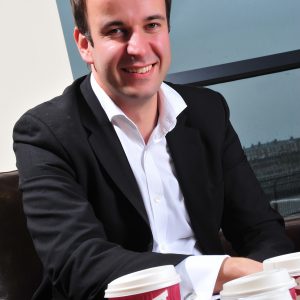 Oliver Rosevear
Head of Environment - Costa Coffee
Oliver Rosevear is Head of Environment for Costa Coffee, the UK's largest Coffee Shop Chain. Oliver is responsible for managing the carbon, waste and water strategy for the company. Since joining Costa in 2010 he has successfully delivering a 38% reduction in Carbon emissions across the retail estate. Costa Coffee Roastery in Lambeth was the first in Europe to implement the ISO50001 energy management standard in January 2012. He is responsible for developing the award winning Zero Energy EcoPod concept and more recently the World's first BREEAM Outstanding Roastery. On waste Oliver has developed schemes with Biobean and Veolia to ensure Cups and Coffee grounds are recycled across the operation. He is also the architect of Costa's commitment to recycle 500 million cups by 2020. Oliver is a Board Member of the Paper Cup Recovery & Recycling Group, an action group looking to improve recycling rates for paper cups across the UK.
Prior to joining Costa Coffee, Oliver worked as an Energy Consultant with a number of UK Plc's developing energy reports and implementing multiple Carbon Management programmes. Oliver is a member of IEMA & The Energy Managers Association.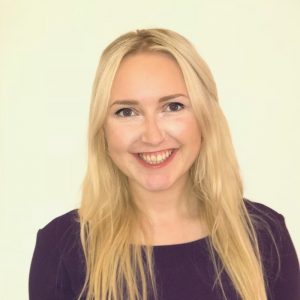 Rachel Beattie
Co-Founder - Careaux
Rachel is the co-founder of luxury ethical womenswear brand, Careaux with her sister, Laura. From an idea when she was fourteen combining her love of fashion and maths she has created a dress which changes to fit each and every woman. Each dress is created in Manchester using ethically-sourced materials.
She is extremely honoured to be a Prince's Trust, STEM and Women of the Future Ambassador.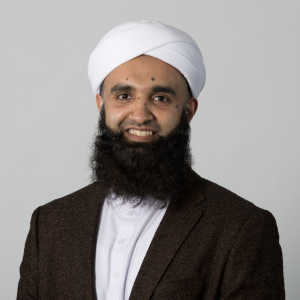 Tayyab Akhlaq
Director - Public Desire
Tayyab founded Public Desire in 2014. Public Desire has fast become a leading fashion-forward retailer and industry innovator with over 1 million fans on Instagram alone. The brand ships globally from its Manchester HQ and offers next day delivery to Europe and USA.
Tayyab has also worked as a consultant to many brands in all areas of eCommerce such as fulfilment, brand building, optimization and cross border trade.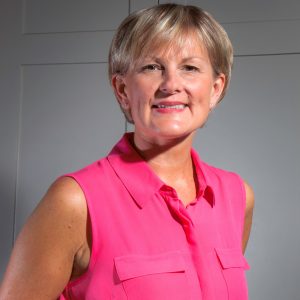 Joy Parkinson
CEO - Faith in Nature
Joy joined Faith in Nature in 2012.
Joy's FMCG experience has been gained at Mars, Coca Cola Schweppes and the Dixons Group. Latterly she was Group Marketing Manager for United Biscuits and was appointed managing director of McVities Cakes in 2001.
In her spare time Joy loves keeping fit, evidenced by her love of marathon running. She has three young children and a family dog so is never still for long!
Passionate about natural beauty
Established in 1974, Faith in Nature is an award-winning UK manufacturer of natural products for hair, body, baby, pets and home. The range uses ingredients from natural sources with no synthetic additives that are animal-cruelty free and kind to the environment. Faith in Nature products are sold through independent health food retailers, Holland & Barrett, Ocado, Superdrug, Booths and via the company's web site.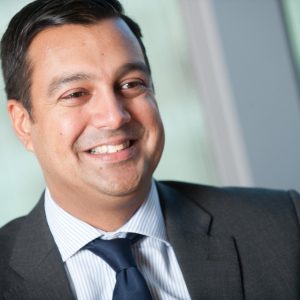 Naveen Gupta
Real Estate Partner - DWF
Naveen Gupta is a Real Estate partner at international legal business DWF, specialising in the retail and hospitality sector. Naveen has acted for a number of major household names over the last fifteen years including Speedy Hire, Homebase and Premier Inn Hotels and was the lead lawyer in launching new retail brands GHM! and Reebok Fit Hub. Naveen has acted on all of The Adidas Group's retail requirements in the UK during the last ten years, including flagship stores in Oxford Street London and Westfield White City, and leads a team acting for Costa Coffee, one of the most acquisitive retailers in the UK, on their entire property portfolio.
DWF launches its report with Retail Week, "The Global Consumer 2019" in January. Naveen will relay the key findings for retailers from the research which included 10,000 consumers worldwide
Interested In The Event?
If you're interested in attending, you can book online here.