Green Tech 2021: Race to Zero
Date:
Thursday 28th January 2021
Time:
09:30 AM - 01:00 PM
Location:
Virtual, Link will be sent closer to the time, ,
Cost:
£Free for members/ £25 + VAT non members
Categories:
Greater Manchester's grand ambitions to meet carbon neutrality 12 years ahead of the national target are well documented and the route to achieving those goals are outlined in the 5 year Environmental Plan.
According to a report produced by Mr Mateusz Ziemba in May 2020 most of the carbon emitted in Greater Manchester comes from the energy consumption across three sectors: transport, commercial and domestic and in order to achieve carbon neutral success by 2038 considerable emissions reductions must be achieved across all three.
In January 2021 our Green Tech Conference is going to look at how this can be achieved, including a deeper delve into retrofit and it's role in the race for zero.
Broken into three distinct parts the conference will focus on the regions current policy landscape, the challenges and opportunities that this presents and the positive actions and changes that must be taken to achieve success. This event will form part of a series of ongoing activity throughout 2021 in the run up to COP 26.
About the Speakers: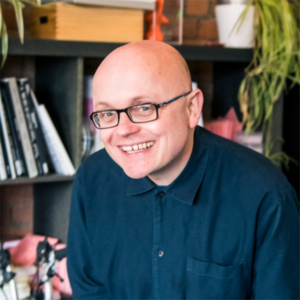 Steve Connor
co-founder and CEO - Creative Concern
Steve is co-founder and CEO of Creative Concern. He specialises in ethical and sustainability issues, integrated campaigns, city strategies, brand development and creating strange installations out of trees, lights and beautiful type. Particular areas of expertise include climate change, place making, transport, food issues and the natural environment.
He is the former Chair of Manchester's Climate Change Steering Group and helped edit the city's climate change action plan: A Certain Future. He is a trustee of the Community Forests Trust, former Chair of the Northwest Forestry Forum and on the advisory board of Salford University's centre for Sustainable Urban and Regional Futures. He was formerly Communications Director at Sustainability Northwest and Head of Campaigns at the Vegetarian Society of the UK.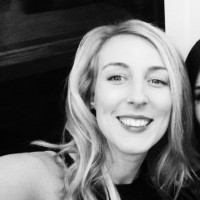 Jen Johnson
Managing Director - Thermatic
Jen Johnson is the Managing Director of Thermatic Energy Services, a national provider for BEMS, smart technology and Energy management solutions. With over 10 years experience within this industry, Jen is as passionate as ever about educating companies as to how they can improve their handle on their energy consumption, delivering end user energy management training through their Salford based training academy opened in 2018 by Andy Burnham.
Jen has previously worked within a number of different sectors, including education, retail and corporate buildings, focusing on breaking down the barriers between her clients and technology.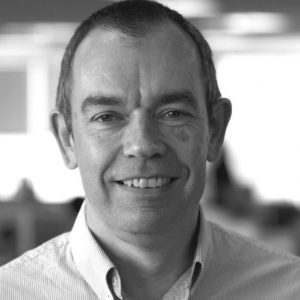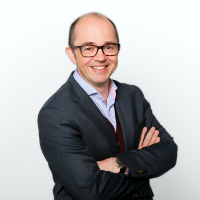 Ean Davies
Partner / Patent Attorney - Appleyard Lees
Before entering the patent profession, Ean spent several years working as a design engineer for Marconi and Motorola. This real-life commercial experience was invaluable and gives Ean an insight into some of the challenges faced by clients.
Ean works with leading clients in the defence and telecoms sector, handling patent filing and prosecution work, in a range of technologies, as well as advising on freedom to operate and infringement issues. He also jointly manages our work in the Higher Education sector, dealing with several leading universities in the UK and abroad. He has handled several application through the UK Intellectual Property Office (UK IPO) Green Channel, which prioritises environmentally-friendly inventions.
Ean has experience of hearings before the UK IPO and European Patent Office (EPO), and frequently advises clients on contentious issues where their rights may be infringed or where they are accused of infringing the rights of others.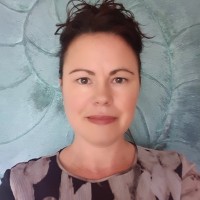 Nicola Siddons
Founder - Nicola Siddons - Essential Climate Change Training and Sustainability Consultancy
Nicola Siddons has a background in science communications and studied physics at the University of Manchester.  She went on to become a project manager in various sectors, ultimately focusing on environmental issues after becoming acutely aware of climate change as the defining issue of our time.
She now works with organisations on all scales from Lush and Proper to Fairtrade Manchester, delivering Essential Climate Change Training and providing expert advice on how companies can adopt proactive sustainability solutions.
She also works alongside the Manchester charity The Carbon Literacy Project, developing climate change training for the public sector with funding and direction from BEIS (The Department for Business, Energy and Industrial Strategy).
Her training offers clarity on the climate emergency, transforming the culture of an organisation and providing the tools needed to demonstrate environmental and social responsibility.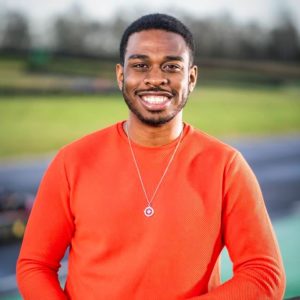 Nile Henry
Founder - The Blair Project
Founding The Blair Project at just 18 years old, Nile Henry is a young entrepreneur with an ambition to help shape the future leaders of the green tech revolution.
Inspired by his brother's passion for motor racing, Nile identified an opportunity to change the narrative around the well-loved sport. Nile set out to transform the impact motorsport was having on the environment and exclusivity that surrounded the sport. Founding The Blair Project, it provides a way of educating young people in the skills required to transform fuel-powered karts into environmentally friendly e-karts, and drives a wider conversation around engagement in STEM and the importance of education in green tech. The initiative also allows people from diverse backgrounds to access to what is traditionally an exclusive sport.
Outside of The Blair Project, Nile is part of the Manchester Climate Change Youth Board, a group of 13- to 28-year-olds who represent the city's young people and hold political, business and community leaders to account in the fight against climate change.
Nile also advises Greater Manchester Mayor, Andy Burnham, in the Social Enterprise Advisory Group, which focuses on the delivery of social enterprise in Greater Manchester and is aligned with the GM Local Industrial Strategy.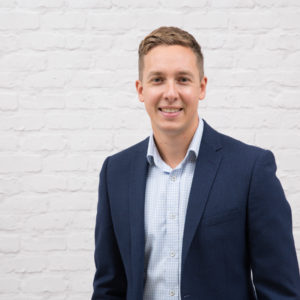 James Painter
Investment Director - Palatine Private Equity
James Painter is an Investment Director at Palatine Private Equity. Palatine are a regional mid market private equity firm headquartered in Manchester. Palatine is currently investing from a Buyout Fund which looks to invest between £10m – £30m in each transaction and an Impact Fund that invests between £5m – £10m. The Impact Fund is focused on businesses that can create a clear positive impact on the environment or society.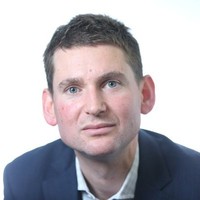 Andrew Noone
Director - Anthesis
Andrew is a Director leading on Brand, Education, Culture, Reporting and ESG. He has worked across many sectors supporting the embedding of sustainability within the value chain and making it "everyday business". Of particular focus has been his work developing evidence-based water stewardship approaches for corporate clients such as GSK, Lafarge and across public infrastructure projects. He has also been central to drafting bespoke frameworks for climate change adaptation in retail and consumer goods organisations.
Andrew started out his professional life as a technical consultant supporting the early adoption of sustainable construction practices before moving into the delivery of footprinting and strategic sustainability support. Prior to joining Anthesis, Andrew was a member of the Sustainability and Climate Change practice within PwC focusing on sustainability risk approaches.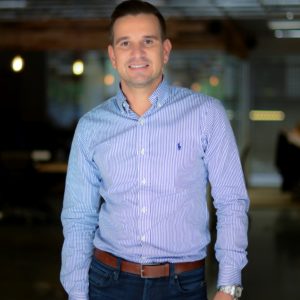 Daniel Burton
Chief Executive - Wondrwall
Wondrwall was borne out of Burton's previous company, which printed electronic substrates into wallpaper. After looking at the 'smart' home market it became apparent that the current level of technology being sold as 'smart home' systems was barely smart and certainly not intelligent," he says.
Wondrwall's intelligent software and IoT products uses the latest self learning technology, along with a multitude of sensors that continuously monitors daily routines and adjusts itself for your convenience, and to save valuable energy. The easy to use and intuitive home automation system provides users with app and voice control for lighting, heating, security and entertainment all in one place. Along with the clean energy solution, providing the latest solar PV systems and Wondrwall battery storage that can reduce energy consumption by as much as 90%.
Save money, save time, save the planet!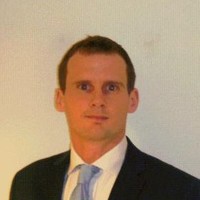 Ian Inglis
Senior Project Manager - Transport for Greater Manchester
As a Senior Project Manager at Transport for Greater Manchester, Ian is responsible for the programme management of externally funded, innovative projects.  Prior to this, he worked on a number of high-profile policy and infrastructure projects, including the GM Congestion Deal and the Leigh-Ellenbrook Guided Busway.  Ian has also worked in an operations management role within TfGM and served as an Army Officer for six years. During his time in the Army he was fortunate to experience a wide array of challenges and to work with talented, motivated people who brought expertise from a range of backgrounds.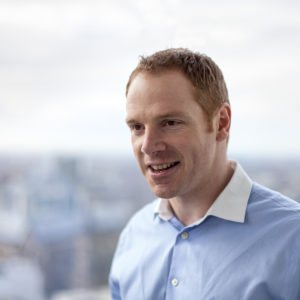 Alex Edwards
Head of Infrastructure & Energy - Bruntwood
Alex joined Bruntwood from Salford University in 2006 having recently completed a BSc Building Surveying degree from University of Salford. Alex initially worked as a Building Surveyor in Bruntwood's Manchester City Centre portfolio. In 2009 Alex became Chartered and then in 2012 moved to head up the Birmingham portfolio.
Alex always had a keen interest in building services and in 2010 began a part-time masters in Building Services Engineering at Brunel University, graduating with Distinction in 2016. In 2017 Alex moved to a central role within Bruntwood and is currently Head of Infrastructure & Energy, playing a key role in Bruntwood's Net Zero Strategy and roll out of solar PV installations.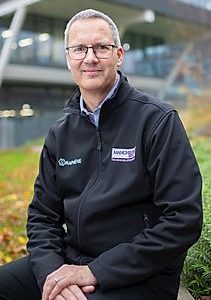 James Baker, CEng, FIET
CEO - Graphene@Manchester
James Baker is a recognised innovation leader and commercialisation expert. He is currently CEO for Graphene@Manchester based at The University of Manchester. James joined The University of Manchester in 2014 and in his unique role is developing the industrial partnerships and collaborations to accelerate the commercialisation opportunities for graphene, the world's first two-dimensional material that has been dubbed a "wonder material". Before entering the higher education sector, James had worked in industry for 25 years and led on a number of prestigious national innovation projects as Managing Director of the Advanced Technology Centres for BAE Systems in the UK.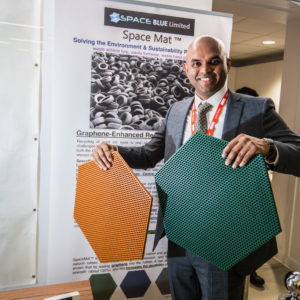 Dr Vivek Koncherry
CEO and Founder - Space Blue Ltd
Entrepreneurial academic Dr Vivek Koncherry has launched Space Blue Ltd with the aim to recycle waste tyres by converting them into new sustainable products. Using graphene-based technology Space Blue enhances the physical properties of recycled rubber waste to convert into a high-value product. "It all began when I read newspaper reports that several thousand tonnes of waste UK tyres are being shipped abroad each year for disposal, often burnt. I thought that needs to change so I became determined to find a much more sustainable way of using this end-of-life product," explained Vivek, who says the graphene innovation ecosystem at The University of Manchester has been critical in supporting his ambitions to develop a green technology. Vivek is a materials and manufacturing expert and a Research Associate at the University.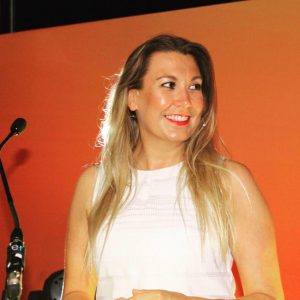 Sam Booth
Chief Executive - pro-manchester Tel: 07970 269974
At pro-manchester, Sam has been an integral part of its growth from a small, effective membership network to a sophisticated business development organisation. A firm part of the Manchester business community, Sam is a familiar face to most, constantly and efficiently working to bring businesses together in the city region.
As chief executive, Sam is responsible for the organisation's corporate engagement as well managing all existing key partnerships and member relationships. Whilst providing support to her team, Sam manages the day-to-day running and strategic direction of the business.
Sam also sits on the board of trustees for Forever Manchester, a charity that supports community activity across Greater Manchester. As well as this, Sam also sits on the City of Trees Executive Advisory Group and the Greater Manchester Organisational Representatives Group. More recently, Sam has become the Regional Deputy Chair of TheCityUK, where she helps to engage on a regional level on behalf of individuals in the financial and professional services industries.
Christopher Taylor
Enterprise Fellow - Manchester Metropolitan University
Chris joined Manchester Metropolitan University in 2017, and for the last three years has been the operational lead for the Manchester Fuel Cell Innovation Centre project. Funded by the European Union's European Regional Development Fund (ERDF), the project has supported small to medium-sized enterprises (SMEs) across Greater Manchester to understand and develop new products and services utilising hydrogen and fuel cell technology.
Working within the University's Business School, Chris has a research interest in SME eco-innovation, and is Manchester Met's project lead for a new, three-year ERDF low carbon project, Eco-I NW. Working with North West university partners, the project will actively support SMEs to develop low carbon products and services, and iterate circular economy business models.