Human centred digital leadership during and after Covid19
Date:
Wednesday 16th June 2021
Time:
10:00 AM - 11:00 AM
Categories:
Human centred digital leadership during and after Covid19
Drawing on the approach taken by Citizens Advice Wigan Borough, attendees will learn about the importance of putting staff at the heart of the business when planning a return to the 'new normal'.
Frugal innovation
Innovation doesn't have to cost a fortune. Attendees will learn about the free resources available to help you run, manage and develop your business.
Social responsibility
Attendees will learn what it means to be socially responsible and consider how they can put this into practice.
Prior reading:   https://www.forbes.com/sites/alliancembs/2020/11/24/lessons-on-the-digital-world-from-the-charity-sector-the-corporate-world-has-a-lot-to-learn/?sh=8afb68b3591d
Agenda: 
10.00 Introduction
10.05 Case of Citizens advice bureau - Background to CAB
10.10 – 10.25  What is digital leadership ?  what is human centred digital leadership?
10.25 – 10.40 Breakout Session
10.40 – 10.55  Q&A
About the Speakers: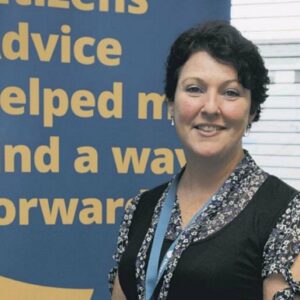 Lisa Kidston
Chief Officer - Citizens Advice Wigan Borough
Experienced Chief Officer with a demonstrated history of working in the information services industry. Skilled in Change Management, Governance, People Management, Coaching, Fundraising, Community Engagement, and Presentations. Strong business development professional with a BA(Hons) focused in Social Sciences/Psychology from University of Warwick.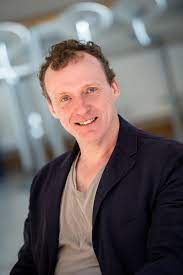 Dr Brian Nicholson
Professor of Information Systems - Alliance Manchester Business School
Dr Brian Nicholson is Professor of Information Systems. Since 1995, he has been involved in teaching, research and consultancy projects in the broad area of global outsourcing of software and other business processes. This has involved work in India, China, Costa Rica, Iran, Egypt; Malaysia and Bangladesh. Brian's research at the firm level has resulted in several influential publications in international journals and three books, Global IT Outsourcing (Cambridge University Press, 2003);  Sustainable Global Outsourcing (Palgrave, 2012) and Socially Responsible Outsourcing Global Sourcing with Social Impact (Palgrave, 2016). Recent work is in digital freelancing platforms.  Currently adjunct professor at University of Oslo focussing on digital platforms and healthcare primarily involving DHIS2.