Innovation – Opportunities for Optimal Growth
Date:
Tuesday 14th November 2023
Time:
08:30 AM - 10:30 AM
Location:
Manchester Technology Centre, 103 Oxford Road, Manchester, M1 7ED
Cost:
£20.00 non members, free to members and founders
Categories: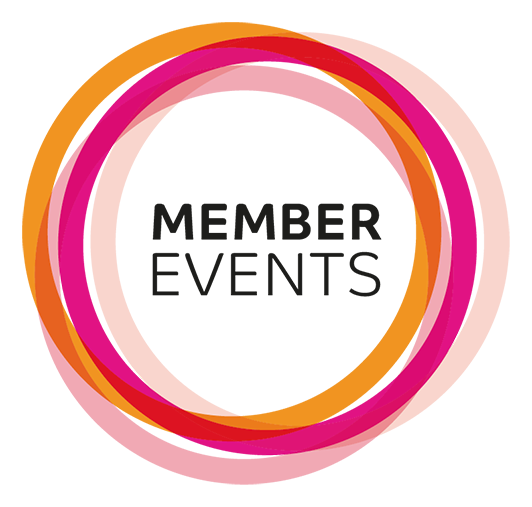 Calling all Tech founders!
Manchester is a vibrant hub of innovation and creativity, it boasts an extensive network of resources that form the backbone of its thriving Tech community. However, navigating this rich ecosystem can be a formidable challenge without a strategic approach. How do you access this huge network of resources and strength in the Tech community and what is the best route for you
This event is run by our leading experts from our Innovation committee. Aimed at founders who really need a bit of 'how to and how do I?'. Our panel will cover all topics you will need to know at differing stages of your journey to educate and support business development.
How do you access opportunities and how do you open doors to mentorship and funding?
How to sell to the sector. Founder successes – challenges faced, and how they have articulated the professional product.
How do you integrate tech into your firm, what are the data rules behind it.
How do you apply the correct resources to hiring and how do you build your tech team? Recruiting skills and talent is a real issue.
Whether you're a seasoned entrepreneur or a budding innovator, deciphering Manchester's tech landscape can be your gateway to unparalleled growth.
We are offering this event 'Free to Founders' - please email julie.tunstall@pro-manchester with your name and company and she will book you on.
About the Speakers: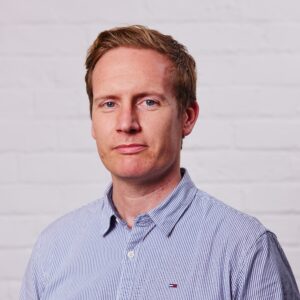 Scot Furness
Business Growth Manager - Bruntwood SciTech
Scot supports innovative tech companies to grow and scale within the Bruntwood SciTech network which is home to a specialist community of over 500 of the country's most disruptive science and technology businesses across 11 campuses UK wide.
As part of the Innovation Services team he provides connections across the ecosystem, directly supporting Tech SMEs in Manchester and Cheshire through partnership led activity, delivery of programmes, innovation events and thought leadership activity. With a passion for nurturing early stage businesses, helping them to navigate challenges, find effective solutions and build engagement with peers for successful collaborative outcomes.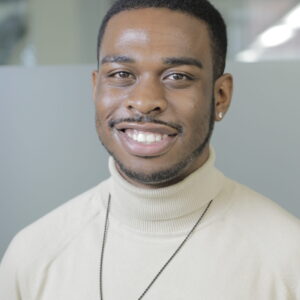 Nile Henry
Chief Executive Officer - The Blair Project
The inspirational speaker and founder, who along with Lewis Hamilton, and Stormzy was named as one of 29 notable Black individuals, by Radio 1Xtra in its first ever annual Future Figures List who are making Black History now. The Blair Project is a multi-award winning motorsport STEM education provider based at the Manchester Technology Centre which specializes in growing the workforce of the future in new and emerging clean technologies to tackle climate change by enthusing the next generation of innovators, technicians, engineers and entrepreneurs.
Nile's company secured £4 million of funding from UK Government for the Manchester Innovation Activities Hub; an industrialisation and electrification skills training centre that will specialise in providing industrial grade equipment for SMEs to prototype new products and services to reach Net Zero. The centre will also focus on rapidly upskilling, reskilling and new skilling Manchester residents in Industry 4.0 skills to be fast tracked to rewarding jobs within Manchester Science Park.
Nile sits on the GM Social Enterprise Advisory Group advising the Metro Mayor of Greater Manchester Andy Burnham, as well as the Manchester Science Festival Advisory Board.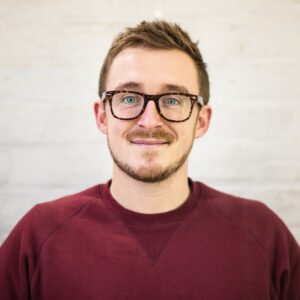 Ben Davies
Group Marketing Director - Praetura
Ben is the group marketing director for Praetura Group. As part of the wider group, Praetura Ventures is an award-winning tech and life sciences focused VC, born-and-bred in the North of England. Praised for its early backing of northern success stories such as Peak, XR Games and Culture Shift, the Manchester-based VC has now become known for its 'more than money' approach to supporting early-stage founders post investment. Before Praetura, he headed up the marketing for Social Chain's media division around the time of its IPO. Ben also co-founded the alternative co-working and event space Ziferblat UK.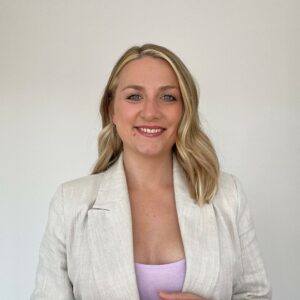 Hannah Drake
Founder and CEO - Enerlytic
As a young entrepreneur, Hannah has a 15-year background in the energy industry and has worked closely with large international clients designing and managing complex energy strategies. Starting her career as an Analyst, Hannah worked her way up to board level at a green-tech company before founding Enerlytic in 2020. She has previously been involved in the design and implementation of an automated energy billing system, as well as a Blockchain solution aimed at incentivising energy efficient behaviour which was featured in The Times and Forbes.  Hannah is a regular speaker at industry events and has also featured in industry media. In 2020, Hannah became a regional champion for the Female Founders Forum, is a council member of the CBI and utilises the support from the Innovate UK funded Women in Innovation.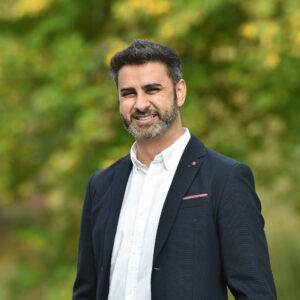 Cassim Patel
Access to Finance Specialist - GC Business Growth Hub
Cassim's role as Access to Finance Business Advisor, assists businesses across all sectors in raising capital through debt and equity finance.
His background has been in commercial and corporate finance in Lancashire, West Midlands, Greater Manchester and London – He has worked in this sector for 22 years.