International Women's Day 2021 #ChooseToChallenge
Date:
Monday 8th March 2021
Time:
10:00 AM - 11:30 AM
Location:
Webinar - Zoom, Joining instructions to follow, Manchester,
We are very excited to share our pro-manchester International Women's Day (IWD) masterclass event for 2021, sponsored by Crowe, Freshfields, Mills & Reeve, Ward Hadaway & Thales.
The theme this year for IWD is #choosetochallenge, with the aim to raise awareness against bias and take action for equality. pro-manchester have invited RADA Business to deliver a 1.5 hour masterclass focusing on Speaking up with confidence.
This masterclass will be an interactive virtual experience, exploring the anatomy of the voice, how sound is produced and the connection between your body, breath and speech so that participants will learn how to speak up with confidence and communicate their thoughts and ideas with a full and resonant sound.  Participants will discover new ways of using their voice in order to interest, influence and inspire, so that when they speak, others listen.
Anyone is welcome to attend, whatever gender they identify as.  Please note this masterclass has limited capacity and we would ask you only to register if you can commit to attend.
Watch:
About the Speakers: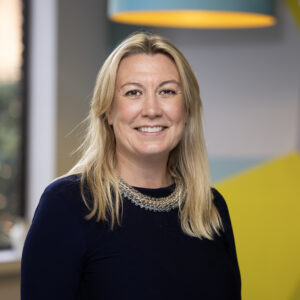 Sam Booth
Chief Executive - pro-manchester. Tel: 07970 269974
At pro-manchester, Sam has been an integral part of its growth from a small, effective membership network to a sophisticated business development organisation. A firm part of the Manchester business community, Sam is a familiar face to most, constantly and efficiently working to bring businesses together in the city region.
As chief executive, Sam is responsible for the organisation's corporate engagement as well managing all existing key partnerships and member relationships. Whilst providing support to her team, Sam manages the day-to-day running and strategic direction of the business.
Sam also sits on the board of trustees for Forever Manchester, a charity that supports community activity across Greater Manchester. As well as this, Sam also sits on the City of Trees Executive Advisory Group and the Greater Manchester Organisational Representatives Group. More recently, Sam has become the Regional Deputy Chair of TheCityUK, where she helps to engage on a regional level on behalf of individuals in the financial and professional services industries.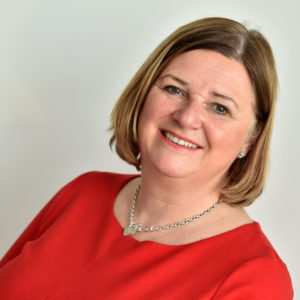 Nichola Evans
Head of Litigation - Kuits Solicitors
Nichola sits on the National Executive Committee of the Forum of Insurance Lawyers ("FOIL") and is a FOIL's representative on the Law Society Council and on the Law Society Civil Justice Committee.
She has been involved with pro-manchester for a number of years and very much enjoys her involvement on the Committees she sits on and is also the Chair of the pro-women group which forms part of the pro-manchester EDI committee.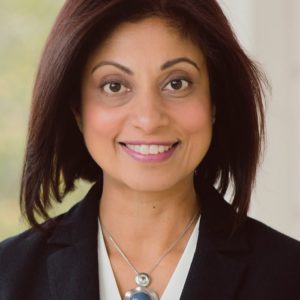 Lisa Åkesson
Tutor - RADA Business
Lisa is a highly experienced voice, personal impact and presentation skills trainer. With a career spanning over 20 years, Lisa's work has ranged from coaching actors, professionals to politicians and C-Suite across the public and private sectors both in the UK and internationally.
Clients include: JP Morgan, CVC Capital, EY, Barclays, Cisco, Amazon, Microsoft, AstraZeneca, Shell, Bloomberg TV, CNN, Sky, Harry Winston, BIS, NHS, Metropolitan Police, MOD and the Home Office.
Lisa achieved her PGDVS in Voice Studies at the Royal Central School of Speech & Drama. She is a Master Practitioner of NLP and is heavily influenced by Nonviolent Communication, which provides a rich, eclectic mix to her training.
Lisa has a particular passion for empowering women. She has appeared as an expert on BBC Radio 4's Woman's Hour to discuss effective use of voice for women in political and leadership positions.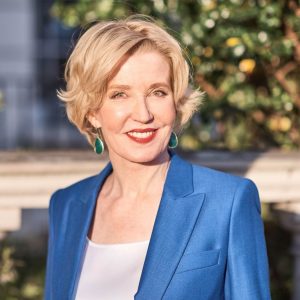 Sheelagh McNamara
Tutor - RADA Business
Sheelagh is an internationally recognised voice, speech and presentation skills trainer. With 35 years experience as an executive coach in UK, Europe, Canada and the United States, Sheelagh's clients include Oscar nominees, politicians, judges, CEOs and the presidents of international companies.
Sheelagh has an extensive background in preparing clients for political forum, television debate, radio interview, speeches and presentations. One of her key strengths is her ability to review both the written and visual elements of presentations, ensuring that the structure, content and key messages remain central.
Sheelagh co-designed and is the lead tutor for RADA Business' Executive Presence for Women programme. Her TEDx talk for TED Global Women's week can be viewed here.
Sheelagh has a Postgraduate Degree in Voice Studies from the Royal Central School of Speech and Drama. She is also a qualified teacher and executive coach holding the Certificate in Professional Coaching from Henley Business School. Sheelagh is a practitioner of NLP and a trainer for Dale Carnegie, Canada.