The Role of Politics in Leading Your Business
Date:
Wednesday 24th November 2021
Time:
12:00 PM - 01:30 PM
Location:
Hyatt Regency Manchester, 55 Booth Street West, , Manchester, M15 6PQ
Categories:
Covid-19 has intensified business decision-making and many of the control and negotiation tactics that leaders apply are no longer relevant. The environment requires leaders to adopt new strategies to navigate the multiple pressures and demands they face.
Dr. Crispen Sachikonye, a researcher from the University of Manchester, applies what he has learnt from studying and working with UK charities that operate in Africa to explain how leaders tend to behave in complex environments. He argues that the various constraints facing business mean it is less likely for business leaders to behave normally and more likely for them to become political in their actions. He presents a framework for political behaviour that has been demonstrated by boards and suggests how these behaviours can be applied mindfully.
About the Speakers: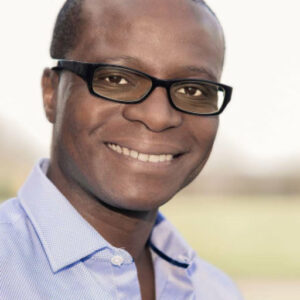 Dr. Crispen Sachikonye
Elizabeth Garrett Anderson Associate - Alliance Manchester Business School
Dr. Crispen Sachikonye researches ethical leadership and how organisations can achieve their strategic aims in complex environments. He is an associate of the Elizabeth Anderson Garrett programme which teaches leadership to graduate management trainees in the NHS. Crispen is also part-time chief executive of Social Value UK, the membership organisation aiming to change the way the world accounts for value.
Crispen has a PhD in business and management and is a chartered director. He is a director of several international for-profit companies and a trustee of BHA for Equality, the charity tacking health inequalities. In addition to the UK, he has lived and worked in Zambia, Zimbabwe and Malawi.