Mental Health and Social Distancing
Date:
Thursday 30th April 2020
Time:
10:00 AM - 11:00 AM
Categories:
Stay home. Protect the NHS. Save lives.
That message is coming through loud and clear and, thankfully, the vast majority of the population is following the advice. It is undoubtedly the right approach and over a quarter of the world's population now following some form of social distancing.
But what if staying home isn't safe? Sadly for some people the home is not a safe haven but an abusive environment. Reports of domestic violence have increased dramatically and even previously harmonious relationships are feeling the strain of the situation.
Additionally, social distancing is leading to loneliness, increased anxiety and limited support networks. As ever, technology is simultaneously being hailed as the solution (video conferencing, hyper local WhatsApp groups, streaming services) and exacerbating the problem (social media comparisons, inability to switch off).
In this webinar, chaired by Charlotte Lewis – Mills & Reeve, our experts will address the mental health impact of social distancing, share their personal experiences and offer tools to support individuals through the crisis.
Teams Webinar link: Click Here to join the webinar
Please download the Microsoft Teams app ahead of the webinar to ensure the best possible audio and video quality.
About the Speakers: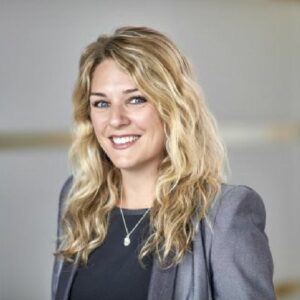 Charlotte Lewis
Principal Associate – Commercial Health - Mills & Reeve LLP
An award winning commercial and technology lawyer specialising in the health and care sector, Charlotte advises  health and care organisations on legal, commercial and strategic issues relating to commissioning, contracting and collaborating. Having worked on a range of health and social care projects from system and place based integration and provider collaboration to electronic patient record procurements and digital health platform development, Charlotte works in partnership with clients to help them to navigate complex issues in order to deliver the desired outcome.
Charlotte is an advocate for innovation and transformation in the sector and in addition to her legal role at Mills & Reeve she proudly chairs pro-Manchester's healthcare committee, co-leads One HealthTech's Manchester hub and is an elected member of techUK's Health and Social Care Council.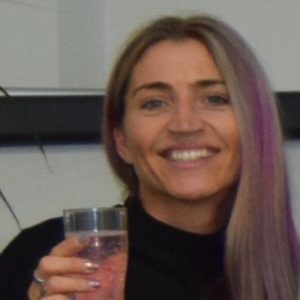 Kate McLoughlin
International Event Manager - Euler Hermes
Kate is the International Event Manager at Euler Hermes, the world's leading credit insurer, and passionate about events and people. Kate finds the psychological behaviours of people, particularly at live events fascinating, having produced over 700+ events all over Europe and the UK, from business focussed conferences to incentive weekends, in her 19 year career. A trained Mental Health First Aider and active member of EH's Wellbeing Champions, Charity and Social Media committees, Kate enjoys supporting others and increasing engagement and morale.
With live events put on hold indefinitely, Kate is focussing on various virtual projects and events to support staff through this unprecedented period and is relishing the ''Learning Friday's'' Euler Hermes have implemented, to encourage staff to use their time creatively and develop news skills, if they wish.
In the last month alone, Kate has helped raised over £1k for Mind and year to date over £3.5k and is working on various projects to raise more!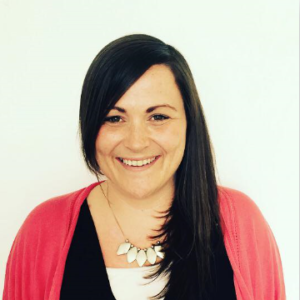 Anna Callaghan
Director of Services - TLC; Talk, Listen, Change
Anna is the Director of Services at TLC: Talk, Listen, Change a Greater Manchester Relationships charity, creating and sustaining safe, healthy, happy relationships. Until January 2020 Anna was the Head of Domestic Abuse Services within TLC, supporting the delivery, management and development of the department. For over 10 years, TLC: Talk, Listen, Change have offered a range of services and programmes for perpetrators of domestic abuse, working with them to change their harmful behaviours. We also offer integrated support for anyone affected by their actions which can include partners, ex-partners and any children involved. We have an experienced and dedicated team of professionals working in this area and we are proud members of the Respect network holding full accreditation since 2014.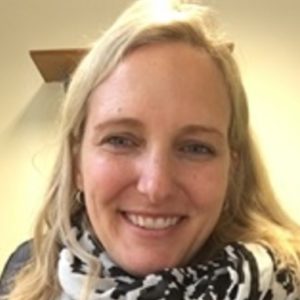 Dr Kimberly Dienes
Lecturer -
I graduated with my BA in Human Biology and MA in Psychology from Stanford University in 2000.  I received my PhD in clinical psychology from UCLA in 2008 and completed my internship and postdoctoral work at Northwestern University Feinberg School of Medicine.  I worked as an assistant professor, then associate professor at Roosevelt University from 2009 through 2016.  From 2015-2016 I served as the director of the Doctor of Psychology program at Roosevelt University.  I also maintained a small private clinical psychology practice from 2009-2016.  I started as a Lecturer at the University of Manchester in the Division of Psychology and Mental Health, Manchester Center for Health Psychology in May of 2016.  I currently teach at the undergraduate and postgraduate levels.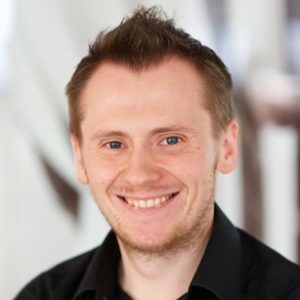 John Vine
Professor - Northumbria University
John is a Professor in Design at Northumbria University, where he is based in the CoCreate research group. He works in the research field of human-computer interaction, where his research focuses on the study of how people experience, appropriate and use digital technologies in their everyday lives. His research has focused on a range of societal challenges that technology has implications for – including independence in old age, social care in communities, and health promotion. He is part of ongoing research projects exploring the positive and negative impacts digital technologies can have on populations that are socially isolated or at heightened risk of loneliness, which he will touch on in this online panel. For more information on John's research and the CoCreate group, visit this website: https://cocreatenorthumbria.org/people/vines/